Case Study: Improving Water Treatment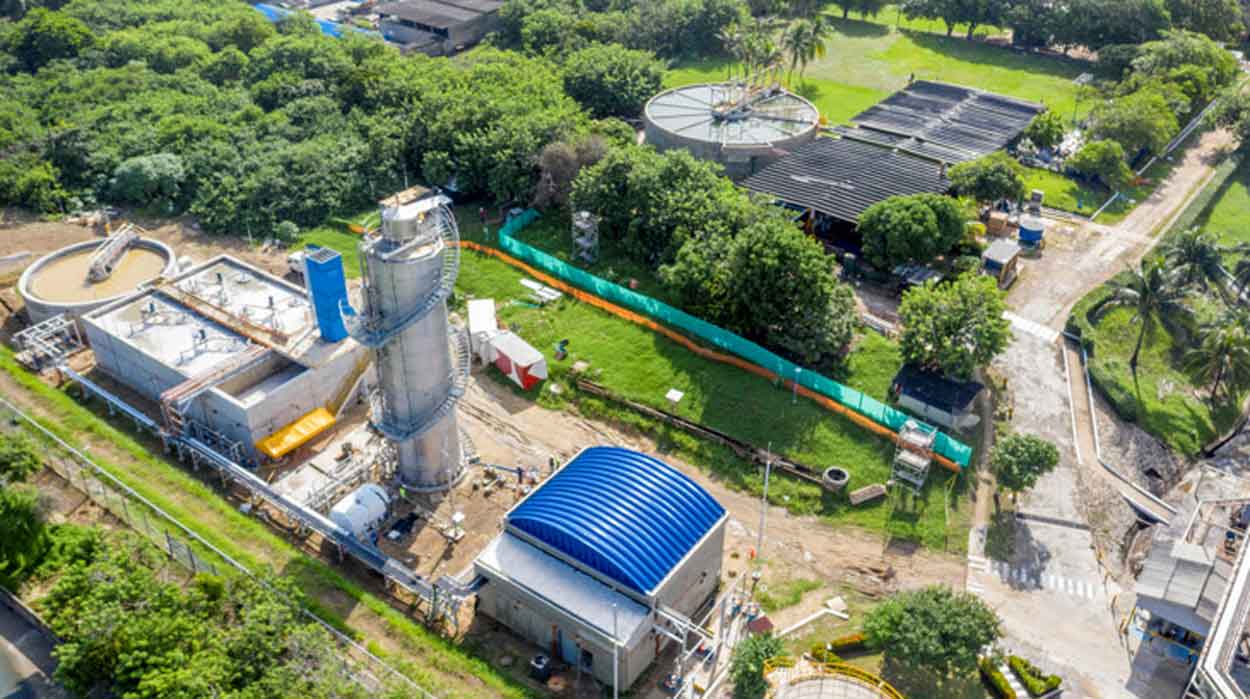 "This takes us to a new level of excellence in how we process water," says Alvaro Jose Henao Ramos, CEO of Smurfit Kappa Colombia, referring to the €6.3 million sustainable new water treatment facility at the Barranquilla Paper Mill.
This huge two-stage investment shows Smurfit Kappa's commitment to SDG 6: Clean Water and Sanitation, and to the UN Global Compact CEO Water Mandate, which address the importance of clean water and action on water scarcity. An in-depth assessment in 2017 had already confirmed that the mill's water use had no material impact on local water availability. "Currently, more than 90% of the water we use is returned to nature in good condition, and the remaining water is transformed into steam or linked to the product during the production process," Alvaro explains.
However, for Smurfit Kappa there is always room for improvement. "We focus on reducing use, and improving the quality of the water we discharge, going beyond the minimum required by law," says Alvaro. The new Wastewater Treatment Plant greatly reduces water uptake from the nearby Magdalena River and improves the quality of water returned to it. For example, the COD in the water discharged from the plant will be reduced by 80%, helping towards the company-wide goal of reducing COD by 60% by 2025.
The Barranquilla site produces containerboard from 100% recycled materials. As Alvaro says, "For many years, our operations have been based on a circular-economy model in which we seek to maximise resource efficiency and minimise waste." The new Wastewater Treatment Plant is no exception. It is a state-of-the-art, self-sustaining anaerobic reactor which will also generate biogas that can be used to help power the mill, reducing the need for external power sources. This helps towards our commitment to net zero emissions by 2050.
Barranquilla is part of an investment programme covering Smurfit Kappa paper mills in Colombia, and which includes upgrading facilities at the Barbosa and Cali paper plants. "Water is a fundamental resource for Smurfit Kappa," says Alvaro, "and we are happy to see how our investments in water treatment in Colombia leave us with room for growth as well."