Packaging - Retail
Shelf Ready Packaging (SRP)
Shelf ready packaging (SRP) is designed to provide easy shelf replenishment whilst boosting a shopper's path-to-purchase.
Shelf ready packaging gets products onto the shelf in one smooth movement, rather than decanting single units, making shelf replenishment much easier for retailers. We work across all major retailers and can provide shelf ready packaging solutions to meet their shelving unit sizes and pallet requirements.
Shelf ready packaging also plays a powerful role in shopper marketing. It takes a shopper on average 5 to 7 seconds to search for and select a product. Using our knowledge of shopper behaviour combined with our design and print expertise, we develop shelf ready packaging to attract and engage shoppers and so boosting the path to purchase.
What are the features of Shelf Ready Packaging (SRP) ?
Bespoke to your product, marketing and supply chain requirements

Available in corrugated cardboard, solid board and folding carton board

Available in a wide range of print techniques such as flexo post print, preprint and litho

Available in a wide variety of one-piece and two-piece pack styles

Opening techniques including a range of perforation styles and tear tapes
What are the benefits of Shelf Ready Packaging (SRP) ?
Increased sales through higher levels of impulse purchases

Improved product availability in-store due to ease of replenishment

Reduction in transit damage due to strength and stability

Environmentally friendly – uses no mixed materials and easily recycled

Better customer perception as products easier to find with improved availability

Reduced storage space and transport costs from supply chain optimisation
A guaranteed supply from a trusted source
Our certified Chain of Custody is your guarantee of a verifiably sustainable packaging supply chain.
At Smurfit Kappa we understand the importance of sustainability in everything we do, and see it as our responsibility to ensure the products we supply to our customers meet the highest chain of custody standards.
100% of paper produced and sourced for our packaging solutions is FSC®, PEFC™ or SFI™ Chain of Custody certified
90% of packaging supplied to customers is FSC®, PEFC™ or SFI™ Chain of Custody certified
Look out for our stamp of proof on your invoice to give you total peace of mind around the origin of your paper-based packaging.
Learn more about Chain of Custody
How shelf ready packaging can help boost your sales?
ShelfSmart enables you reveal how your packaging will perform before it's made. ShelfSmart is a unique proven process that can help you develop, test and prove your optimal shelf ready packaging quickly and cost effectively without taking risk.
Our fleet of 700 designers create packaging solutions that deliver against your needs,. These are then tested with real shoppers in a virtual 3D retail environment to evaluate which performs best.
Learn more about ShelfSmart
We supply a range of end-of-line packaging machinery
For over 50 years, we've developed, produced and installed automated packing lines across many countries and markets. We combine our packaging automation experience along with world-class packaging expertise to offer you a complete packaging solution.
Our packing line solutions are designed to form, fill, close and palletise packaging and can be customised according to your needs.
We'll work with you to ensure your packaging machinery solution is delivered with the highest attainable performance at the lowest total cost of ownership.
Learn more about packaging machinery
We design all shelf ready packaging to meet the '5 Easy' guidelines set by the Institute of Grocery Distribution
Easy to identify – clearly printed enabling store personnel to quickly find the product
Easy to open – easily opened in-store but robust enough to endure the supply chain
Easy to merchandise - simple shelf replenishment and optimisation of shelf space
Easy to shop – consumers can easily identify the product to shop
Easy to dispose – uses minimum material and can be recycled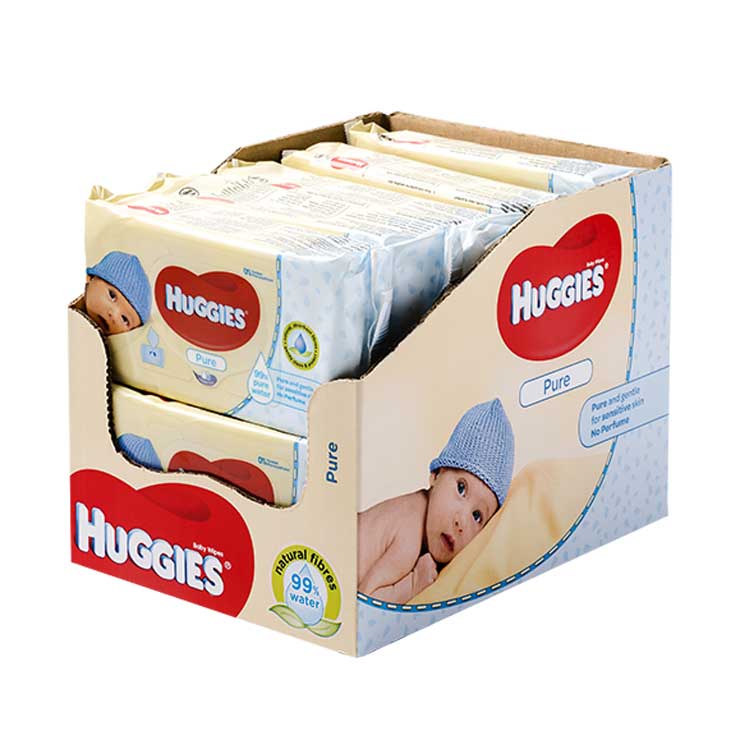 Explore our top 10 Shelf Ready Packaging Designs
Shelf Ready packaging is effective way of influencing shoppers' purchasing decisions where they happen most – at the shelf. Take a look at our top ten shelf ready packaging designs.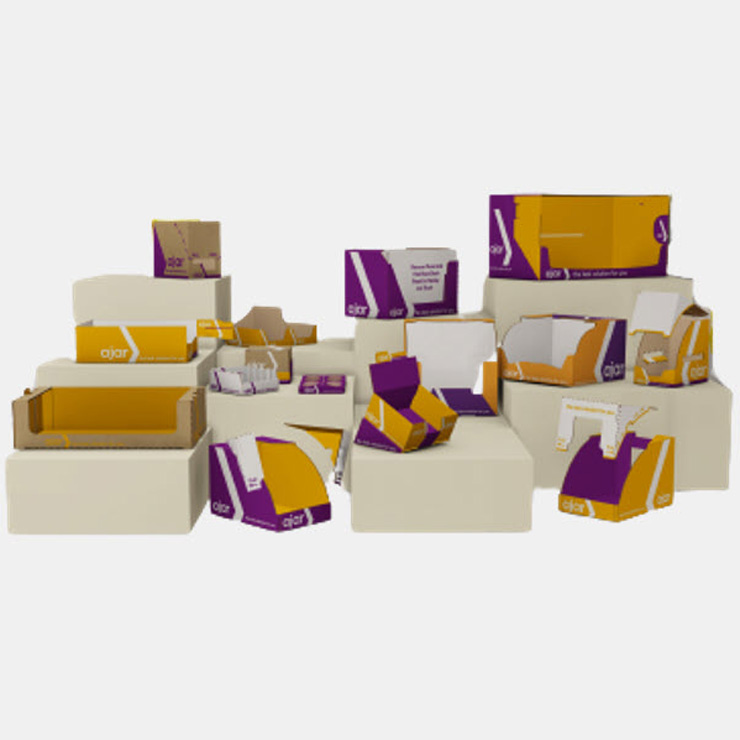 See how shelf ready packaging can boost sales