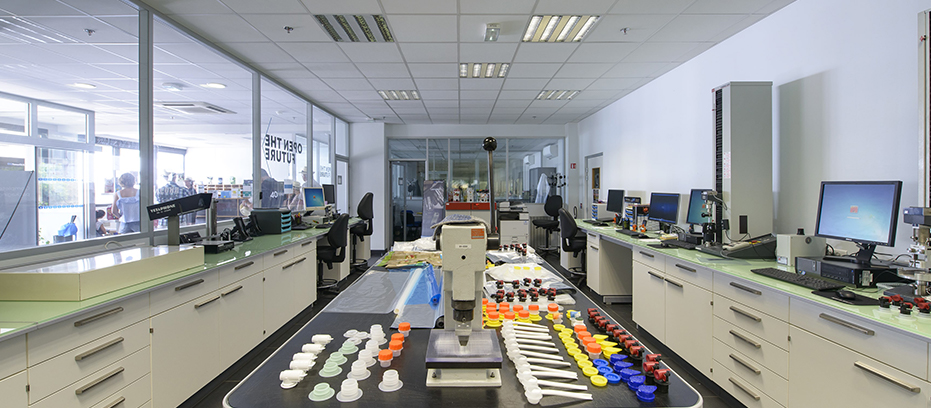 Irreproachable quality thanks to a highly controlled process
The highest quality of our products is one of our first priorities and our greatest strengths, thanks to our mastered production process with in-line controls (automatic and by operator). We constantly improve our processes and train our people in order to detect any quality problem immediately. Very strict controls are implemented at each stage: from suppliers and raw materials through our production process, to the storage and transport of our products to the customer.
The quality of our products guarantees traceability (and a quick response for your claims), minimum leakers, top performance as well as the best preservation of the product.
Products & Services
Packaging - All
Packaging - Retail
Packaging - Consumer
Packaging - Industrial
Packaging - eCommerce
Bag-in-Box Packaging
Displays
Packaging machinery
Containerboard
Paper & Board
Recycling
Market Sectors
Automotive
Bakery
Beverage
Chemicals
Confectionery
Consumer goods
Corrugated
Crisps Chips and Snacks
Dairy
Electronics
Fashion Clothing
Flowers
Food Cupboard
Fresh Produce
Frozen Food
Furniture
Health & beauty
Household cleaning
Industrial
Meat poultry fish
Other
Paper and packaging
Pet Food
Pharmaceuticals
Rubber and Plastics
Stone Clay and Glass Products
Tobacco
Country
Algeria
Argentina
Austria
Belarus
Belgium
Brazil
Bulgaria
Canada
Cape Verde
Chile
Colombia
Costa Rica
Czech Republic
Denmark
Dominican Republic
Ecuador
El Salvador
Estonia
Finland
France
Gambia
Germany
Greece
Guatemala
Honduras
Hungary
Ireland
Italy
Ivory Coast
Latvia
Lithuania
Luxembourg
Mali
Mauritania
Mexico
Morocco
Nicaragua
Norway
Panama
Peru
Poland
Portugal
Puerto Rico
Romania
Russia
Senegal
Serbia
Slovakia
Spain
Sweden
Switzerland
The Netherlands
Tunisia
United Kingdom
United States
Venezuela