Bag-in-Box Packaging
Bag-in-Box® bags
The Bag-in-Box is a unique packaging system, perfectly designed to extend the shelf life of liquid or semi-liquid food or industrial products.
Vacuum-packaged in a flexible air-tight bag and placed in a corrugated box, your product is protected from oxygen permeation.
The bags can be square or rectangular, with right-angled, rounded or delta corners and can contain 1.5 to 1000 litres of liquid. Our wide range of film structures meets customers' needs in terms of mechanical resistance and oxygen barriers.
Indeed, the performance of our films is our priority and has been constantly improving over the years. Thanks to strict qualification process and controls throughout production, we can ensure the compatibility, performance, safety and compliance of our bags.
Each bag is specifically constructed to preserve the liquid inside, ensuring the contents stay uncontaminated by the air outside. Liquid can be dispensed through a range of taps which prevent air from entering the packaging during dispensing.
Transparent barrier films
Clear bag - LE
High quality standard coex-EVOH bags
Flexible and ecological
Most of the European market
Double PE for 15L and bigger
Extend Bag - EE
High quality double coex-EVOH bags
High oxygen barrier level
Small formats
Long distance
Flex bag - VE
High quality reinforced coex- EVOH bags
Suitable for long transportation
Adapted for severe filling conditions
Reinforced Bag - EX
High quality EVOH/ nylon bags
High resistance to severe filling conditions
Main applications in North America and Russia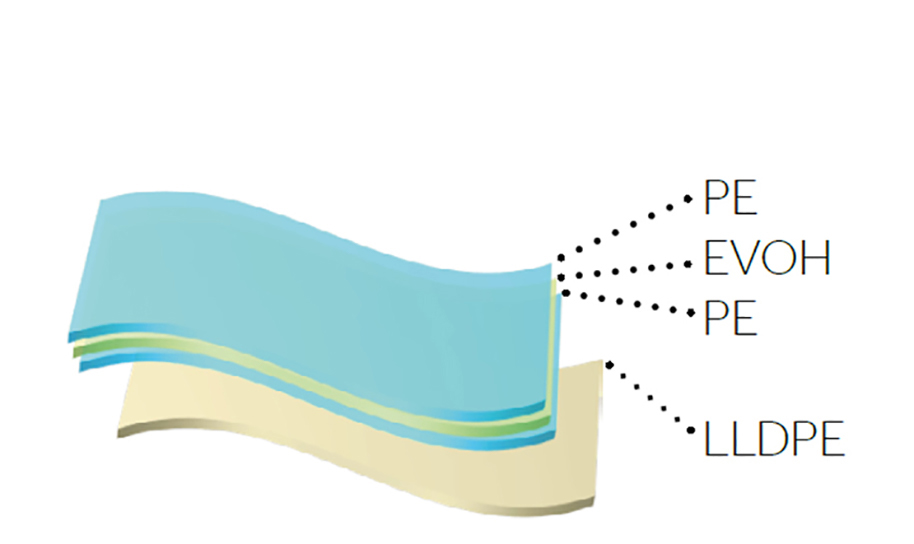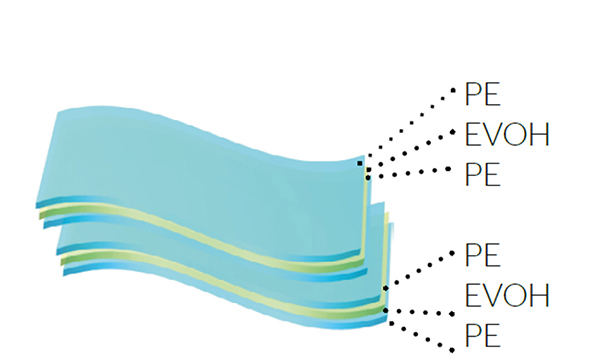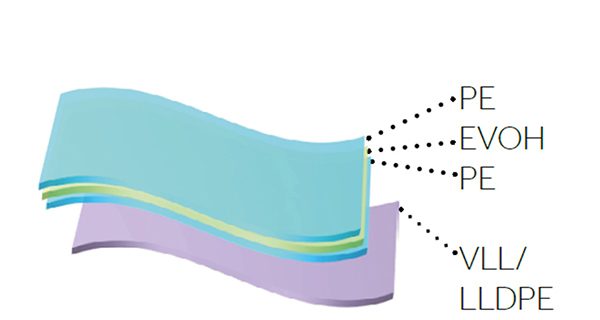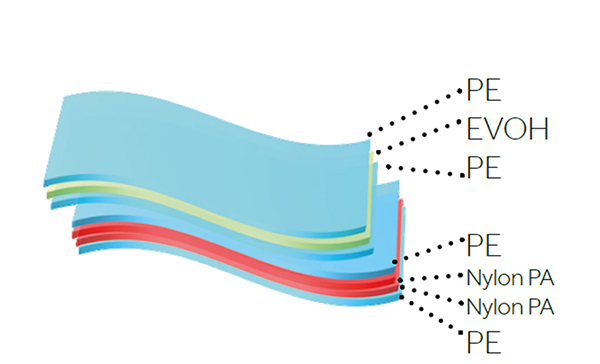 Reinforced HB - EhbX
Very high quality EVOH / nylon barrier bags
High resistance to severe filling conditions
Some applications in USA/ Canada
Thermo Bag - CE
Barrier bag for hot filling
Specific coextruded PE films (MDPE for thermoresistance, LLDPE for flexibility)
Unit bags
Watergrade Bag
Watergrade clear structure
Superior organoleptic properties
Specific PE resins and manufacturing conditions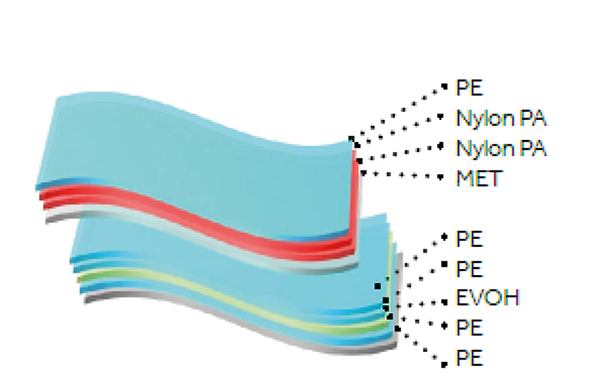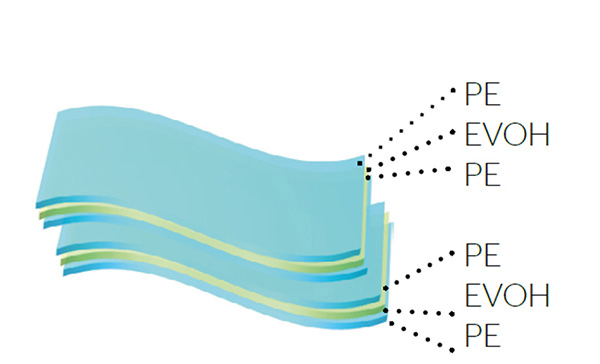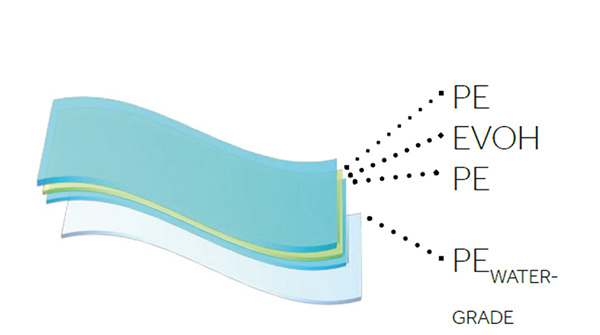 Non-transparent barrier films
White bag - LE white
High quality standard coex - EVOH
Flexible and ecological
Offers a certain degree of opacity
Metal bag - LM/LLM
High quality standard Met-Pet bag
Most of the European market when metallised film is requested by the retailer
Double PE for 15L and bigger bag size
Reinforced Metal Bag
High quality reinforced Met-Pet bag
Suitable for severe filling conditions
VHB Metal Nag - EM
Very high quality double barrier films
High oxygen barrier performance
Light barrier due to opacity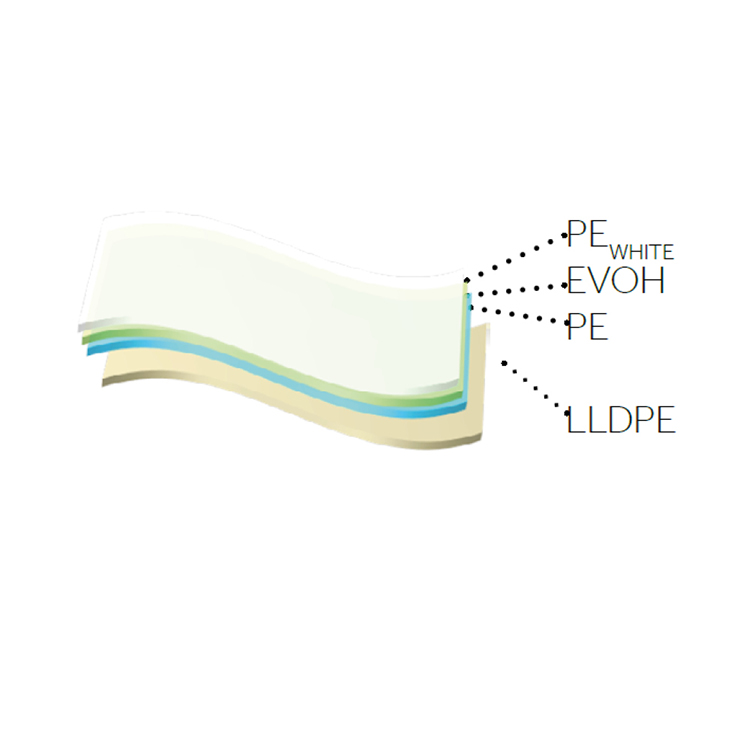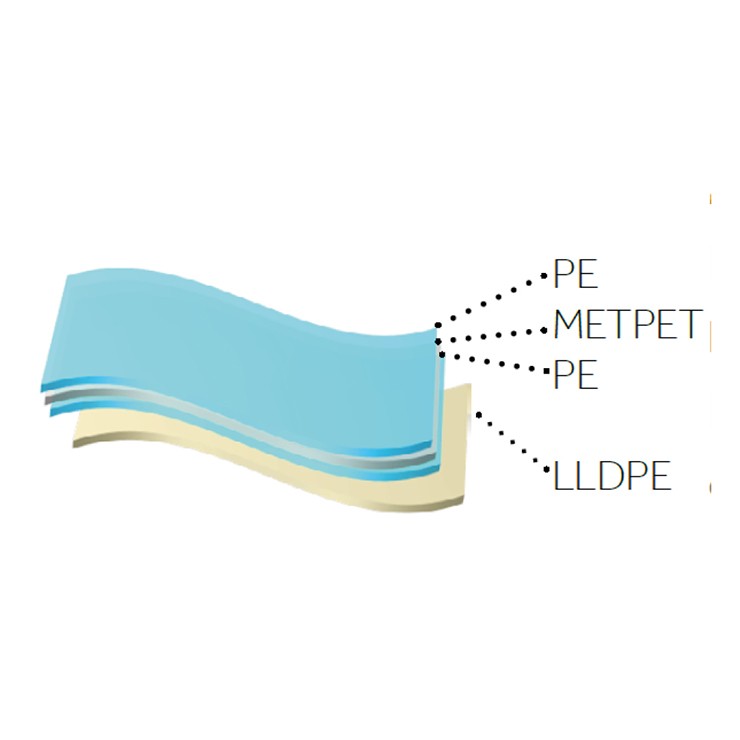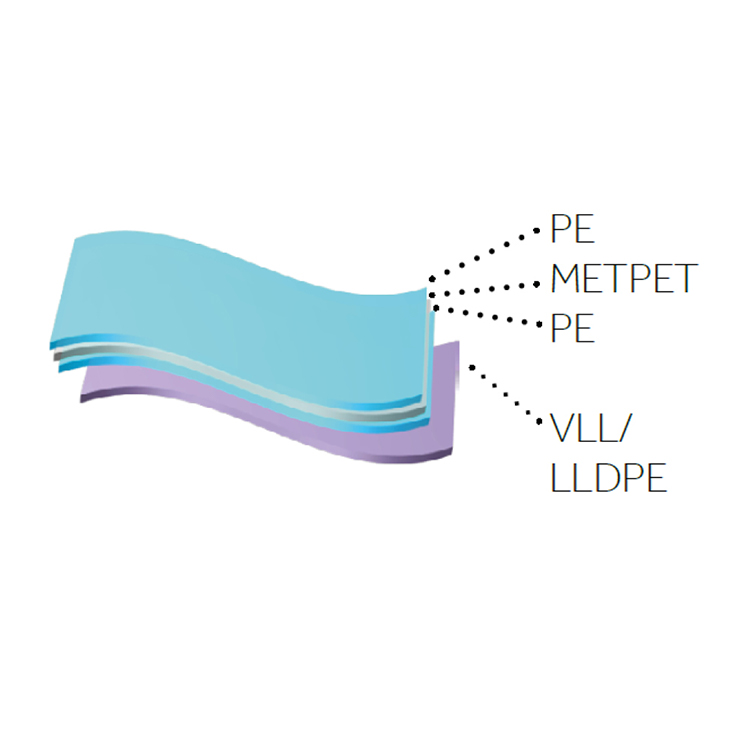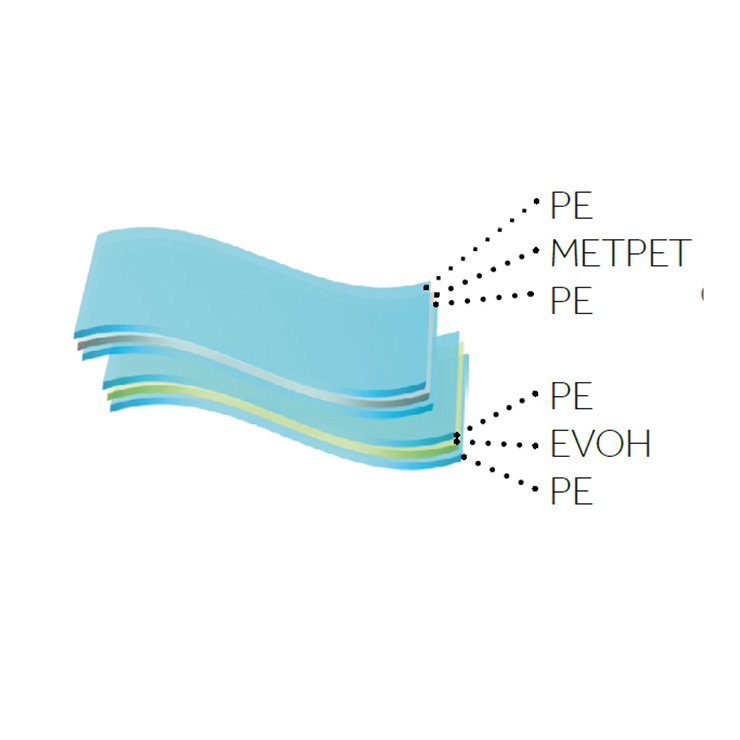 Nylon Bag - LX
Strong seals and bag toughness
High flexcracking resistance
Aroma barrier
Perfectly suitable for chemical and agrochemical applications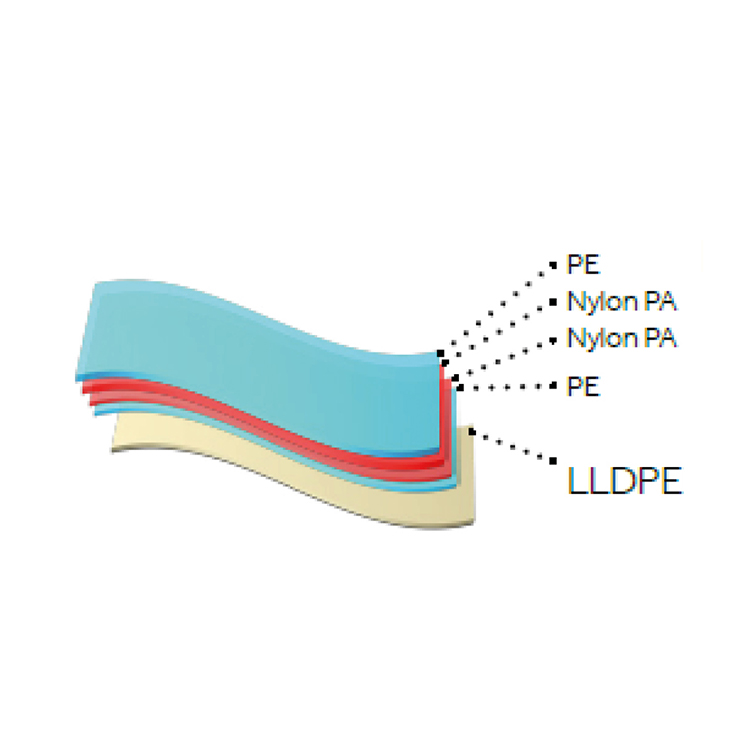 Clear NB Bag
Standard polyethylene bag
No O2 barrier
Blue NB Bag
Blue colour polyethylene bag
No O2 barrier
Flex NB Bag
Reinforced polyethylene bag
No O2 barrier
High resistance to flexcracking
Superior drop resistance