Case Study: Solar Power in Guadalajara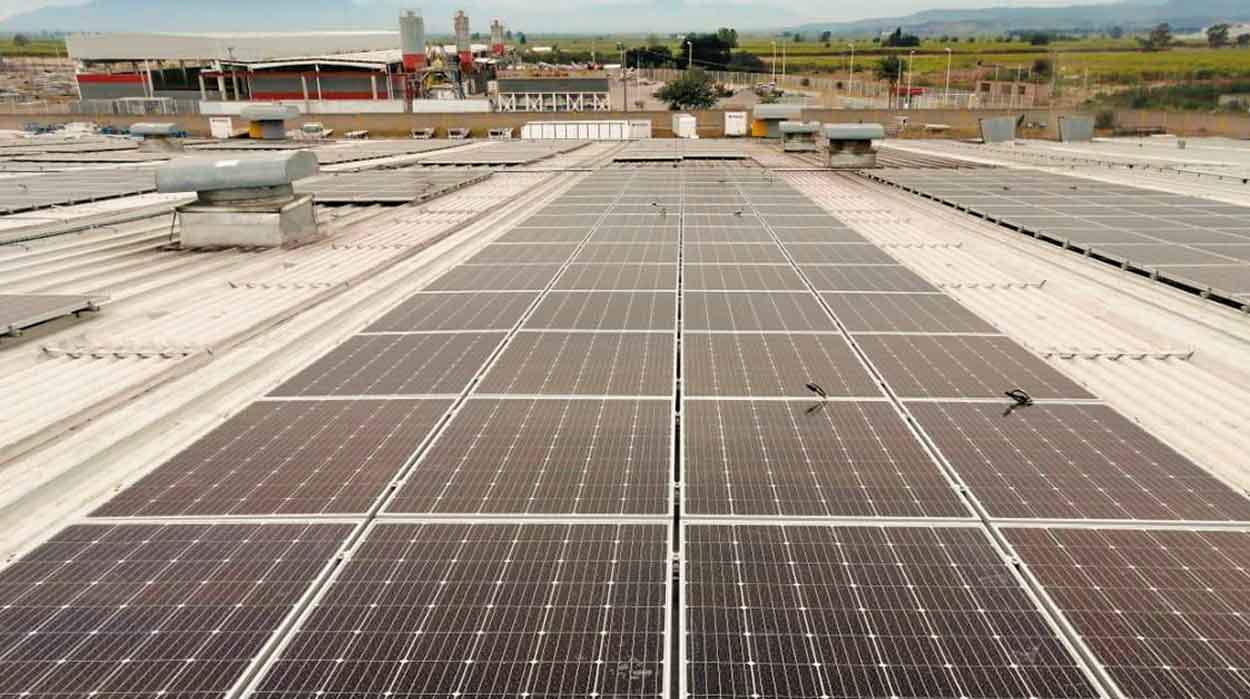 "The COVID-19 pandemic has taught us we are all on the same planet, and if we don't take care of it, it can't take care of us," says Stephany Meza, Project and Environment Coordinator at Smurfit Kappa Mexico. "That's why our solar energy project couldn't be postponed."
Organising a new power supply during a pandemic is not an easy task. However, Mexico is one of the world's best places for solar power. The Distributed Generation Scheme introduced by the government some years ago allows private generation of energy and there are many companies that enable this.
Smurfit Kappa worked to set up 1,693 panels on the roof of our corrugated plant in Guadalajara, Jalisco. This is Smurfit Kappa's second solar project, and the site was partly chosen so our flagship Mexican solar project would deliver the best possible environmental benefits, highlighting the possibilities of renewable energy.
"Our clients regularly enquire how we are addressing climate change," says Stephany, "And this is a great example, making us a model and example of what can be done."
The Guadalajara site was also chosen to maximise a return on investment – important given a rise of 4% in electricity costs in Mexico was predicted (it turned out to be 5%). Fortunately, the installation was a success from its operational start in March 2020, producing 900 thousand KWh/year: 20% of the plant's total energy requirement. This will reduce indirect CO2 emissions by 500 tonnes per year, helping towards Smurfit Kappa's CO2 reduction goals, as well as helping to realise SDG 7: Affordable and Clean Energy.
"The project was very exciting," says Stephany. "We benefitted from excellent teamwork with the plant and Smurfit Kappa engineering teams from Mexico and the Americas, and we gained interest from other firms in the region. It was rewarding to be part of this sustainable development – important for me, my colleagues and the company."
"It reassured me personally that Smurfit Kappa would keep working on sustainability projects like this, no matter what was happening around us."