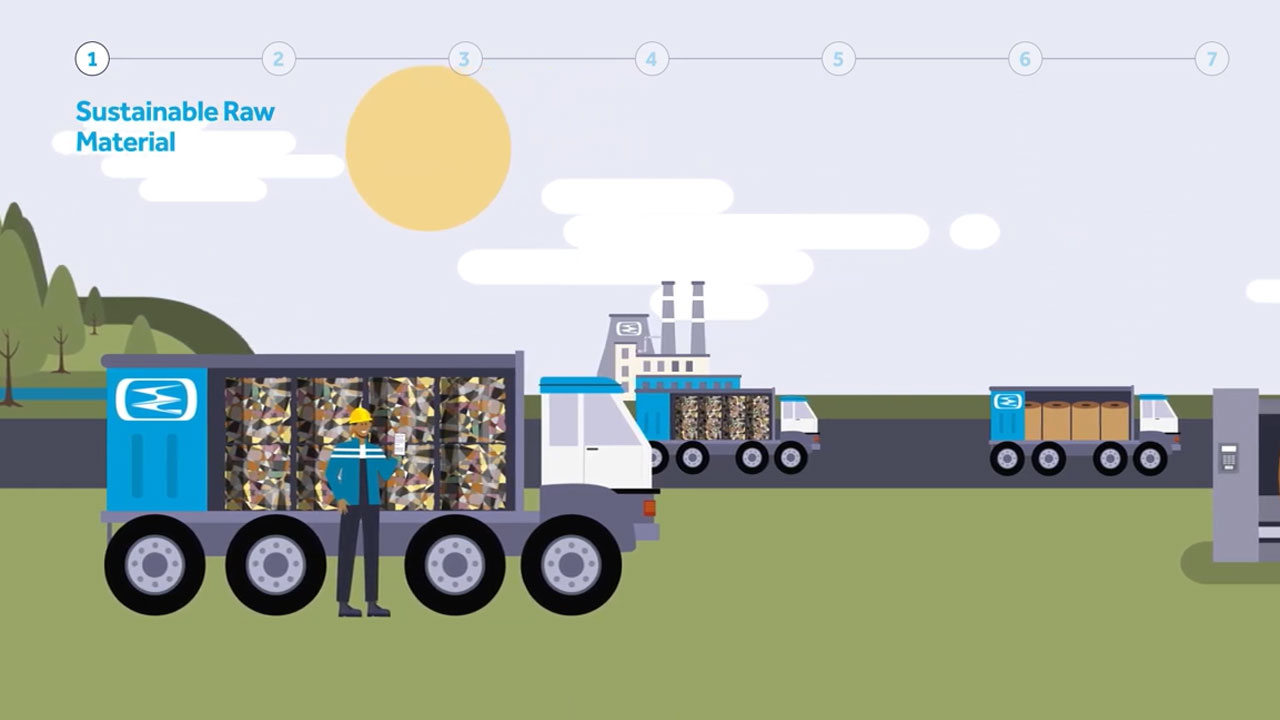 Our approach is end-to-end
True sustainability is end-to-end: from procurement and working with our suppliers, to production and product delivery to our customers.
Our economic goals are aligned with our social, community and environmental responsibilities. Through our holistic approach to product design and manufacture, we can offer right-weighted, fit-for-purpose packaging solutions that minimise inefficiency and waste. We design sustainability into every fibre.
Our circular model focuses on making a positive climate impact, in terms of reducing both carbon, and waste. This starts with our product being circular, as it is made with a 100% renewable, recyclable, and biodegradable primary raw material. It is not just about the products themselves, or the individual production steps, but the complete process. How we source the raw materials, how we create our products, how they are used and what happens when they reach the end of use

Our more recent approach to sustainable finance further integrates the sustainability ambitions at the core of our business model into our funding strategy. As part of this continued commitment, we launched a Green Finance Framework, which reflects the sustainable and circular nature of our business model. This considers our efforts to produce circular products, reuse of recycled paper or certified sustainable raw materials, and to implement circular production processes, which we continuously improve.

A deep understanding of the business environment enables us to increasingly integrate in the circular economy and drive sustainability in all areas of our value chain positively impacting Planet, People, and Impactful Business, aligned to delivering for the UN SDGs.