Research & Development Centres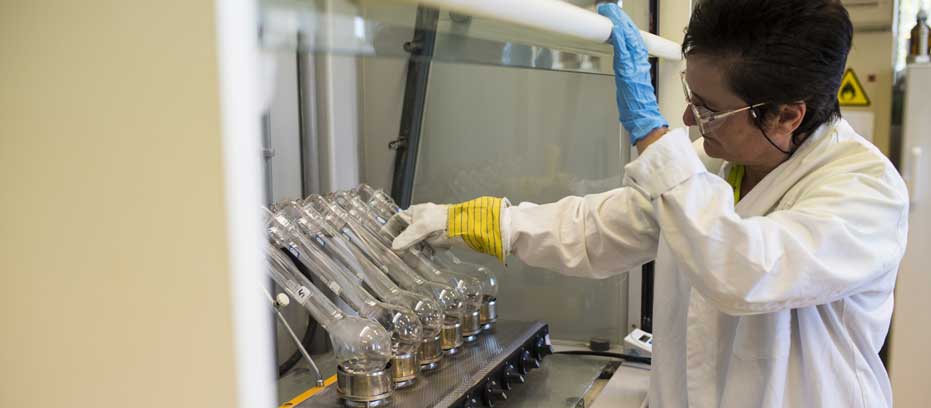 Our world-class R&D Centres are setting the global benchmark for evaluation of paper, board and packaging.
Our goal is not only to develop 'know-how' – it is to mobilise and contribute our wealth of expertise and make it accessible to our customers.
R&D Centre locations and areas of focus
Unique scientific insights are developed in four state of the art R&D facilities. These high end facilities are supported by local technical laboratories in places like Roermond, Epernay and Northampton to scale technical insights across all facilities.
Packaging R&D Centre Hoogeveen, the Netherlands
The Packaging R&D Centre is focused on:
Understanding and improving packaging behaviour in the supply chain taking into consideration primary, packaging and pallet
Advanced studies for Smurfit Kappa's key customers to assure the packaging meets the specified requirements
Paper R&D Centre Piteå, Sweden
This laboratory specialises in product innovation and the development of new paper grades, and focuses on:
Explore the relation between paper, printing inks and printing techniques
Improving our print related paper properties
Product Safety Laboratory Facture, France
This laboratory is COFRAC accredited for product safety testing and focuses on:
Defining policies to help all our operations to produce paper and packaging in compliance with product safety regulations
The development of food compliant products
Bag-in-Box R&D Centre Epernay, France
This R&D Centre has over 40 years of experience of the spectrum of capabilities offered by Bag-in-Box solutions and is focusing on:
Using state-of-the-art technology to assure films, taps and boxes meet the quality standards that Smurfit Kappa Bag-in-Box has adopted over the years and is demanded for EU and FDA approval for direct food contact
Analyse and improve the current production and filling process
Want to know more?
Whether it's a visit to one of our R&D Centres to gain new knowledge or a quick chat with one of our experts, we would love to hear from you.