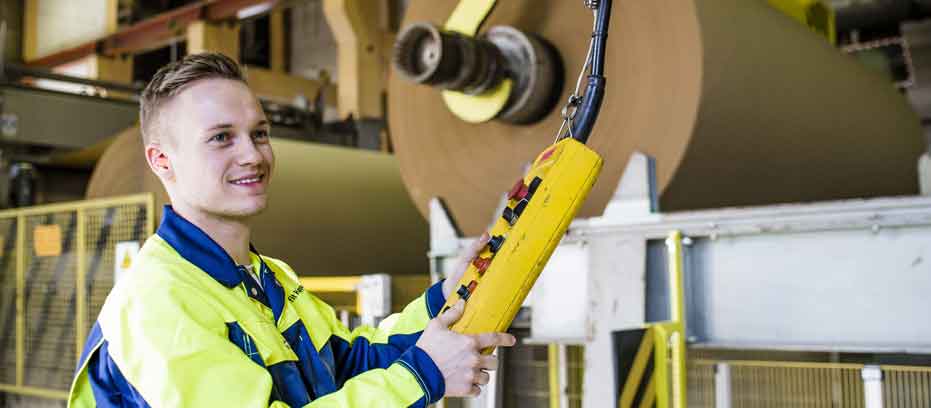 Whether you're a recent graduate or currently in College, why should you join us?
You will be part of a talented global team of more than 46,000 employees, operating in 35 countries.
Smurfit Kappa North America (SKNA), part of Smurfit Kappa Group, will provide you with the opportunity to develop your career across the United States and Mexico.
What you can look forward to:
Coaches and mentors that will support you in your personal & professional growth, allowing you to flourish in all aspects of your life.
We will work together to make a positive impact in the world by respecting our local communities and sustaining the environment.
A positive work-life balance with leadership that encourages you to move forward in your career with a sense of purpose and authenticity.
The opportunity to cultivate your career and achieve your goals locally and internationally with a company that embraces diversity and cultural differences.
Graduates:
The Graduate Trainee Program was designed to allow young talent to gain professional and managerial skills to become the leaders of tomorrow.
University graduates that join us have two options of the Graduate Trainee Program to choose from:
Rotational: Trainees will participate in four rotations across different SKNA locations over a two-year period. The rotational based program is an enriching experience with the unique opportunity to operate in a multinational environment with potential assignments across borders. You will have a range of learning and development opportunities to enhance your skills and increase your potential as a future leader within the field of your choosing.
Specific: Focusing on a specialized function in Sales, Human Resources, Finance, or Environmental Health & Safety, Trainees will launch their career over a one-year period within SKNA. By participating in multiple projects that make a difference across the company in the field of your passion, you will gain valuable knowledge that will allow you to thrive in your specialized career.
Whether you are looking for your passion or have already found the career path you were destined to be in, you will have the opportunity to follow your dreams in a company that strives to positively impact their employees, local communities, and the planet.
Click here to apply
Students: Do you want to get ahead of the crowd?
Sick of photocopying, filing and making coffee? We will take you beyond the classroom.
We strive to provide meaningful experiences to students and opportunities for growth and advancement in your professional and personal lives. By valuing the innovative and creative ideas you bring to the table, our company will grow, as you grow. During summer internships, thesis support, and work experience programs, you will find the time you spend with us is a perfect way to gain a better idea of your strengths and goals for your future career.
Hear what it's like to work at Smurfit Kappa