Packaging - Consumer
Packaging for plants
We manufacture a range of horticulture packaging solutions boxes specifically for the export and retail market.
For the export market, all our horticulture packaging solutions are meticulously crafted to offer the necessary levels of water resistance, strength, and insulation, perfectly aligned with the rigorous demands of your supply chain, whether through road or air transportation. The packaging design, coupled with the careful selection of the most suitable board grade, guarantees that your plants reach their destination in impeccable condition.

Catering to the retail plant market, our packing solutions are not only tailored to meet the logistical requisites of the supply chain but also the visual preferences of the end retailer. The packaging design, combined with premium-quality printing, empowers you to elevate your plant presentation within the store, effectively achieving your marketing goals.
100% recyclable and made from a renewable resource, our horticulture packaging is an environmentally friendly alternative to polystyrene and plastic boxes.
What are the features of Packaging for plants?
Quick and easy to as assemble

Bespoke to your exact size and performance requirements

High quality print available to promote your brand

Water resistant boards and other barrier coatings available

Leak proof designs available
What are the benefits of Packaging for plants?
Reduction in transit damage due to strength and stability

Increased sales due to eye-catching presentation

Minimise shipping costs due to material being light weight.

Easy disposal - 100% recyclable in regular cardboard waste stream

Reduction in storage space and transport costs as products delivered flat
A guaranteed supply from a trusted source
Our certified Chain of Custody is your guarantee of a verifiably sustainable packaging supply chain.
At Smurfit Kappa we understand the importance of sustainability in everything we do, and see it as our responsibility to ensure the products we supply to our customers meet the highest chain of custody standards.
100% of paper produced and sourced for our packaging solutions is FSC®, PEFC™ or SFI™ Chain of Custody certified
90% of packaging supplied to customers is FSC®, PEFC™ or SFI™ Chain of Custody certified
Look out for our stamp of proof on your invoice to give you total peace of mind around the origin of your paper-based packaging.
Learn more about Chain of Custody
How can packaging help you maximise supply chain efficiency?
SupplySmart is a combination of unique tools, data and expertise that enables you to optimise the role of packaging across your supply chain – with the reassurance you're making fully risk assessed decisions that will deliver measureable cost savings.
SupplySmart enables you to uncover, target and deliver improvements to packaging to increase efficiency and effectiveness across your supply chain – all the time minimising the risks to your business.
Learn more about SupplySmart

We supply a range of end-of-line packaging machinery
For over 50 years, we've developed, produced and installed automated packing lines across many countries and markets. We combine our packaging automation experience along with world-class packaging expertise to offer you a complete packaging solution.
Our packing line solutions are designed to form, fill, close and palletise packaging and can be customised according to your needs.
We'll work with you to ensure your packaging machinery solution is delivered with the highest attainable performance at the lowest total cost of ownership.
Learn more about packaging machinery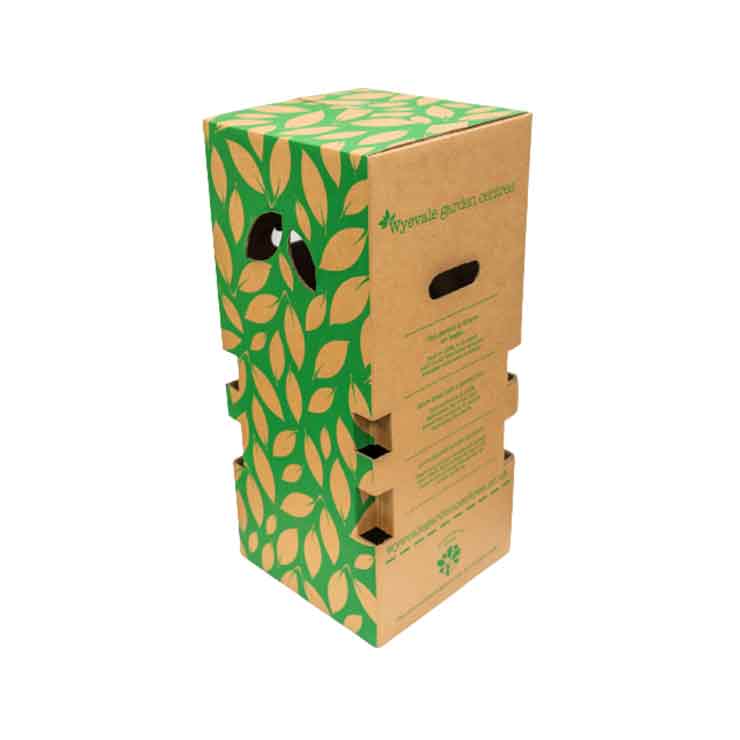 Frequently Asked Questions
See how quick and easy it is to assemble our packaging for plants
Please note our minimum order quantity is 1000