2022-10-21T00:00:00
Smurfit Kappa paper mill unveils new sustainable innovation
Smurfit Kappa's Townsend Hook paper mill in the UK has introduced a new state-of-the art drying process innovation to reduce energy consumption and CO2 emissions.

Traditionally, paper drying is one of the most energy-intensive aspects of the manufacturing process. The innovative new processes implemented have resulted in a 6% reduction in steam energy consumption and a 5% reduction in total CO2 emissions from the Kent-based paper mill.

A 'digital twin' approach was used in the project to create a virtual representation of the drying system to simulate how it would perform. An early example of digital twin technology usage was during the rescue mission of the Apollo 13 spacecraft in 1970 when computer models were used to determine flight characteristics far from earth.

Smurfit Kappa has the goal of achieving a 55% intensity reduction in fossil CO2 emissions by 2030 and at least net zero CO2 emissions by 2050. The packaging leader has also had its 2030 emissions reductions targets validated by the Science Based Targets initiative as being in line with the Paris agreement.

Commenting on the innovation, David Upton, Managing Director of the Smurfit Kappa UK Paper division, said: "The advanced new drying process has helped us to significantly reduce our energy consumption at the mill. With energy costs continuing to rise and market volatility, this technology will help us to reduce costs and take a further step in achieving our net-zero target.

"We have been trialling this method in other areas of the manufacturing process and hope to see similar positive results over time. A huge thank you must go to all of our partners involved in this highly collaborative project; the results we have seen are testament to their dedication, hard work, and willingness to strive towards a more sustainable future."

Smurfit Kappa collaborated with multiple partners to deliver the innovation including the Paper Industry Technical Association, Automation X, ProcSim, the Carbon Trust and the Department of Business, Energy and Industrial Strategy. The project was recognised in the Sustainable Innovation category at The Paper Industry Gold Awards 2022 earlier this year.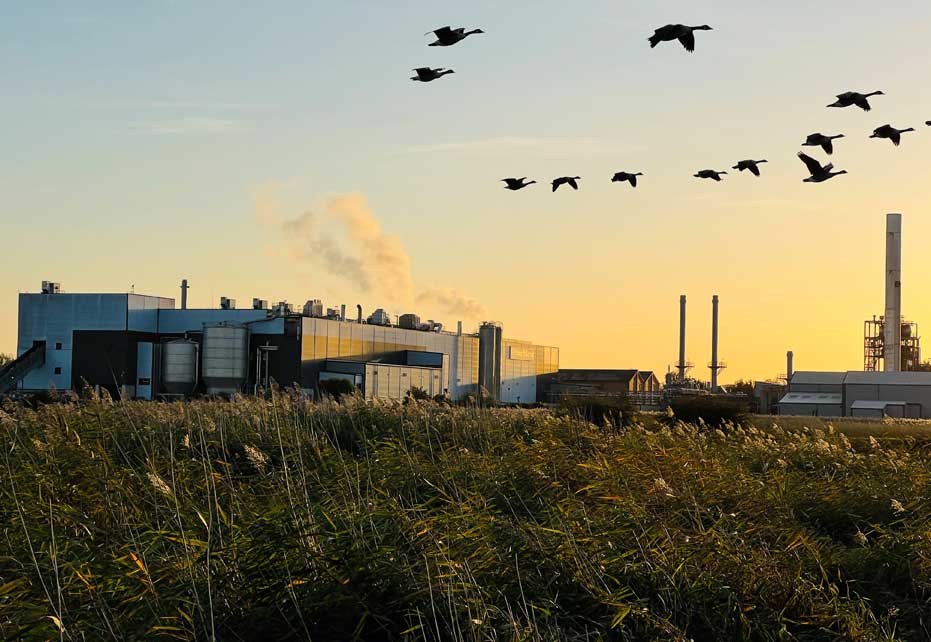 STAY INFORMED
Sign up to get the latest news from Smurfit Kappa