2022-07-13T00:00:00
EPS Alternative | Cardboard packaging | THE sustainable replacement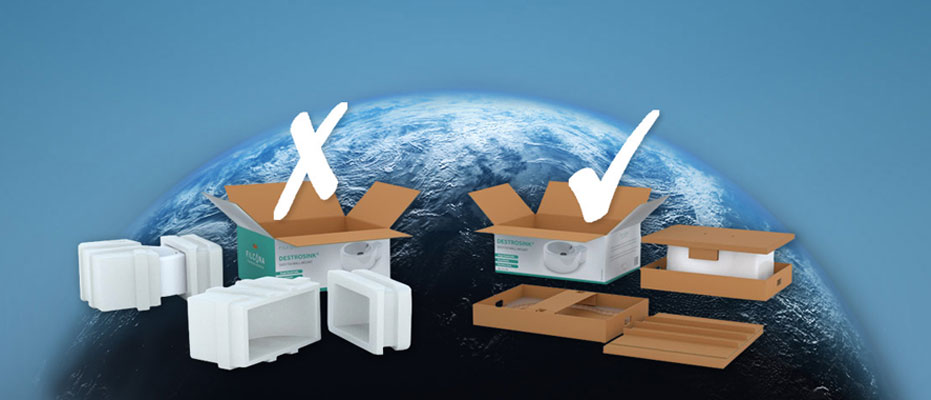 Whether you're a brand manager, SME business owner, CEO of an enterprise, or a business looking to innovate, paper-based packaging (such as corrugated cardboard or hexacomb) is the future of the packaging industry.

We believe replacing Expanded Polystyrene (EPS) with sustainable paper-based packaging is the most effective way of protecting your products whilst protecting our planet.

As well as being 100% sustainable, paper-based packaging can provide optimal levels of strength, protection and insulation to meet any challenges across the supply chain.
Why we need a sustainable alternative to EPS Packaging
Expanded Polystyrene is 100% non-biodegradable in nature, it's also unsustainable as it's created using fossil fuel petroleum. After the construction industry, the packaging industry is the second largest user of EPS. According to the European Manufacturers of EPS*, below is what happens when EPS packaging reaches end-of-life and becomes waste.
35% incinerated
32.7% landfilled
32.3 % recycled
However, it is often debated whether EPS is actually recycled or simply downcycled (grinded or melted into other products) because as at some point, it will end up in landfill or incinerated as it is not biodegradable.

* Source: EUMEPS (European Manufacturers of EPS) publication "EPS recycling in Europe", 2018

For these reasons, countries around the world such as Australia, Costa Rica, and Belgium have begun banning its use with many more countries starting to begin the phaseout of EPS.

Rather than waiting for Governments to ban it, make the choice to switch to more sustainable solutions now. Show your customers you care about the environment by replacing EPS replacement with paper-based packaging.
We believe paper-based packaging is the future
Sustainable paper-based packaging boasts all the benefits of EPS, without any of the non-biodegradable downsides.

Paper-based packaging is made by nature in a sustainable way (renewable), reused/recycled until resource is worn out (without negative climate impact), and whatever waste disappears back into our biosphere, it never contaminates (biodegradable)

Whatever your packaging needs, paper-based packaging can provide the strength and protection you need for all products. Help position your brand as environmentally conscious and appeal to the increasing numbers of consumers who count sustainability as an important consideration in their purchasing decisions.

Your paper-based packaging will be recyclable, renewable, biodegradable, and is officially the world's most accessible recycled material.
EPS Packaging vs Corrugated Packaging
This 60 second video shows how corrugated cardboard compares to EPS when it comes to TV packaging and the unboxing experience it provides. You'll see that some of the unboxing benefits include improved consumer perception, easy removal and handling of the product as well as packaging that is foldable and recyclable.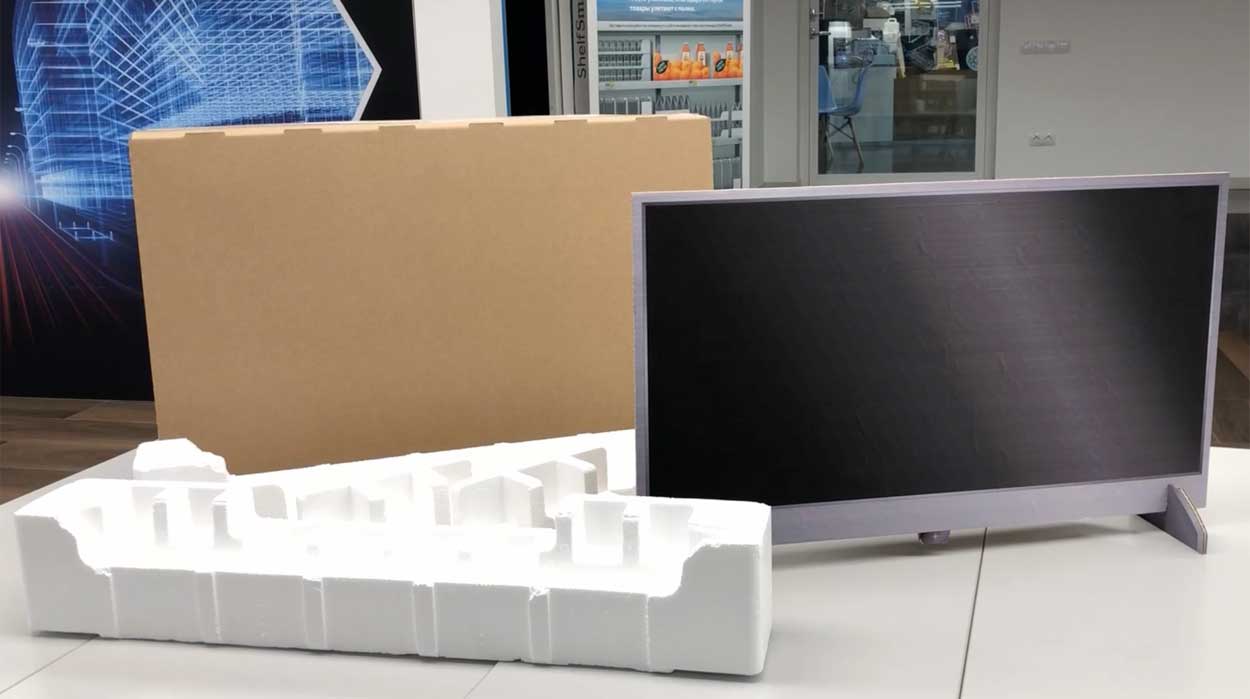 EPS replacement success stories
Across the entire packaging industry consumers are embracing the innovation of EPS alternatives such as cardboard and carton. Smurfit Kappa is at the forefront with our Better Planet Packaging initiative which seeks to make a positive impact on billions of supply chains and consumers around the world by reducing the environmental footprint of packaging and its traces on the planet. We've helped brands switch their packaging for millions of products to a more sustainable solution that has proved to offer tangible benefits that go beyond the eco-friendly credentials.
EPS alternative for protective packaging (Buffers)
Whether packaging white goods, electrical products or fragile ceramics, paper-based buffer packaging is leading the way when it comes to offering a sound and sustainable alternative to EPS packaging.

Paper-based buffers, available in corrugated cardboard and Hexacomb (or in combination) are designed to provide optimal levels of strength and protection to meet any challenges in the supply chain.

Paper-based buffers are a great option for consumers as they can be recycled in the regular kerbside cardboard recycling system.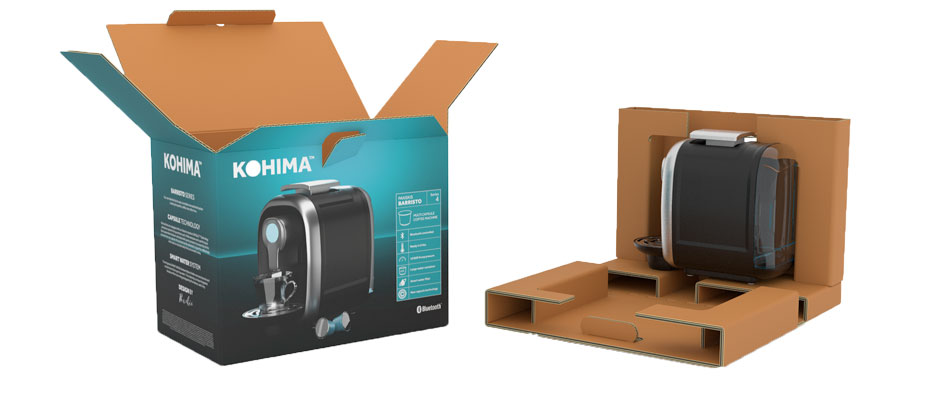 EPS alternate for Pizza discs
Smurfit Kappa have worked with retailers and industrial pizza producers to develop a food safe, 100% recyclable and biodegradable alternative to polystyrene pizza discs.

Our paper-based pizza discs with a food grade barrier coating provide an environmentally friendly alternative to polystyrene as they are 100% recyclable and biodegradable and are made from a renewable resource.

To date we have already converted more than 250m pizza discs from polystyrene to more sustainable corrugated cardboard pizza discs.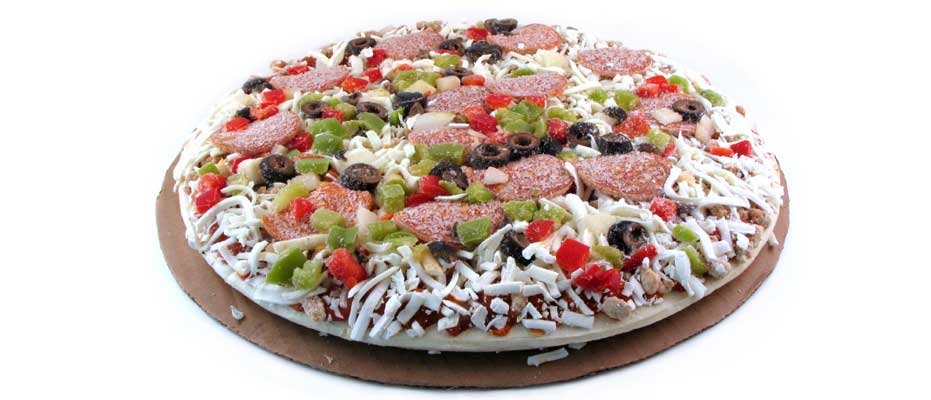 EPS alternative for insulated packaging - ThermoBox
ThermoBox is a sustainable paper-based alternative to EPS packaging for keeping frozen and chilled goods fresh throughout the supply chain. Made from a 100% paper-based combination of Hexacomb and corrugated, ThermoBox provides similar insulation properties to expanded polystyrene (EPS) boxes. For products that need to be temperature controlled, ThermoBox is therefore sustainable alternative to EPS as it is made from a renewable resource, recyclable and biodegradable.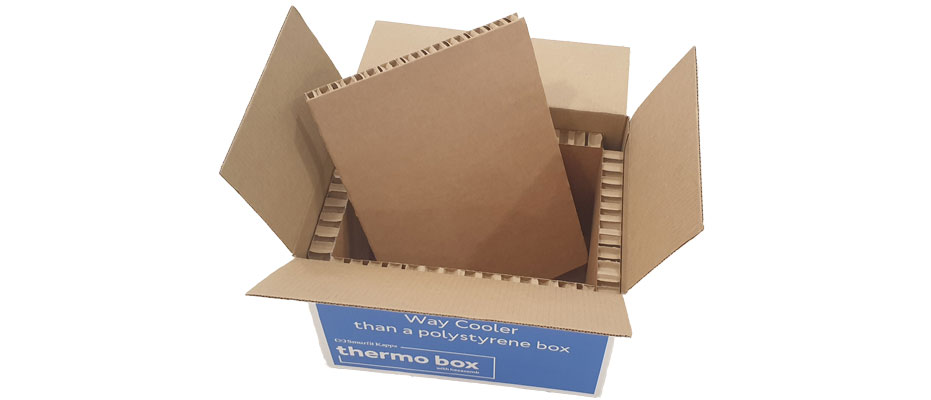 EPS alternative for Fish Boxes
The insulating properties has for many years made EPS the obvious choice of packaging material for the transportation of the fresh fish. However recent changes in environmental laws and more environmentally conscious consumers means the fish industry now needs to switch to more sustainable packaging.

Our paper-based fresh fish packaging is changing the fishing industry. Made from corrugated board and with a water-resistant protective paper, fresh fish chilled by ice or another cooling agent, can be transported across the supply chain maintaining a consistent temperature.

In addition to fish packaging being more sustainable , it also saved nearly 83% in storage space compared to EPS packaging.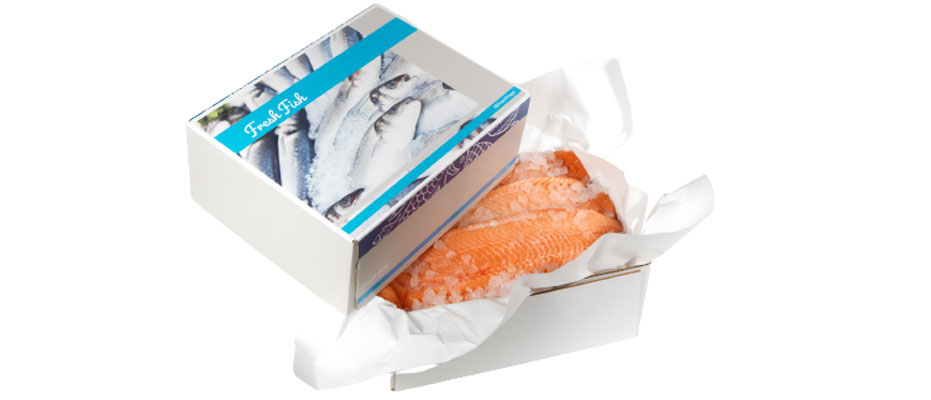 Switching from EPS packaging to paper-based packaging
If your business is considering making the switch from EPS Packaging to EPS Replacement packaging such as corrugated cardboard or Hexacomb, Smurfit Kappa is here to help.

We can help you meet consumer demand and boost sustainable brand awareness with our innovative, sustainable packaging solutions.

For advice, more info, or to speak to one of our experts to guide you through the process.