2018-10-23T00:00:00
Smurfit Kappa breaks ground for new recovery boiler at Nettingsdorf Paper Mill as part of €134 million investment plan
Global packaging company Smurfit Kappa has marked the beginning of the rebuild of a recovery boiler with a ground-breaking ceremony at its Nettingsdorf Paper Mill in Austria.

The ceremony, which was the latest milestone in Smurfit Kappa's Future Energy Plant project, was presided over by the Governor of Upper Austria and the Mayor of Ansfelden.

The new recovery boiler will increase the profitability and sustainability of the mill and is part of a €134 million investment in Nettingsdorf.

The boiler will enable the plant to further boost energy optimisation at the mill, which has already seen a 34% increase in productivity since becoming part of Smurfit Kappa in 1995. By recovering energy from the biomass contained in black liquor from pulp production, the new boiler is set to cut CO2 emissions by 40,000 tonnes, which equates to about two-thirds of the current emissions at the site, and 1.5% of those from the whole Smurfit Kappa Group.

Over the next two years, the Future Energy Plant project will also involve developing a new steam turbine, as well as several extensions and adjustments to upstream and downstream plants.

Speaking about the plant's latest investment, Günter Hochrathner, CEO Smurfit Kappa Nettingsdorf, said: "With the ground-breaking ceremony for the rebuild of the recovery boiler, we have taken a step into the future for Smurfit Kappa Nettingsdorf."

Laurent Sellier, COO Smurfit Kappa Paper, Europe, added: "At Smurfit Kappa, we strive for sustainable business. The Future Energy Plant project is part of a larger investment programme by the Smurfit Kappa Group to further improve sustainability.

"This investment will enable us to ensure a long-term supply of high-quality, sustainable containerboard - something our customers have come to expect from us."

Founded in 1851 and with over 360 employees, Nettingsdorf is one of Smurfit Kappa's most efficient paper mills and one of the leading producers of kraftliner in Europe. The mill produces approximately 450,000 tonnes of paper annually and has an excellent health and safety record.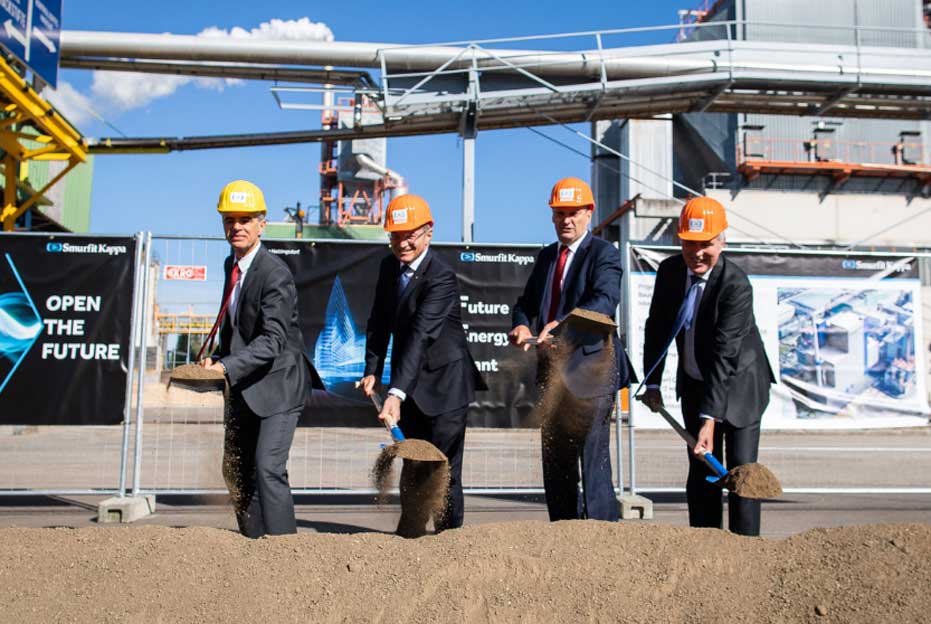 Image Credit: Philipp Greindl