2023-03-07T00:00:00
Smurfit Kappa announces women in STEM fellowship at University College Dublin
The fellowship is part of Smurfit Kappa's global EveryOne inclusion, diversity, and equality initiative

Smurfit Kappa has formally announced the Smurfit Kappa Newman Fellowship - Women in STEM, a philanthropic partnership with University College Dublin (UCD) to mark International Women's Day.

This will be a long-term international piece of research funded by Smurfit Kappa investigating the experiences of females working in science and engineering roles. The results will provide an opportunity to challenge how women are viewed in engineering and science-based roles as a career, and to improve the working experiences of women in engineering and industrial type sectors.

Commenting on the official launch of the Fellowship, Professor Aoife Ahern, Dean of Engineering and College Principal for the College of Engineering and Architecture, said: "Increasing the representation of women in engineering is an important aim, and we have had some success at encouraging more women to study engineering, with intake now standing at approximately 30% of our classes in UCD. However, we also need to look at how women can be retained in the profession, and to examine what needs to be done to encourage women to be leaders in engineering- in business, the public sector and academia.

"Engineers play an important role in solving the most pressing needs of the world - for example in designing solutions for climate change and the energy crisis, or provision of more sustainable infrastructure. If women do not enter into engineering and stay in the engineering profession, they are in danger of being left out of those solutions."

Smurfit Kappa has a proud and established tradition of supporting social, environmental and community initiatives in the countries where it operates. The creation of the Smurfit Kappa Newman Fellowship forms part of the company's commitment to build a sustainable and inclusive future for everyone.

Also commenting, Sharon Whitehead, Vice President of HR at Smurfit Kappa, said: "We are delighted to formally announce the launch of the Smurfit Kappa Newman Fellowship. At Smurfit Kappa, we are strongly committed to inclusion, diversity & equality and we are particularly passionate about this area of research.

"As a large multinational employer, we know how important it is to have a gender balanced and diverse workplace that offers equal opportunity for career progression."

Ken Bowles, Smurfit Kappa Chief Financial Officer and Executive Sponsor of the company's Gender Community, added: "This year's International Women's Day theme of 'equity' really struck a chord with us and is something that we have been seeking to embed in our ongoing inclusion, diversity and equality journey.

"Our Gender Community is striving to provide the most level playing field and opportunities for all genders through providing the tools, infrastructure and programmes to equip them to flourish."

The UCD Newman Fellowship Programme, established in 1989, provides financial support for a period of two years, allowing the fellow the freedom to pursue their particular area of research. Projects range across all academic areas and almost 250 fellowships have been awarded since the programme's inception.

The successful candidate will work under the supervision and mentorship of Professor Ahern. Interested candidates who hold a doctoral degree in Social Science or Engineering, and those with a particular expertise on the role of gender in engineering, science and technology are invited to apply.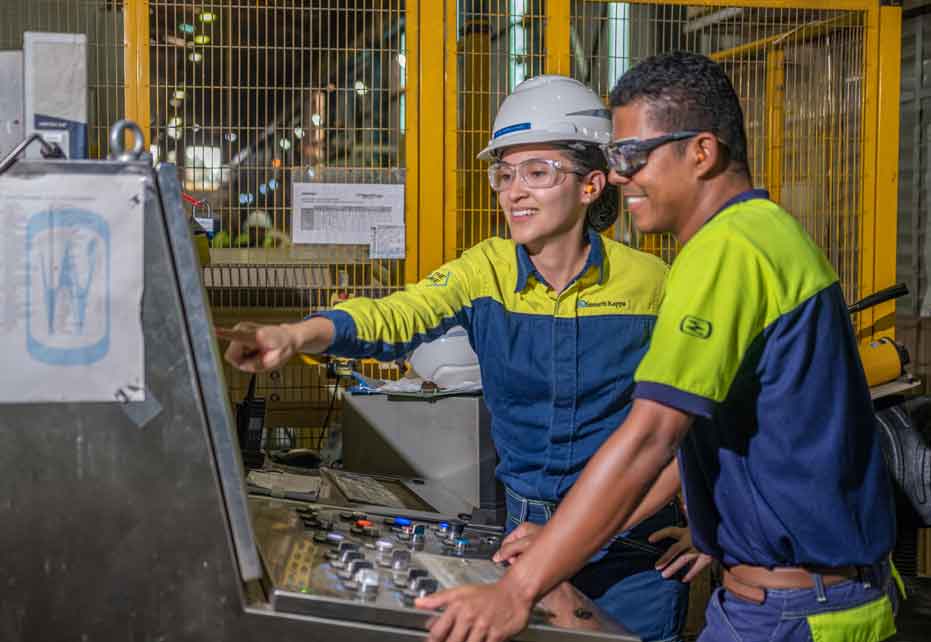 How to Apply
The candidate must complete the Newman Fellowship Candidate Form and provide an updated and detailed CV. Candidates should also include a covering letter outlining how their qualifications and experience match the requirements of the position. All documents should be sent to newmanfellowship@ucdfoundation.ie with 'Smurfit Kappa Newman Fellowship' in the subject line.
STAY INFORMED
Sign up to get the latest news from Smurfit Kappa