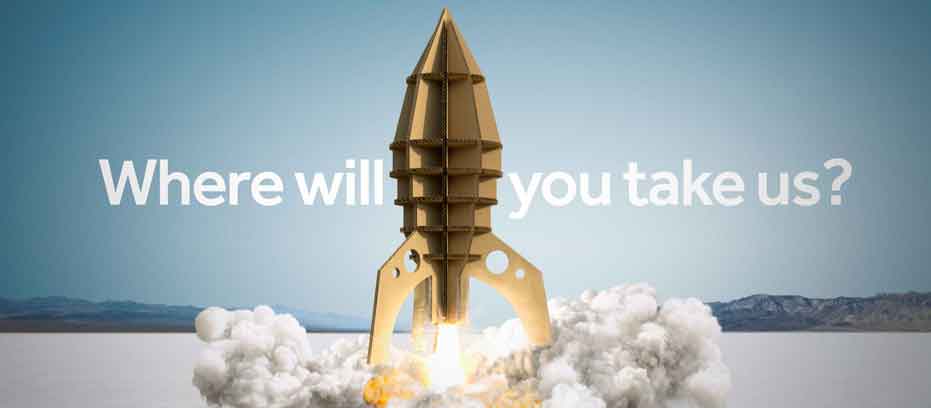 The world has opened up to the idea of paper based packaging and is looking to world leaders in that industry – that's us!
With 80 years of experience backed by data, science and innovation we are helping to shape the future; and by joining one of our placement programmes, so could you.
When you are starting out in your career, you need to be sure that the company you commit to delivers the best in opportunities and rewards. With Smurfit Kappa UK you will enjoy just that, and you can start building your technical, managerial and leadership skills straight away.
You will receive on and off the job training, mentoring and coaching in a real life, challenging work setting, against the back drop of our values of loyalty, integrity and respect, to really understand what makes our business so successful.
Within our UK organisation we have opportunities on three different programmes starting in the Autumn of 2020.
1. Smurfit Kappa Corrugated UK - Graduate Management Training Scheme (2 years)
Salary: £25,500 plus up to £500pm accommodation allowance
Location: candidates will rotate around up to 4 different UK sites during the 2 year scheme, based on their personal development and the needs of the business.
Requirements:

2:1 degree classification in ANY degree discipline

Right to work in the UK without sponsorship

Happy to be based anywhere in the UK
CLOSING DATE - Monday 2nd November
2. Smurfit Kappa Corrugated UK - Operations Graduate Training Scheme (2 years)
Salary: £25,500 plus up to £500pm accommodation allowance
Location: candidates will rotate around up to 4 different UK sites during the 2 year scheme, based on their personal development and the needs of the business.
Requirements:

2:1 degree classification in an engineering degree discipline

Right to work in the UK without sponsorship

Happy to be based anywhere in the UK
CLOSING DATE - Monday 2nd November
3. Smurfit Kappa Corrugated UK - Engineering Industrial Placement Scheme (1 year)
Salary:

£19,500 plus up to £500pm accommodation allowance

Location: one of 35 UK sites, based on candidate skills, experience and business needs
Requirements:

Studying at a 2:1 standard for an engineering degree which incorporates a year in industry

Happy to be based anywhere in the UK

Right to work in the UK without sponsorship after graduation
CLOSING DATE - Monday 2nd November
Hear what it's like to work at Smurfit Kappa