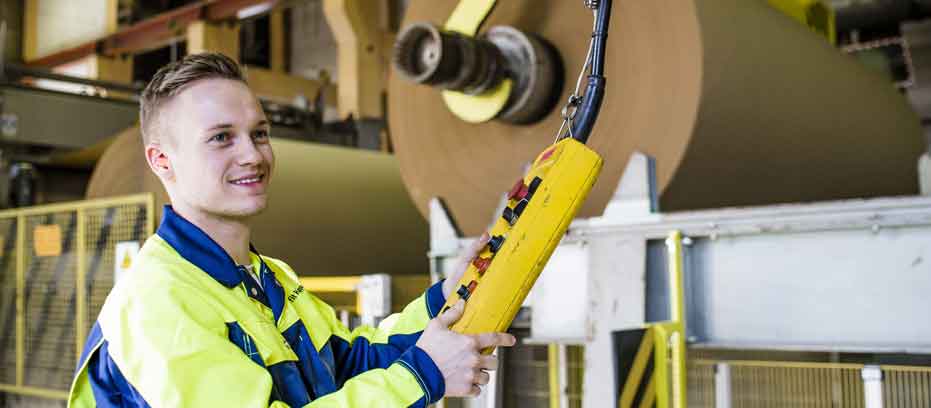 We are looking for an enthusiastic graduate with the desire to establish a career in manufacturing.
Smurfit Kappa is a world leading producer of paper-based packaging. Acting as a 'one-stop-shop' for customers' packaging requirements, serving a wide range of sectors, including pharmaceutical, food and beverage, agriculture, technology and consumer goods.

An opportunity has now arisen for a number of Graduates to join our team as part of a 2 year Graduate Management Programme.
What can you expect?
€26,520
21 Days Holiday
Additional monthly Rental/Living Support of €575
2 year Management Trainee Programme
Four 6 month placements in Ireland and UK/Northern Ireland
Average is 3 placements in Ireland and 1 placement in the UK/Northern Ireland
Start Date is Monday October 2nd 2023
Why Join Us?
This is an ideal opportunity for a driven and inquisitive graduate looking to take their first steps on the career ladder. For the right candidate, Smurfit Kappa actively promotes internal advancement.

As part of the programme, you will undertake a challenging and rewarding Graduate Training Programme that will consist of four placements, each lasting six months in varying locations. The placements are based on both personal development and the needs of the business.

The placements are based around the segments of our manufacturing business. The main placements are related to our operations e.g. Health and Safety, Project Support, Quality, Production and Sales support.

A large number of Senior Executives within the Smurfit Kappa Group are alumni of the Graduate Management Programme and have grown within the organisation. Bearing this in mind, on completion of the programme you will have a clearer idea of the way you would like to further develop your career. You will be given guidance to help you map out how to nurture your future development within the organisation, and provided with details of suitable vacancies across the Smurfit Kappa Group.


Requirements
To be considered for this role, you must have at minimum a 2.1 degree. Equally important is your initiative and determination to succeed in the manufacturing industry.
Candidates are required to be mobile at short notice as each placement location varies around Ireland and the UK. The specific role and location are solely a business decision, and the flexibility of each graduate is a requirement for the programme.
Strong communication skills.
Adaptable, the graduate programme allows you to develop experience across all sectors of the business.
Enthusiastic and dynamic.
An eagerness to Learn.
Proactive.
Fluent English, both spoken and written.
Ability to work in Europe without a Visa.
A driving license is also an advantage but not a requirement.
You must be a recent Graduate, last 1 – 2 years.
How to apply?
Send the below to gradrecruitment@smurfitkappa.ie

1. A completed application form
2. A recent CV
3. We must receive both by the deadline, which is the 24th of February 2023
Closing Date
The closing date for this vacancy is the 24th February 2023.
Hear what it's like to work at Smurfit Kappa