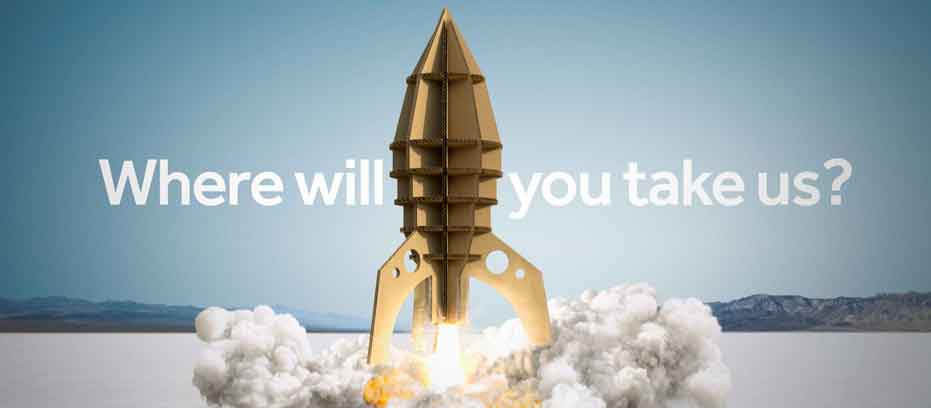 We are looking for an enthusiastic graduate with the desire to establish a career in management within the organisation in Ireland and abroad.
Smurfit Kappa is a world leading producer of paper-based packaging. Acting as a 'one-stop-shop' for customers' packaging requirements, serving a wide range of sectors, including pharmaceutical, food and beverage, agriculture, technology and consumer goods.

A superb opportunity has now arisen for a number of Graduates to join our team as part of a 2 year Graduate Management Programme.
What can you expect?
€26,000
21 Days Holiday
2 year Programme
Four 6 month placements in Ireland and Abroad
Average is 3 placements in Ireland and 1 placement in Europe
Why Join Us?
This is an ideal opportunity for a driven and self-motivated graduate looking to take their first steps on the career path to success. For the right candidate, Smurfit Kappa actively promotes internal advancement, making this a rare and exciting opportunity not to be missed.

As part of the programme, you will undertake a challenging and rewarding Graduate Training Programme that will consist of four placements, each lasting six months. Placements primarily in Ireland will feature one major assignment or a series of small projects to provide you with the crucial experience and knowledge to succeed in your future career.

You will play a role in providing market leading, innovative solutions to local and multinational clients. The placements are based around the segments of our business. Examples of previous placements include: Operations, Production, Analysis, Sales, Health & Safety, Marketing and Management Support, with the potential to take up a placement at one of our global operations in the UK and Europe.

A large number of Senior Executives within the Smurfit Kappa Group are alumni of the Graduate Management Programme and have grown within the organisation. Bearing this in mind, on completion of the programme you will have a clear idea of the way you would like to further develop your career. You will be given guidance to help you map out how to nurture your future development within the organisation, and provided with details of suitable vacancies across the Smurfit Kappa Group.

Requirements:
To be considered for this role, you must have at minimum a 2.1 degree. Equally important is your initiative and determination to succeed.
Candidates are required to be mobile at short notice as each placement location varies around Ireland and Abroad. The specific role and location are solely a business decision, and the flexibility of each graduate is a requirement for the programme.
Strong communication skills
Adaptable, the graduate programme allows you to develop experience across all sectors from the factory floor to assisting the Regional General Manager.
Enthusiastic and dynamic
An Eagerness to Learn
Proactive
Fluent English, both spoken and written.
Fluency in a second language, in addition to English is preferable but not a requirement
Ability to work in Europe without a Visa
A driving license is also an advantage but not a requirement
How to apply?
Send the below to gradrecruitment@smurfitkappa.ie

1. CV
2. Completed application form


Closing Date
The closing date for this vacancy is the 21st February 2020.
Hear what it's like to work at Smurfit Kappa