More about packaging automotive parts and components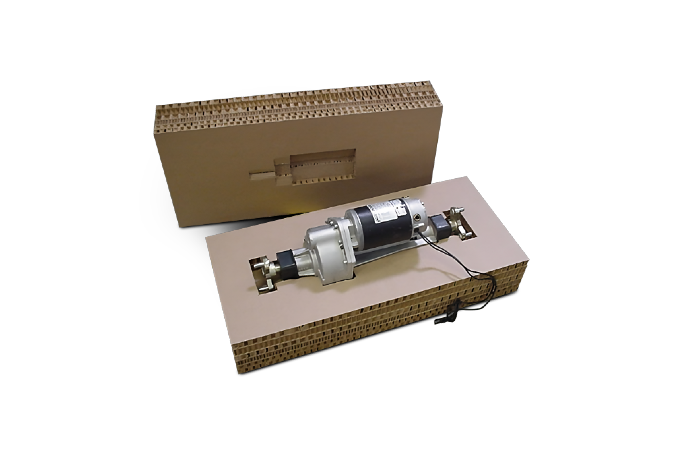 Custom packaging for automotive products
Custom packaging for automotive products is essential for preventing costly damages. Tailored, fit-for-purpose solutions, like our Honeycomb packaging, are meticulously cut to cradle automotive parts securely during shipping.
This precision ensures items remain in place, eliminating potential damage and upholding the integrity of the products using corner edge protectors and buffers, making it a valuable asset for automotive businesses.
Sustainable automotive packaging boxes
Sustainability is paramount in modern automotive packaging. Smurfit Kappa's Honeycomb packaging material is:
Alternative to Expanded Polystyrene (EPS)
Combining lightweight strength
Superior compression resistance
Excellent shock absorption
Honeycomb cardboard sheets and edge protectors durability enables reuse, and as a 100% recyclable material made from renewable resources, it aligns with eco-conscious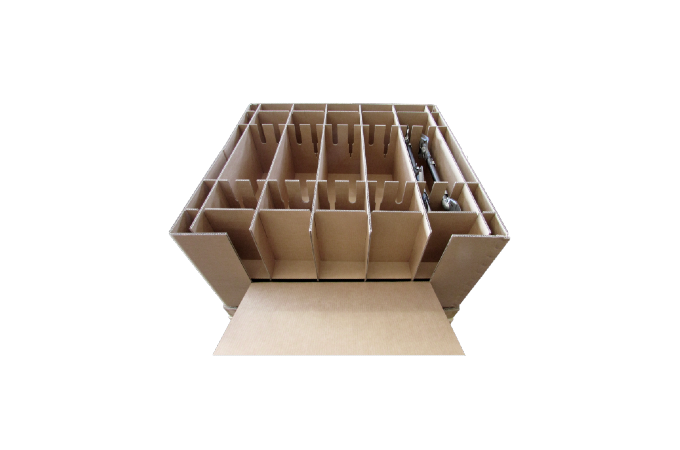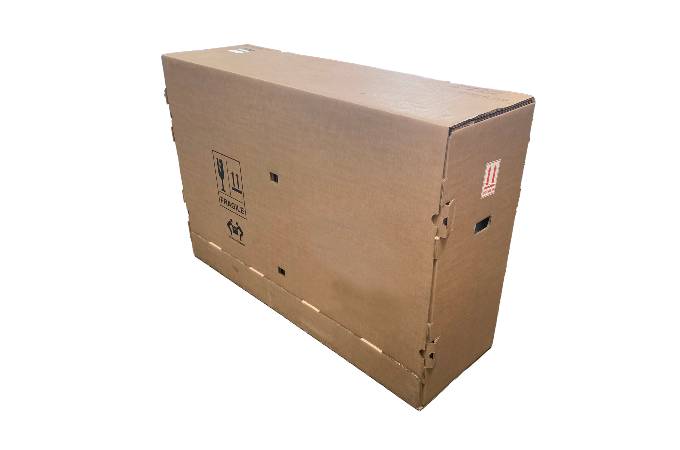 Testing packaging boxes before shipping
Smurfit Kappa's ISTA lab offers extensive testing of automotive cardboard shipping boxes, ensuring their resilience against a multitude of transit hazards. This rigorous evaluation safeguards both packaging and products, minimising potential risks and resulting customer losses.
Tailored, reliable packaging solutions are thus proven to be robust and trustworthy, supporting the automotive industry's commitment to delivering high-quality goods.
See how we've helped other automotive companies
Products & Services
Packaging - All
Packaging - Retail
Packaging - Consumer
Packaging - Industrial
Packaging - eCommerce
Bag-in-Box Packaging
Displays
Packaging machinery
Containerboard
Paper & Board
Recycling
Market Sectors
Automotive
Bakery
Beverage
Chemicals
Confectionery
Consumer goods
Corrugated
Crisps Chips and Snacks
Dairy
Electronics
Fashion Clothing
Flowers
Food Cupboard
Fresh Produce
Frozen Food
Furniture
Health and beauty
Household cleaning
Industrial
Meat poultry fish
Other
Paper & packaging
Pet Food
Pharmaceuticals
Rubber and Plastics
Stone Clay and Glass Products
Tobacco
Country
Algeria
Argentina
Austria
Belarus
Belgium
Brazil
Bulgaria
Canada
Cape Verde
Chile
Colombia
Costa Rica
Czech Republic
Denmark
Dominican Republic
Ecuador
El Salvador
Estonia
Finland
France
Gambia
Germany
Greece
Guatemala
Honduras
Hungary
Ireland
Italy
Ivory Coast
Latvia
Lithuania
Luxembourg
Mali
Mauritania
Mexico
Morocco
Netherlands
Nicaragua
Norway
Panama
Peru
Poland
Portugal
Puerto Rico
Romania
Russia
Senegal
Serbia
Slovakia
Spain
Sweden
Switzerland
Tunisia
United Kingdom
United States
Venezuela