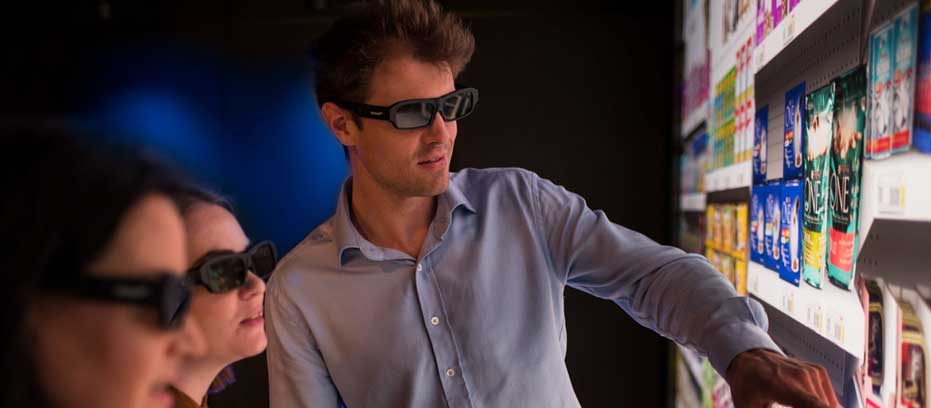 What is it?
Store Visualizer brings a new kind of realism to your packaging prototypes as they are placed and simulated in real time within a 3D virtual store. It provides a realistic and real-time presentation of what packaging models will look like at the point of sale.
Our approach
We focus right away on what the product will look like at the point of sale as well as on its functional aspects, speeding up the creation process. We can then test a packaging model in its initial stages allowing us to identify design improvements faster, so you can avoid building expensive and unnecessary prototypes.
How will it benefit you?
See your new designs on the shelf next to the competition, present a complete product launch in 3D, including retail-ready packaging, displays and other branded items. Test the visual impact of your latest design in the environment where it all happens: the store.
Want to know more?
Whether it's a visit to one of our Experiences Centre for some inspiration or a quick chat with one of our experts, we would love to hear from you.