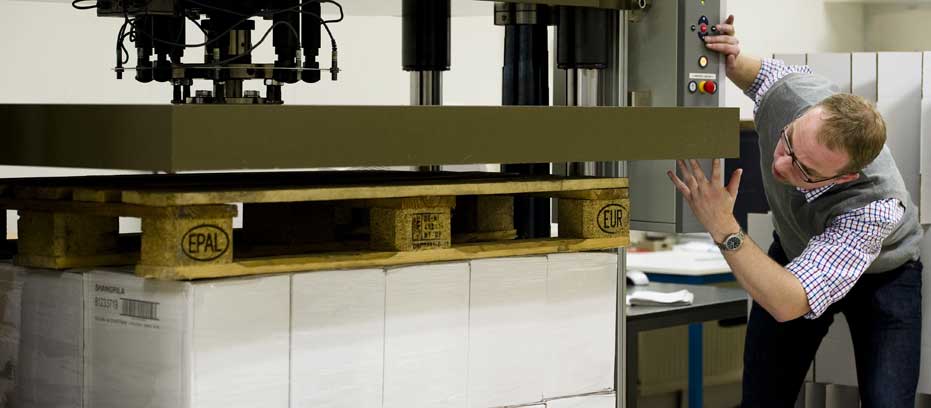 What is it?
In our laboratory testing facilities we rigorously test paper, board and pack performance throughout the supply chain. Our expert's stress-test packaging in all different transport simulations and climates, taking into account the primary product, packaging design and palletisation.
Our approach
Optimizing your supply chain can result in a reduction of product damage, optimal production, reduction of packaging costs, efficient storage and shipping costs. Our insights support the development and improvement of packaging systems to increase the efficiency, security and agility of the supply chain.
How will it benefit you?
Insights from analysing over 60,000 supply chains are brought alive for you and will inform the design and optimisation of your own packaging. Resulting in fit-for-purpose packaging specifications, providing the best solution for your supply chain.
Want to know more?
Whether it's a visit to one of our Experiences Centre for some inspiration or a quick chat with one of our experts, we would love to hear from you.