2021-09-30T00:00:00
New 'Big Box' Sample Table at Smurfit Kappa Abercarn
Founded in 1934, Smurfit Kappa have been pioneers in the packaging industry for almost 90 years. As the decades have turned, the company has gone from strength to strength, opening up multiple sites across the UK and Europe, including three UK-based Experience Centres and an ISTA Certified Lab.

That appetite for innovation has never ceased, and all of Smurfit Kappa's facilities strive to be cutting-edge.

With that in mind, Smurfit Kappa Abercarn have invested in a new piece of machinery and invite enquiries about addressing all of your 'Big Box' packaging needs.

Ideas can quickly be transformed on-site into full-sized samples, ready to be delivered to your business the next day.


The "Home of Big Box"
Already renowned as the "Home of Big Box", Smurfit Kappa Abercarn now boasts one of the company's latest additions: the acquisition of a 4.8m Kongsberg X46 cutting table.

In conjunction with Abercarn's in-house compression tester, which determines how much weight a package can withstand, up to a maximum of five tonnes, the addition of the new large format cutting table will help to develop new and exciting XXL packaging designs and boost responsiveness to customer needs and requirements.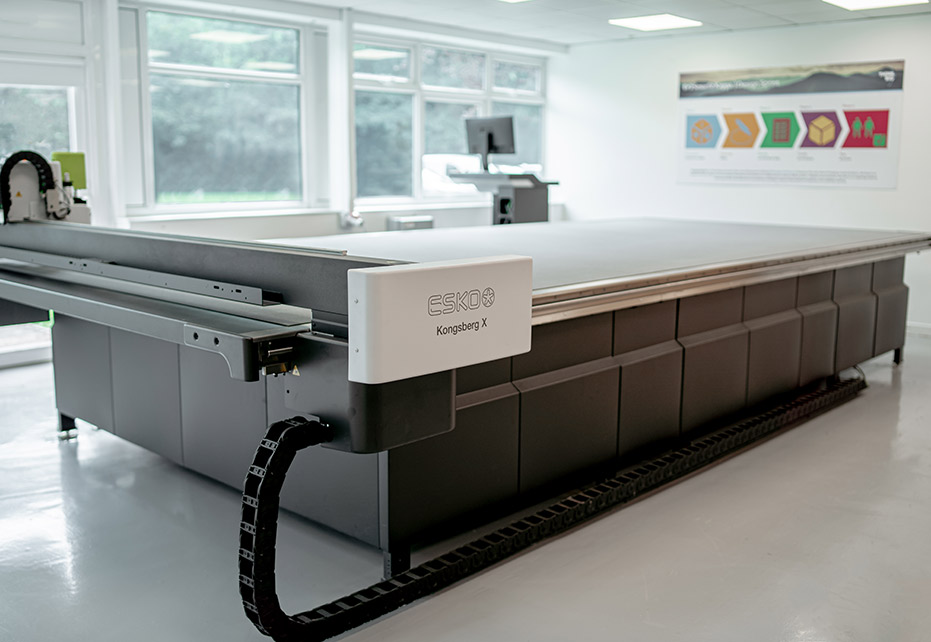 What can the Kongsberg X46 cutting table do?
Acquiring the Kongsberg X46 means that Smurfit Kappa Abercarn can now produce the biggest 'one piece' samples within the Smurfit Kappa UK business. Additionally, the Kongsberg X46 helps to demonstrate Abercarn's capability to manufacture maximum blank sizes of up to 10m2 in a single piece or up to 22m2 in two pieces.

Clients from industries across Logistics, eCommerce, Bulk Food, Automotive and more can see their large format designs brought to life on-site by the team at Abercarn. They'll create samples that truly reflect the finished product's look and capabilities, demonstrating how the changes could benefit their business.

The Kongsberg X46 also showcases Abercarn's specialist range of corrugated board grades and is able to produce samples to the maximum limits of their conversion and corrugation machines.

By providing one-piece samples in house, Abercarn can now fully demonstrate their wide range of XXL products manufactured from lightweight single wall to their versatile range of CB 'Supaflute' grades and the heavy-duty 'Rokboard'.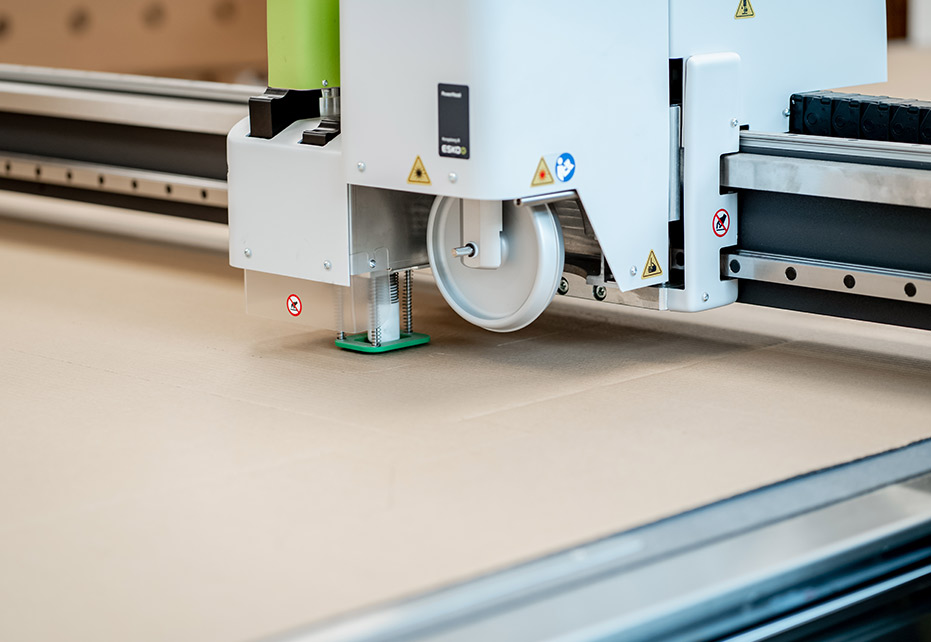 The expertise element
It just wouldn't be Smurfit Kappa if the machines did all the work. Whilst the acquisition of the Kongsberg X46 cutting table has expanded the range of services that Smurfit Kappa Abercarn can offer, it doesn't give the full Smurfit Kappa experience alone.

For the complete experience, you need a dash of expertise and a sprinkle of creativity. The team at Abercarn have years of experience between them and are on hand to dream up a packaging solution that works for any business need.
If you require Big Boxes and could benefit from Abercarn's considerable expertise, please complete our contact form below.