2023-02-22T00:00:00
Food and Drink Packaging Trends You Need to Know In 2023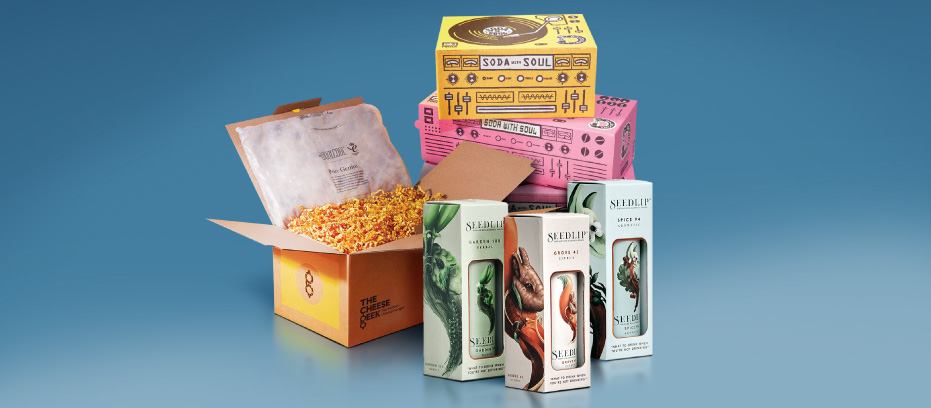 At Smurfit Kappa, we are passionate about pioneering innovative, on-trend, tailored packaging solutions that help brands appeal to the right customer and stand out on crowded shelves and screens.

We understand the need to use our insight into trends in the highly competitive food and drink sector to give our clients packaging that not only sets them apart and creates a great customer experience, but also boosts their brand and ensures ultimate customer loyalty.

Whether you're a big brand or a blossoming small business, nowadays, not only does food and drink packaging need to preserve quality and offer visual appeal, but it must also deliver a compelling sustainability story, personalisation options, highlight health benefits where appropriate, and offer easy-to-digest information.

We've researched the latest trends when it comes to food and drink packaging and created this round-up of what you need to know for 2023 and beyond.
Simple is best
Packaging packs a major punch in the food and drink industry. According to Ipsos' research, 72% of shoppers are influenced by a product's packaging. Simple yet powerful product communication streamlined to the essential selling points will be vital to connect with overwhelmed and desensitised consumers.

Consumers want to easily find products that fit their needs and save them money as the costs of living rise. With the high energy costs, consumers will increasingly seek out "energy saving" products in a bid to save money.

According to this report by Mintel, on-pack messaging will increasingly highlight the most energy-efficient cooking method. Brands that share advice on their packaging on how to use less energy when storing or preparing food will become sought after.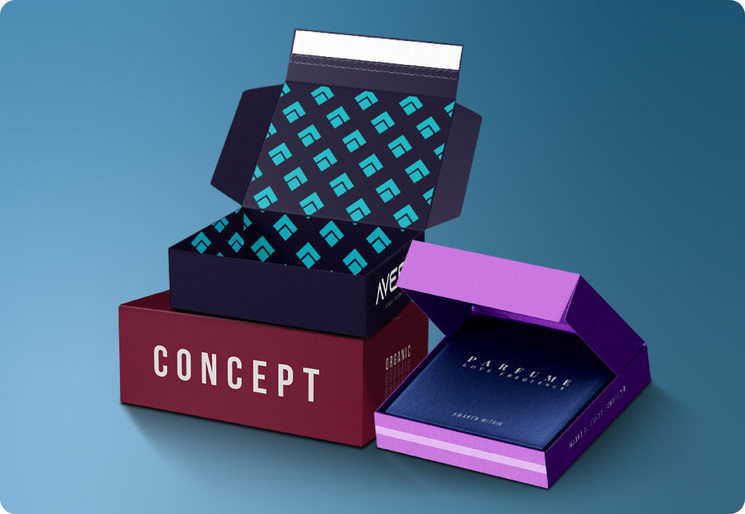 This not only saves the consumer money but also assures them of the brand's commitment to helping the environment and caring for their customers.

Consumers will gravitate towards brands that highlight how products align with their priorities (for instance, eco-friendliness) and what compelling and unique advantages they can offer. Product packaging with clean designs and minimalist messaging will stand out to shoppers who feel too much information makes it more challenging to choose.
We help our customers to assess their packaging with our innovative ShelfSmart retail merchandising service designed to deliver scalable, risk-proof Shelf Ready Packaging. Our Experience Centres can also help our customers to gain valuable insights into why their products might not be flying off the shelves, helping to mitigate risk, increase sales and reduce costs.

Brands will shift stories about their product origin, history, and uses from packaging to social media, websites, and other marketing. As economies recover in the coming years, the consumer demand for low prices from 2022-2023 will decrease (Mintel 2023 Global Food and Drink Trends).

Packaging can substitute cost-saving messaging for other benefits consumers care about, including product versatility and environmental or ethical claims.
Also read: Simple packaging solutions such as easy-open mechanisms can make the unboxing experience faster and safer.
Explain the benefits
Small and large businesses must ensure their food and beverage packaging focuses on natural ingredients and key health benefits in 2023. Despite high inflation, consumers are also prioritising brands that offer health benefits and natural ingredients over a lower price to indicate whether the product is good value.

One of the lasting influences of the pandemic is a global desire for products that support healthy living.

Consumers also need reassurance from trustworthy information that brands can support their claims. Food and drink packaging that conveys this information gains trust and establishes brand loyalty.
Showcase sustainability
Sustainable packaging is on the rise worldwide. With 85% of people choosing brands in line with their concerns about climate change and the environment (according to a study by Ipsos), sustainability will become a packaging "must".

Mindful of this significant trend, at Smurfit Kappa we are proud to be one of the world's leading providers of sustainable packaging. We believe that paper-based packaging can be one of the answers to the challenges facing our planet. Our innovative, sustainably produced products are 100% renewable, recyclable and biodegradable.
Working closely with our suppliers and customers, we design sustainability into every fibre with remarkable results. You can read about some of our extraordinary milestones in our 2021 Sustainability Report.

It's also predicted that brands will need to drive the sustainability agenda and consumer change rather than waiting for shoppers to catch up. Consumers are becoming increasingly vigilant on what materials a business uses, their sourcing methods, and whether their packaging is recyclable and planet friendly.

Companies that resort to "greenwashing" tactics to boost their brand by making unsubstantiated claims to deceive consumers into believing that a company's products are environmentally friendly only result in causing consumers to lose trust in these brands. That's why it is critical that businesses can back up their sustainability claims with credible, concrete sustainability results.
Make it personal
The demand for personalised packaging is growing exponentially. Future Market Insights estimates the industry will double in value over the next decade. The food and drink industry will play a pivotal role in the future of personalised packaging, especially in terms of gifting.

Manufacturers are using personalised packaging more frequently to improve the consumer impression of the brand and increase customer interaction, especially for newer companies embarking on the customer journey. Personalisation goes hand in hand with social sharing.

Customers are more likely to share their personalised packaged products or feature them on their social media channels, which can help to boost brand recognition.
How to optimise your packaging in 2023
As packaging experts, we're embracing the recent wave of exciting packaging changes. Simple messaging, on-pack benefits, sustainability, and personalisation are going to be crucial elements of stand-out food and drink packaging in 2023.

Whether you're a small start-up or a well-established big brand – we apply our wealth of experience and fit-for-purpose bespoke packaging solutions with sustainability at the core to help you stand out and deliver on your customer experience.

Every day we help brands develop retail ready packaging, which is proven to boost sales quickly and cost-effectively, giving you maximum brand benefit where it matters most – at the point of purchase.

As one of the leading providers of sustainable food and drink packaging, we're committed to creating packaging that not only uses products and processes that make a real difference for our customers and across our entire value chain – they also support a healthier planet too.
Also read: Smurfit Kappa's 10 Most Popular eCommerce boxes