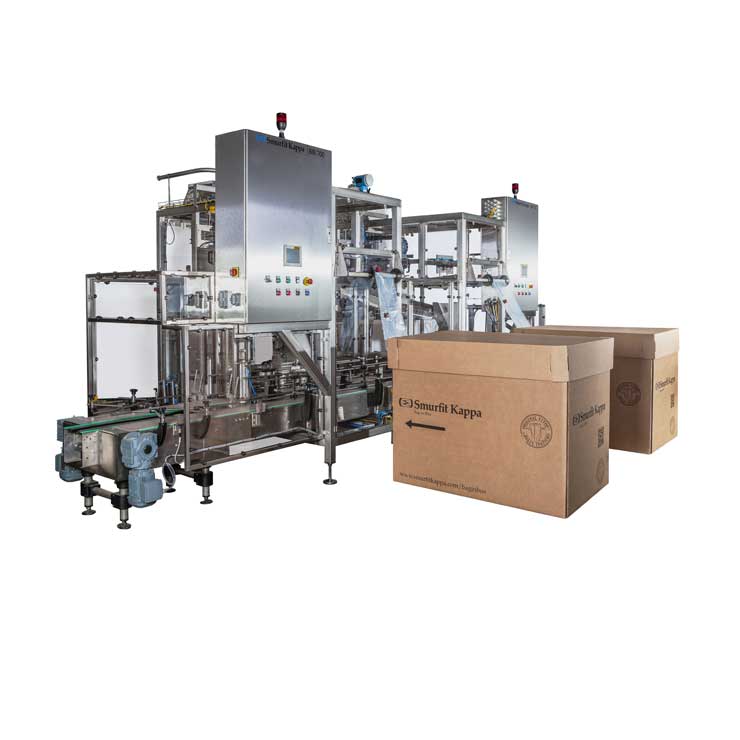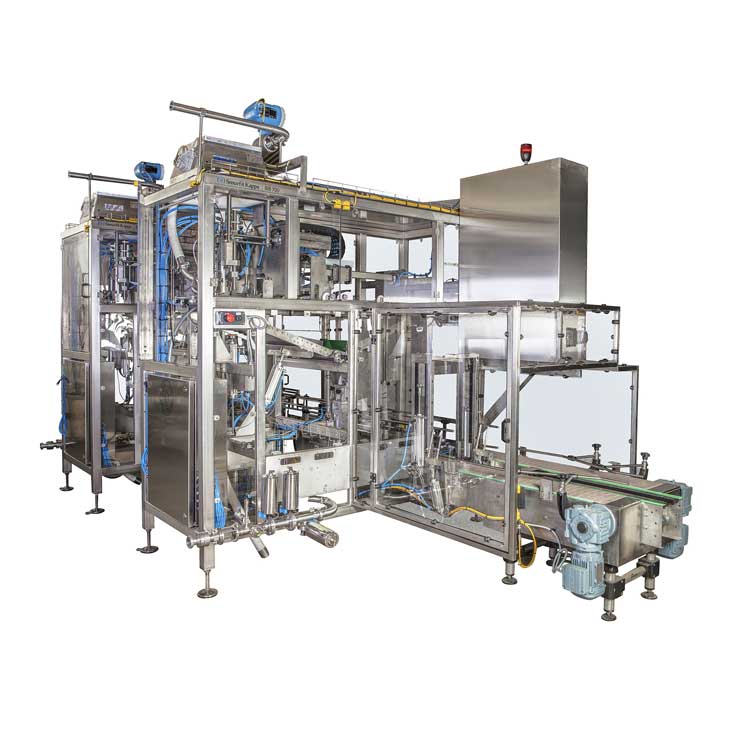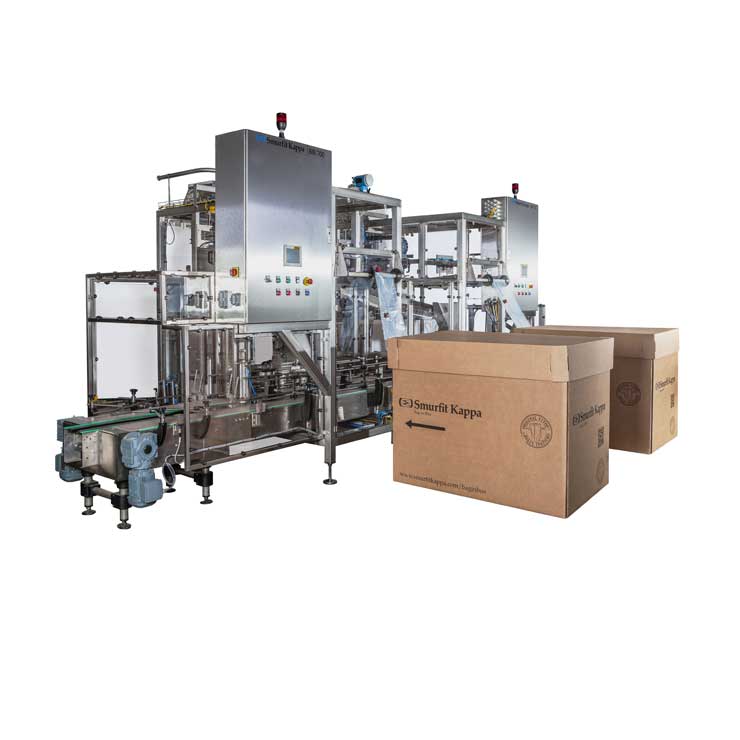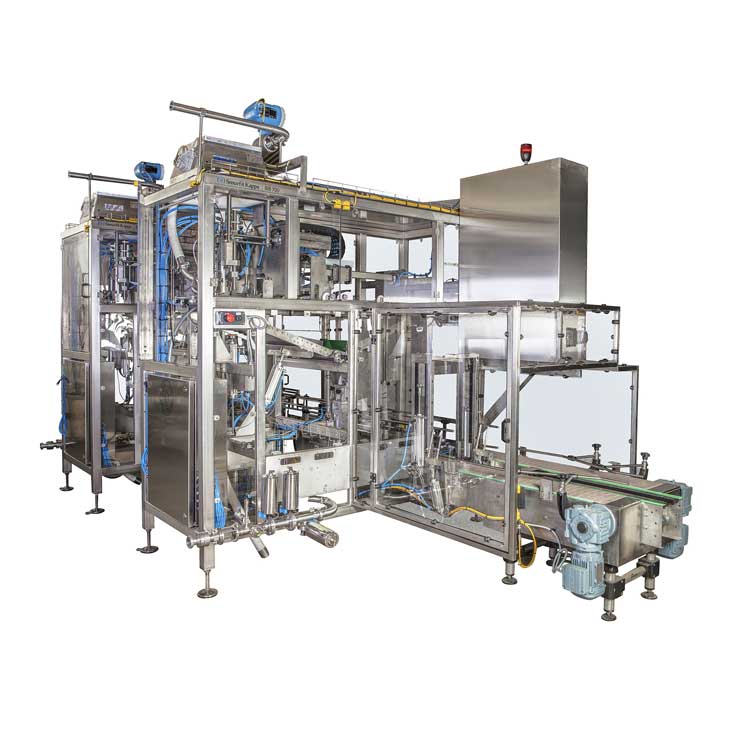 Bag-in-Box machines
BIB 700 Double Head Automatic filling machine
The BIB 700 Double Head automatic filling machine offers high performance while conserving all the innovation of the original simple head version
This high speed BIB 700 Double Head Automatic filling machine is designed for large industrial production facilities seeking efficiency, reliability and high quality filling.
Just like the BIB 700, the machine features a new generation filling valve displaying the best Total Package Oxygen pickup values on the market.

The fully automatic process included, bag supply, separation of bags, bag opening, vacuuming, filling, capping, packing into the box and release.
What are the features of this product?
Filling speed: 30 3L BIB per minute
Fills bags from 3 to 15L (20L if boxes do not exceed 230mm in width)
Adapted to Vitop® Original, Vitop® Compact and other taps on demand
Pneumatic and reversible gripper: no need to adjust machine
New generation filling valve
Separated circuits between vacuum and nitrogen
Mobile stainless extension for Pouch-Up®
Shock absorber: stability and less hammers


What are the benefits of this product?
Improved shelf-life of liquid thanks to revolutionary filling valve that separates vacuum and nitrogen circuits Easy to operate and maintain
Precise electromagnetic flowmeter for filling accuracy
Efficiency: robust design, high flow and high speed filling valve
Conforms to all international legislative health and safety requirements (HACCP)