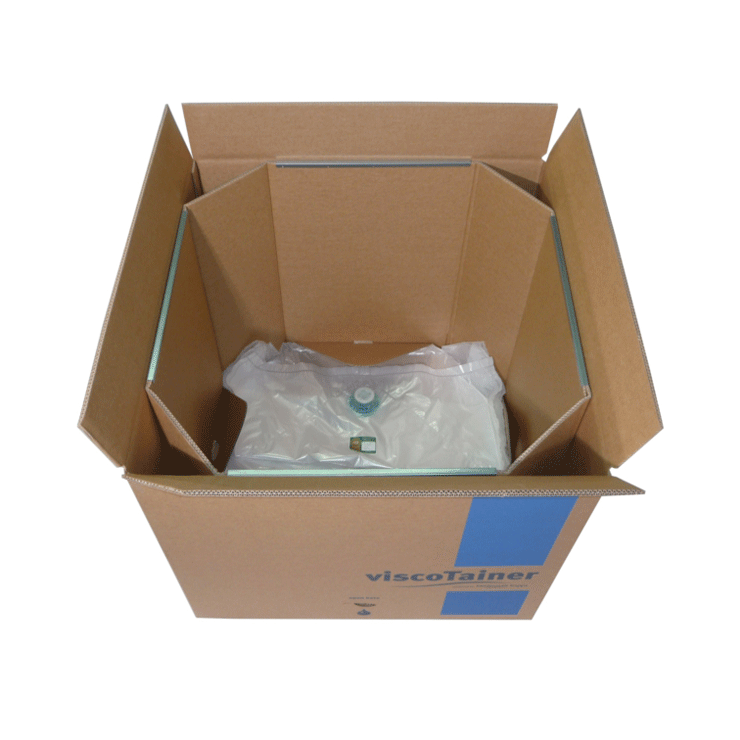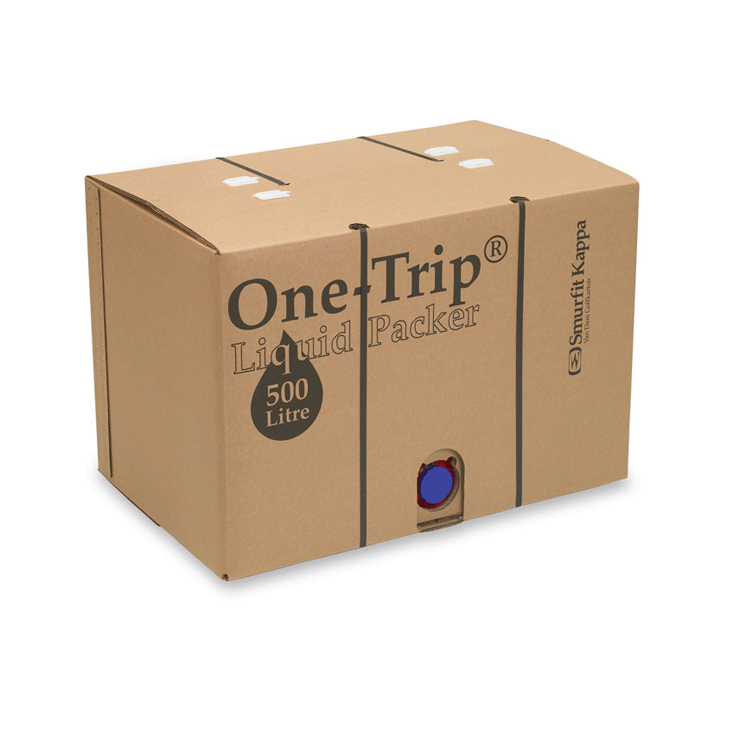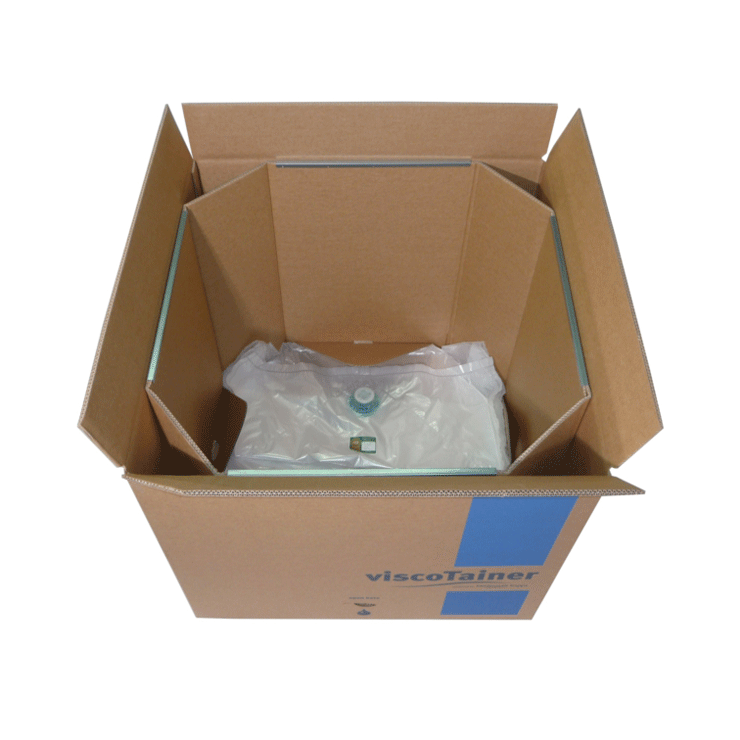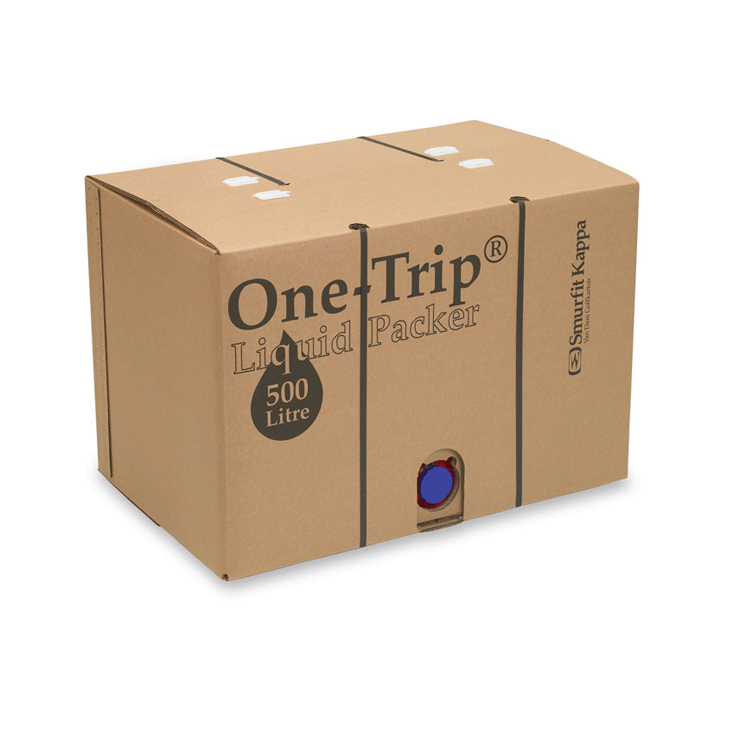 Bag-in-Box packaging
Bulk Liquid Containers
Bulk liquid containers offer a heavy-duty packaging solution for the safe storage and transit of bulk liquids.
Made from heavy-duty corrugated cardboard, industrial bulk containers (IBC) are designed for the transport and storage of aseptic and non-aseptic bulk liquids.
High quality, cost saving and easy to use, the IBC are an ideal industrial single trip packaging solution. Indeed, as an alternative to plastic or metal IBC, they are shipped flat, creating logistic and storage efficiencies and are considerably lighter in weight reducing shipping costs and carbon emissions.

Carrying up to 1000L, IBCs can be custom manufactured to fit every project from the shape of the bag (pillow, gusseted, form fit, etc.), the size of the box or the dispensing options.
What are the features of this product?
Available in 200, 500 and 1000L




Oxygen barrier for sensitive products




Suitable for aseptic and non-aseptic filling




Range of filling flanges and discharge valves according to required application.




Thermo-resistance: steam sterilization of fitments




Flex cracking resistance for long distance transportation
How does this product minimise the impact on the environment?
Low carbon footprint
Low initial weight
Recyclable
Logistic optimization: Bulk container packaging is supplied flat to maximise storage space
ISO 14000 certified plants