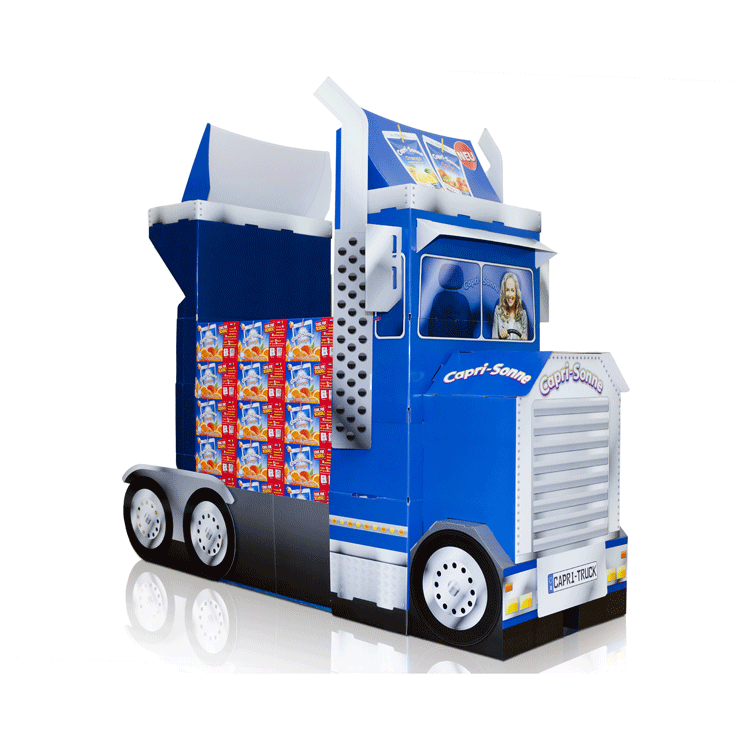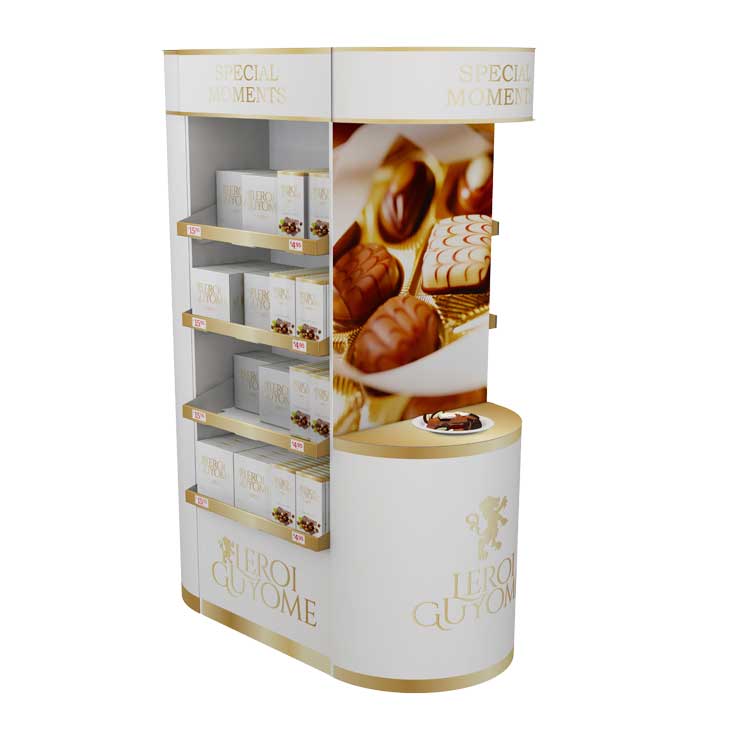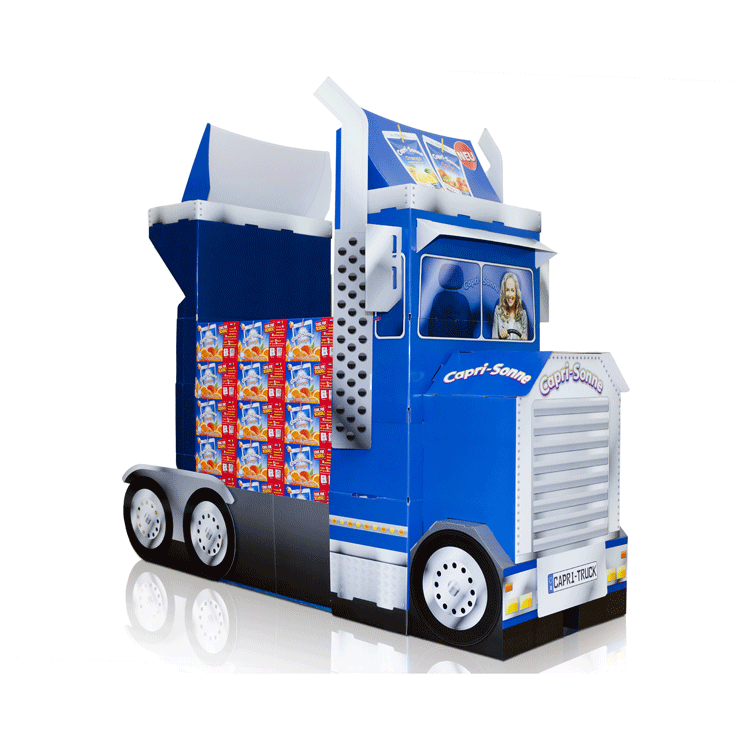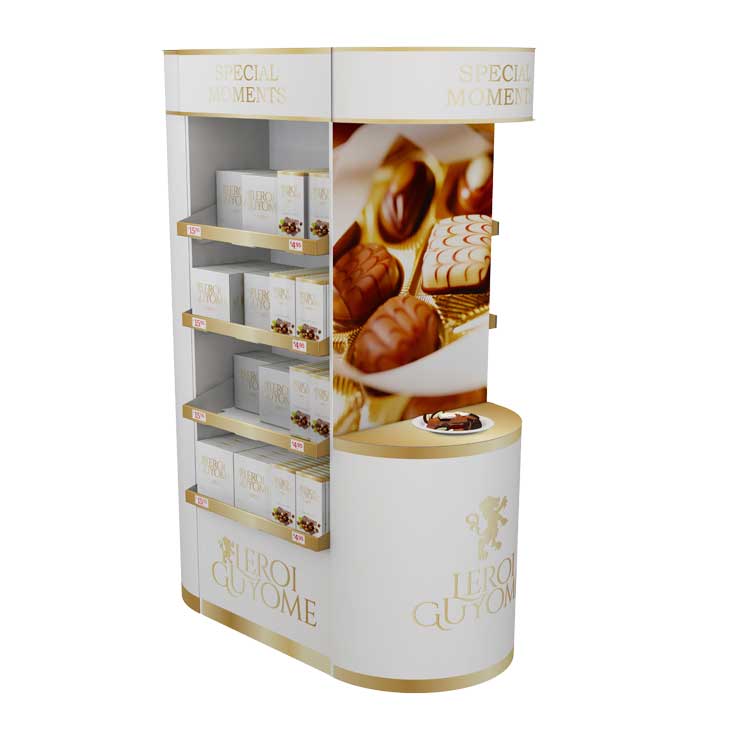 Point of sale displays
In-store Theatre
In-store theatre is a high impact point of purchase (POP) display that attracts consumer attention by creating a unique brand experience.
Used in retail environments and at marketing events, the eye-catching POP displays allow brands to differentiate themselves over competitors and drive increased sales.
In-store theatre displays are designed bespoke to meet specific marketing objectives and use both creative structural and graphic design to maximise brand impact.
Made from corrugated cardboard, in-store theatre displays are lightweight yet sturdy and have the structural integrity to carry weight. Using a single material, they can easily be recycled.
Additional features including LCD screens, lights, sound modules and moving parts can be incorporated to enhance the brand experience.
The displays are mostly supplied flat packed for easy assembly or can be supplied preassembled and filled with stock
What are the features of this product?
Available in a range of corrugated board grades

Designed bespoke to meet marketing objectives

High quality flexographic or lithographic print options

Optional features such as LCD screens, lights, sound modules and moving parts can be included

2D, 3D and 4D models available to help you visualise a design in-store.
What are the benefits of this product?
Increased sales through high brand visibility

Attracts consumer attention to product promotions or launches

Maximises brand impact at the point of purchase

Easy to assemble - reducing time spent merchandising

Environmentally friendly – 100% recyclable and made from a renewable resource

Reduction in transit and storage costs as in-store theatre displays are delivered flat