Industrial Packaging
Our industrial packaging solutions are designed to protect your products, whatever your supply chain challenges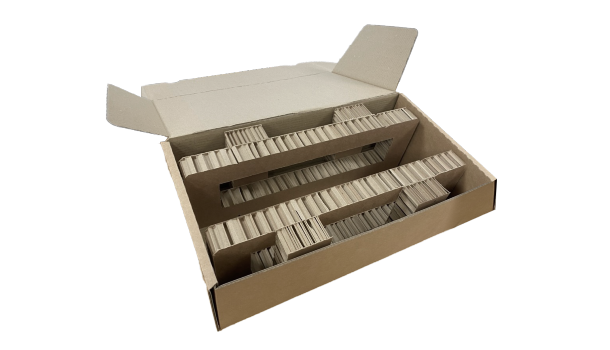 Explore our industrial packaging case studies
Learn more about packaging industrial products with cardboard
Benefits of industrial packaging
Industrial packaging plays a crucial role in safeguarding products during transportation and storage. Fit-for-purpose packaging solutions that utilise Honeycomb products, help to mitigate damages effectively.
Benefits of using Honeycomb cardboard sheet for industrial packaging needs include:
Lightweight yet robust construction,
Superior compression strength
Excellent shock resistance
Cushioning performance
Its durability promotes reusability, and being 100% recyclable, it supports sustainability while being made from a renewable resource.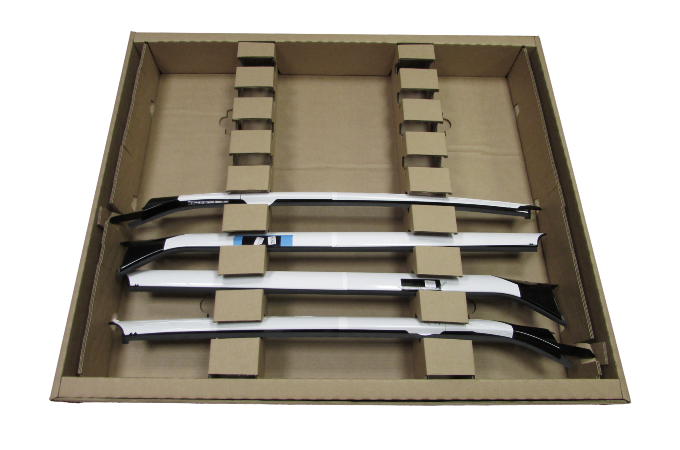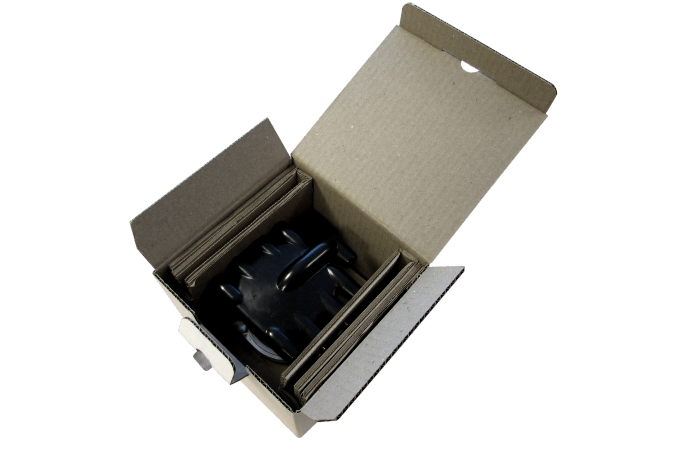 Materials used for packing industrial products
Our industrial packaging relies on eco-friendly corrugated cardboard, ensuring 100% sustainability.
With various board grades, including single wall and double wall, we can accommodate a diverse range of needs. Barrier coatings, such as scuff-resistant and water-resistant options, enhance product protection.
High-quality printing options help elevate brand visibility, while flexible assembly methods like gluing, taping, or stitching ensure adaptability to various requirements.
Transit or shipping industrial packaging
Efficient transportation and shipping of industrial products demands the right packaging to prevent costly damages. Smurfit Kappa's ISTA test lab empowers rigorous testing against various transit hazards, safeguarding both packaging and products.

Mitigating these risks is critical to avoid customer losses, underlining the significance of tailored and reliable industrial packaging solutions.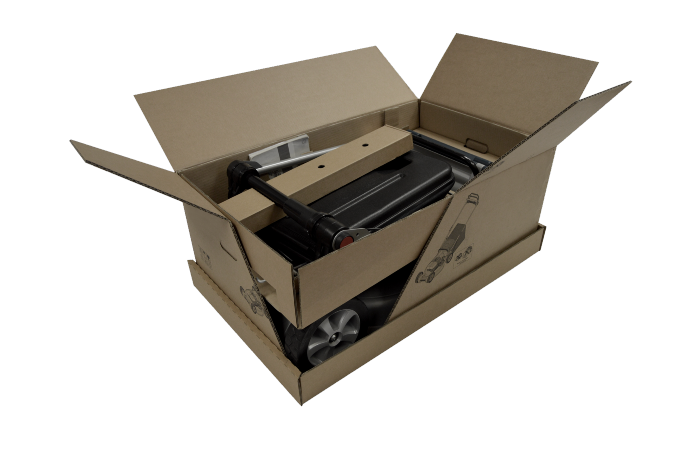 How industrial packaging can help you maximise supply chain efficiency?
Products & Services
Packaging - All
Packaging - Retail
Packaging - Consumer
Packaging - Industrial
Packaging - eCommerce
Bag-in-Box Packaging
Displays
Packaging machinery
Containerboard
Paper & Board
Recycling
Market Sectors
Automotive
Bakery
Beverage
Chemicals
Confectionery
Consumer goods
Corrugated
Crisps Chips and Snacks
Dairy
Electronics
Fashion Clothing
Flowers
Food Cupboard
Fresh Produce
Frozen Food
Furniture
Health and beauty
Household cleaning
Industrial
Meat poultry fish
Other
Paper & packaging
Pet Food
Pharmaceuticals
Rubber and Plastics
Stone Clay and Glass Products
Tobacco
Country
Algeria
Argentina
Austria
Belarus
Belgium
Brazil
Bulgaria
Canada
Cape Verde
Chile
Colombia
Costa Rica
Czech Republic
Denmark
Dominican Republic
Ecuador
El Salvador
Estonia
Finland
France
Gambia
Germany
Greece
Guatemala
Honduras
Hungary
Ireland
Italy
Ivory Coast
Latvia
Lithuania
Luxembourg
Mali
Mauritania
Mexico
Morocco
Netherlands
Nicaragua
Norway
Panama
Peru
Poland
Portugal
Puerto Rico
Romania
Russia
Senegal
Serbia
Slovakia
Spain
Sweden
Switzerland
Tunisia
United Kingdom
United States
Venezuela