2021-08-04T00:00:00
Smurfit Kappa UK is proud to support the 'Unbeatable Eva Foundation'
Smurfit Kappa UK is proud to support the 'Unbeatable Eva Foundation' with a supply of gift boxes which will be given to children diagnosed with DIPG.
DIPG (Diffuse Intrinsic Pontine Glioma) is a childhood cancer with 0% survival rate. A child diagnosed with DIPG today faces the same prognosis as a child diagnosed 40 years ago. There is still no effective treatment as cases a relatively small. Only 10% of children with DIPG survive for two years following their diagnosis, and less than 1% survive for 5 years,
The Unbeatable Eva Foundation
When Eva, who lived local to Smurfit Kappa Mold, was diagnosed with DIPG in 2020, her family were told that there are no treatment options, other than radiotherapy, which sometimes offers a temporary relief from the symptoms. Eva battled for 12 months and 8 days, before finally having to rest.
The Unbeatable Eva Foundation was set up by her parents, Paul and Carran, in her memory and its goal is to help raise funds, and support the launch of clinical trials in the UK, with the ultimate goal of finding a cure for DIPG.
Our other goal is to provide children with the opportunity to smile - something Eva was passionate about. Children with DIPG often experience severe and aggressive progression of their symptoms, and making memories can be difficult. Eva kept her infectious laugh right to the end, but facial palsy took her smile from her.
The Unbeatable Eva Foundation will provide children with gift boxes that we hope will give them something to smile about.
Paul Chesworth from Smurfit Kappa Mold commented, "As soon as we were approach by the 'Unbeatable Eva Foundation' we knew immediately we wanted to help this amazing charity. With the support of our colleagues in Smurfit Kappa Markham vale and Smurfit Kappa Display, we were able to design, create and digitally print the gift boxes which we hope will bring a smile to those who receive it."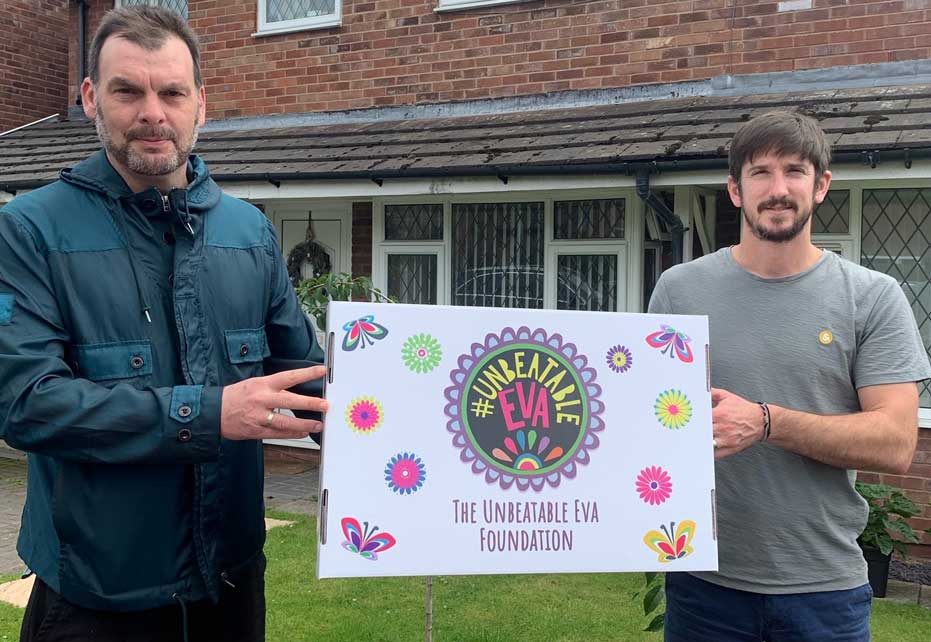 How can you help?
The Unbeatable Eva Foundation has a website where you can donate and also find out how you can get involved,