2021-10-06T00:00:00
Discover the past, present and future of Smurfit Kappa Leeds as they celebrate their 50th anniversary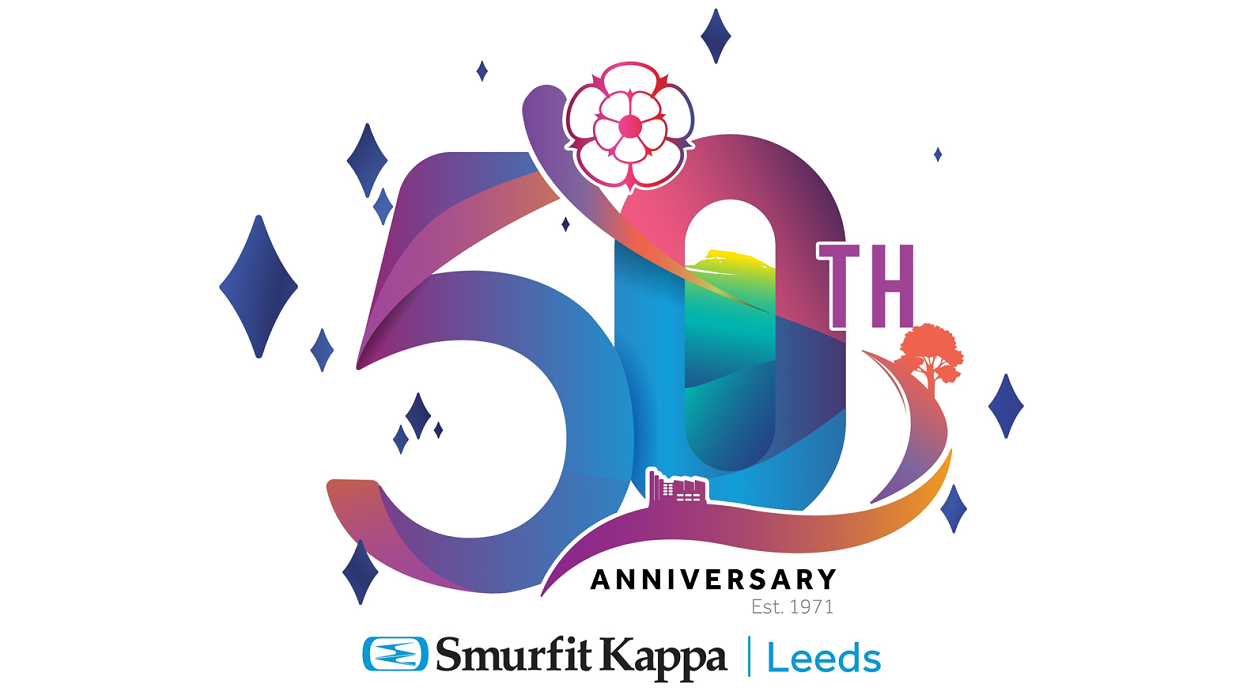 Smurfit Kappa Leeds are ecstatic to be celebrating 50 years of business, supporting the local area and becoming a well-known expert in packaging. This milestone means reflecting on our past as well as looking forward to our future.

We've worked with over 1,000 different customers in our time, gradually expanding the business to become the powerhouse of packaging knowledge it is today. From consumer goods to food and drink, health and beauty to electronics, we've product packaging solutions for almost every industry. What's more, the depth of industries we cater for is mirrored by the breadth of solutions we provide, from subscription packaging to eCommerce and everything in between.

We've weathered challenges over the years, most recently the shortages in the corrugated industry. The increase in demand for eCommerce packaging and a replacement for plastics has pressurised paper mills' ability to supply paper, causing delays and a universal rise in paper costs. However, Smurfit Kappa with its integrated model is committed to overcoming hurdles and is better placed than any other in making sure our customers are still able to benefit from our popular packaging solutions.

In fact, innovation, commerce and growth are built into our history; from a solitary laundry standing alone in 1901, the area grew, encompassing workers' houses.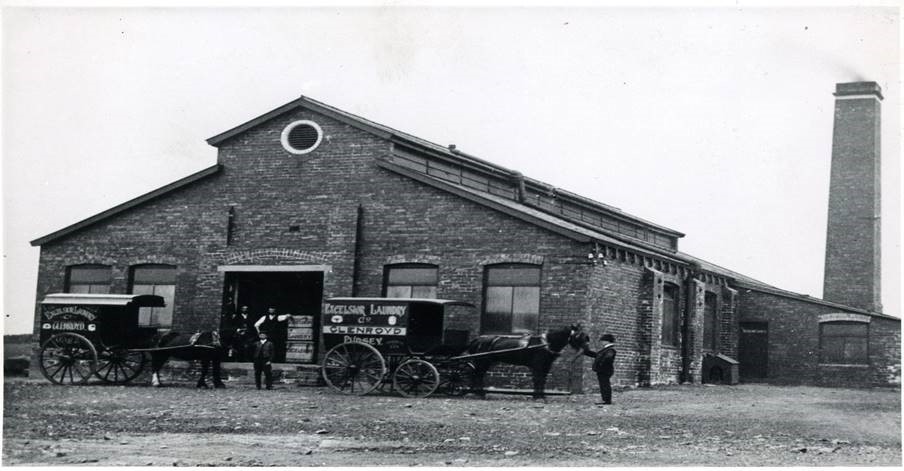 Back in the 1950s, the building that currently houses Smurfit Kappa Leeds was inhabited by W.J. Noble & Son – a cardboard packaging company! Their industrious business set the tone for the site and we have endeavoured to keep it a productive and happy place to work since it was purchased by the Jefferson Smurfit Group in the early 1970s.

By the mid-1970s, the business had shifted its focus to corrugated sheet, to serve the automotive, textile and catalogue sectors which were booming in the area. For a few years, the plant was crafting both corrugated and solid boards, but after some time it was decided that the focus should be solely on corrugate. It's been our speciality ever since!
Work ethic
That small, family atmosphere has suffused everything we do at Smurfit Kappa Leeds. Our team – currently 35 talented people – have worked incredibly hard together over the past 50 years, winning countless awards and building the Smurfit Kappa name.

We pair that established history and packaging experience with modern methods and scientific evidence, constantly re-evaluating our processes to ensure that our customers receive the cutting edge of innovation.

That's reflected in our work; we aim to make the packaging process straightforward and easy, letting our customers focus on their product and branding.

Most importantly, we're in it for the long haul. We nurture and develop our staff so that they pursue fulfilling careers in the industry. This means that our wealth of experience often stays in-house, being passed down to future generations.

Our expertise may be in corrugated packaging, but we'd like to think we're excellent at something else, too; making our employees feel as valued as our customers. We encourage staff to pursue their passions within the company and no idea is left undiscussed. In fact, we're incredibly proud of the creativity of our team – we've built our name on it and we wouldn't be anywhere without it.

We also work with our team to support the causes they care most about, enriching the local area and giving back to society.
Charities
The community in Leeds and wider Yorkshire is very dear to our hearts and Smurfit Kappa Leeds enjoy giving back where they can. Over the last few years, we've worked with a number of charities:

Children In Need, complete with their iconic Pudsey Bear, aim to change the lives of children and young people throughout the UK.

Yorkshire's Brain Tumour Charity, whose work raises money for life-changing research to go ahead and to support patients with brain tumours.

Blood Bikes Manchester, a charity working throughout Greater Manchester to deliver donated blood, platelets, vaccines, donor breast milk and more to NHS sites. The volunteers work entirely unpaid so the NHS can use its money where it matters the most.

There have been many more causes over the years and we're always proud to support charities making a difference to our local area and beyond.

We're currently working to raise money for Cancer Research UK, with one of our team taking part in a white collar boxing event.



Looking to the future
So, what does the next 50 years look like for Smurfit Kappa Leeds?

"We'll aim to keep innovating and creating custom solutions for businesses." Said Smurfit Kappa Leeds General Manager, Russ Harrison.

"As technology changes, so will we – looking to produce the most sustainable solutions available to us.

And as we grow, our team does too – both in size and knowledge. We'll continue to push for greatness, educating and improving our team so that we can offer the best results possible, as well as a fantastic place to work."
To find out more about Smurfit Kappa Leeds click here.

If you've got a packaging problem you'd like help with, or have an idea you'd like to see brought to life, speak with the team today on 01132 562616. We're also always looking for talented people to join our team, so if you think you've got what it takes to become part of the Smurfit Kappa family, get in touch.