Smurfit Kappa Diss | Services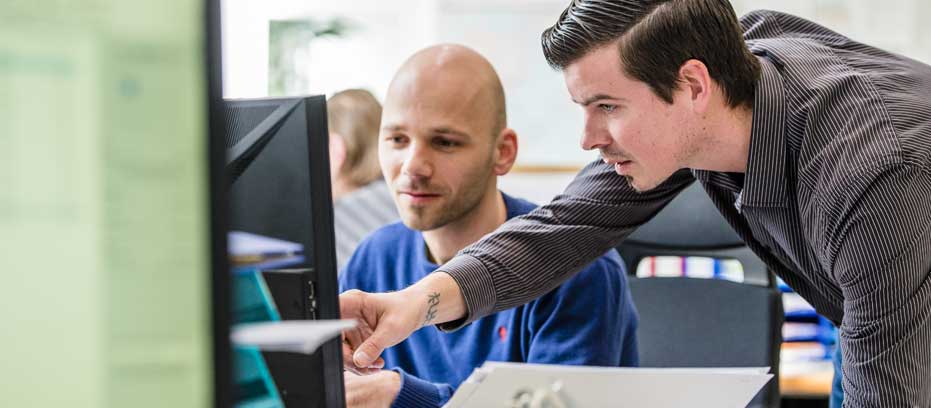 At Smurfit Kappa Diss we have an experienced team of corrugated packaging experts ready to assist customers to best serve their end user.
24hr Quote Turnaround
At Diss we understand the priorities of the trade sector. This is why we aim for a 24 hour quote turnaround (unless bespoke design is required). In practice, the majority of our quotations are back with the customer within 1-4 hours.
48hr Sample Service
We provide samples within a standard turnaround of 48 hours. This service is possible due to creating artwork on site and having a large 2200mm x 3000mm CAD table for which we stock sample board in most common grades. The large CAD table size enables us to supply large format sample requests in 1 piece. Samples can be sent to either our trade customers or their end users discreetly and confidentially, with no Smurfit Kappa branding on the labels or paperwork.
Design Service
We can create products based on existing designs from customers but what we really excel at is a bespoke design service. Customers can send us their product along with information on how it is packed, transported etc. and we will design a bespoke solution to solve any problems you're facing with your current packaging. We can even create some new opportunities to cut costs, improve sustainability and increase sales revenue.
Technical Support
We work in partnership with our customers, visiting frequently and engaging with end users discreetly where necessary. Through physical and virtual visits our industry-leading experts can provide valuable and cost-saving insights regarding production efficiency, transport and warehousing
Training
We have developed a series of training resources to help our trade customers to sell more corrugated. This includes in person workshops, virtual webinars, pdf guides and short informative video clips. Topics range from an introduction to the world of corrugated, sales approaches, corrugated market segments, sustainability in packaging and top tips on unlocking cost savings.
Nationwide Delivery
Deliveries are made via a dedicated 3rd party logistics provider nationwide. We can deliver either to your business or direct to your customer throughout the whole of the UK, utilising plain vehicles and paperwork. We are also able to offer multiple drops to multiple destinations across the UK helping to ease the logistical burden on your business whilst extending your geographic reach.