Case Study: Caring for your co-workers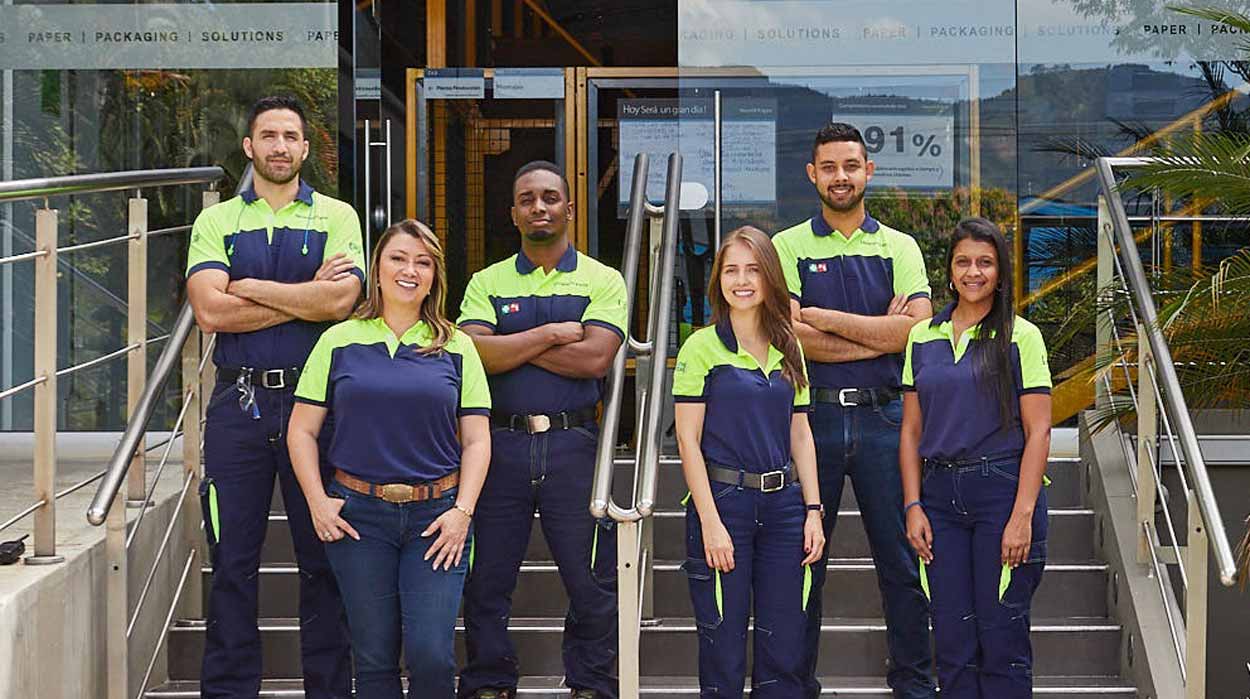 Using shop floor Insights to Prevent Accidents
Smurfit Kappa's health and safety policy is focused on creating a culture where everyone cares for each other's health and safety. This means engaging with openness, involvement and dignity. We encourage speaking up and coming with ideas and suggestions on how we can prevent incidents from happening and create greater safety awareness.
In our Argentina and Chile Cluster, focus on insights from the shopfloor has resulted in new ways of working. The Cluster started a 2020 Safety Alert campaign which aims at reducing its accident rate. All sites now implement a Quarterly Safety Plan which is included in the cluster's risk management plan. This means ongoing reviews of the cluster's safety status by the management team, and the introduction of innovative new approaches to health and safety.
At the Sunchales Corrugated plant in Argentina, the COVID-19 pandemic brought with it many challenges. As part of their health and safety training, the site used 60-90 minute long safety trainings focusing on motivation, prevention of safety hazards and identification of safety controls. With the pandemic, they could no longer bring everyone together for such long periods at a time, so they moved to Safety pauses. A 'Safety Pause' allowed a shift to take a break to discuss and reflect on safety at the site and share ideas to keep everyone safe.
The Chile corrugated plant decided to focus and improve the attention placed on contractors visiting the site, ensuring their safety was treated with as much importance as that of a full-time staff member. Coordinating contractors can be complex and so the Safety Coordinator at Corrugado Chile, Jaime Carreño, and the team on site came up with an idea. Creating a Safety Table which could be used to share relevant information along with control documents for working on site, could be shared with visitors. This included having support material for safety talks and all paperwork available for filling in.
"We have achieved a lot of good progress in our Cluster," says the Cluster Health and Safety Manager, Claudio Martinez. He added "we can see that encouraging openness and room for discussion motivates teams to drive for improvements and innovate in their approach. The real proof of this has been the reduction in our TRIR by 26% in the last two years."