Quick Assembly Crash Lock Boxes
Whether you've got a small team or a whole factory full of employees, saving time when it comes to packing your products counts.
Crash lock boxes are super quick and easy to assemble, making them the perfect choice for manual packing. We can help reduce your packing times by supplying high-quality, self-erecting crash lock boxes for your business.

With crash lock boxes, you can assemble the packaging in one swift action. The base simply folds out and interlocks automatically, creating a sturdy, reliable box for your products in seconds. There is no need for tape or adhesives with crash lock boxes, which not only saves on costs, but also on packing time.

Crash lock boxes from Smurfit Kappa feature innovative creases to offer adjustable heights. This means your quick assembly packaging can be folded to the height you require, helping to cut down on shipping costs and minimise the amount of void fill.

All our crash lock boxes are produced using 100% recyclable, FSC certified materials, helping you to meet your business' sustainability goals.
What are the features of Quick Assembly Crash Lock Boxes?
Easy assembly to significantly reduce packing time
Delivered flat packed for minimal storage space
Strong and durable once assembled for ultimate product protection
No need for adhesives or tape
Adjustable box height with built-in creases
100% recyclable, FSC certified materials
Watch our video to find out more about Quick Assembly Crash Lock Boxes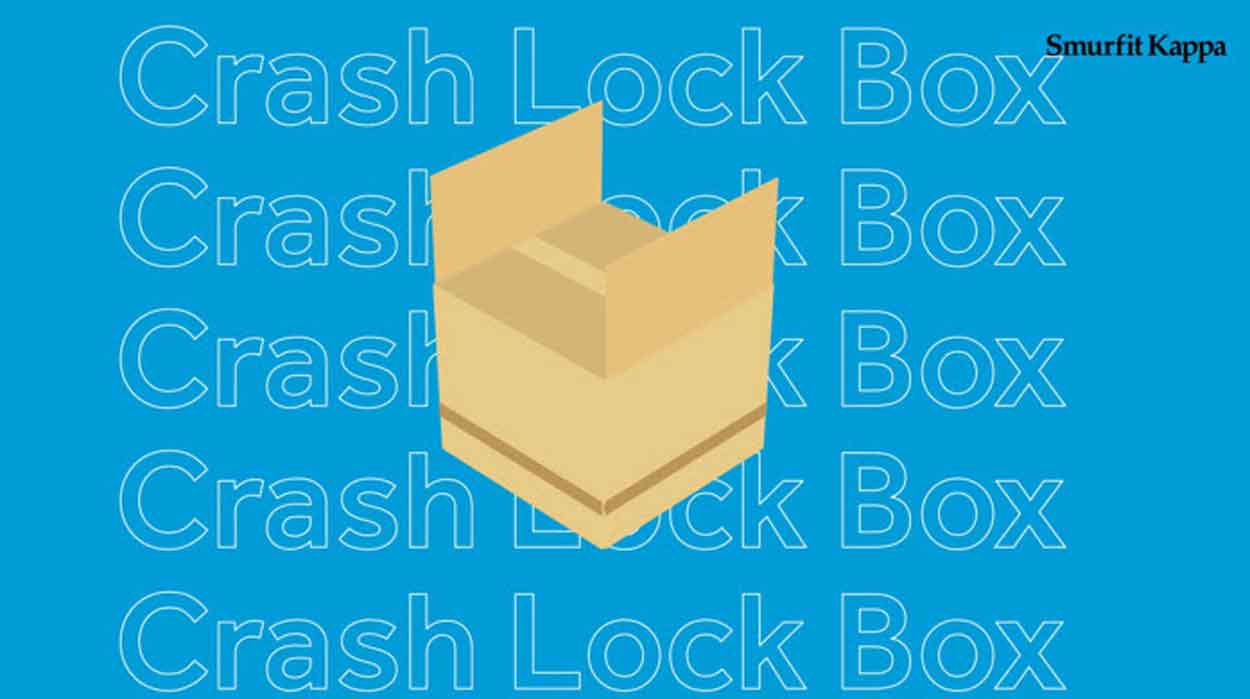 Have a project you'd like us to help with?

Whether you have a clear requirement or just the sparks of an idea. We're here to help.