Flexo Packaging
Your packaging is so much more than just a way to hold your products. The way it's packaged is an extension of your branding and marketing.
Flexographic printing is the process used for flexo packaging, and it is widely considered the most simple and economical printing option.

At Smurfit Kappa, we offer both post-print and pre-print options for flexo packaging corrugated boxes, to ensure we meet all your requirements. Our experienced team is on hand to offer advice and guidance on the best option for your products. Flexo packaging is a great option for designs with up to four colours.

Our design team can work closely with you to produce structural design for your packaging which perfectly showcases your brand and stands out from the competition.
What are the features of Flexo Packaging?
Eco-friendly packaging print solution
Ability to print with up to six colours
Choice of post-print or pre-print flexo packaging
Design team on hand to create perfect packaging designs
Can be used on a wide range of packaging materials
Fast turnaround times for flexo packaging
Flexo printed vs Litho printed packaging
Flexographic (or Flexo) printing uses flexible plates and a rotating cylinder to transfer ink (using up to 6 colours) onto a wide range of packaging materials and offers fast turnaround times. It's widely used in industries like packaging and labels because it offers efficient and high-quality results and it's a cost-effective and eco-friendly choice.

You can choose between post-print or pre-print flexo packaging and rely on our design team to create perfect packaging designs.

Lithographic printing on the other hand is better suited to higher-quality print runs. It's versatile and can produce eye-catching, photo-quality prints with up to 8 colours. It offers a variety of print finishes and creates the same glossy HD quality seen in magazines.

Both printing solutions help your brand's packaging to stand out with top-quality prints and we're here to help you decide on the best choices for your product packaging.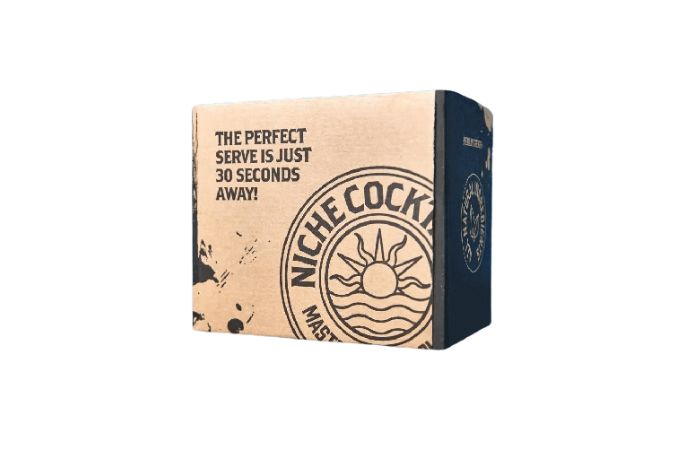 Our design team is here to help
Whether you already have a design in mind or not, we've got you covered. From concept to creation, our experienced design team will guide you through the process, creating bespoke boxes and offering different print processes to match your brief.

So, whether you're a smaller brand just starting out or looking to revamp your packaging, rest assured that our friendly and approachable team is here to work with you to bring to life your vision for perfect packaging.
Have a project you'd like us to help with?

Whether you have a clear requirement or just the sparks of an idea. We're here to help.
If you're looking for a career with us, please visit our careers page here.