1 / 3: Helping you discover what subscription packaging works for your products
About Smurfit Kappa Gosport
At Smurfit Kappa Gosport, we pride ourselves on our wide range of direct-to-consumer eCommerce packaging solutions. Predominantly servicing the south of the UK, we have a wide range of customers from online fashion and subscription companies to beauty and drinks manufacturers.
We offer a range of print and packaging products, including double-sided print and assembled corrugated divisions, which save you the time of seeking a separate division supplier or even the effort of assembling them yourself.
With a significant increase in consumers buying online, the eCommerce industry is more competitive than ever before. Subscription services have also experienced a huge surge in popularity, delivering a wide range of products straight to customers' doors. This also means competition is tougher and so brands need to make sure their packaging sets their products head and shoulders above the competition.
Our sustainable packaging solutions help our customers establish and reinforce their brand image, create memorable unboxing experiences and protect their goods in transit.
We offer:
Full sales support from concept creation to delivery with an in-house design team
Flexographic print options
Bespoke designs
Regular cases, die-cutting, pads, fittings, divisions and more
Multipoint gluing and adhesive tape options
Paper-based packaging solutions that help you avoid The Plastic Packaging Tax
Our address is:
Smurfit Kappa Gosport, Wingate Road, Fort Brockhurst Industrial Estate Elson Gosport, Hants PO12 4DR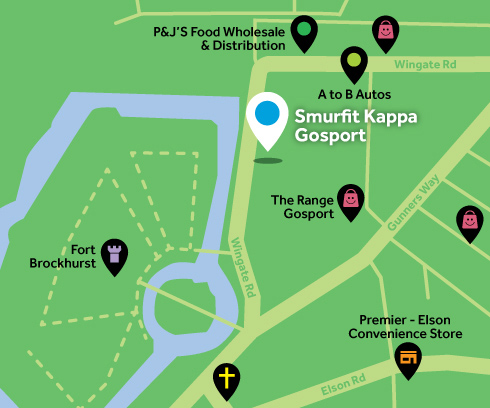 Contact our team using the form below and we'll get back to you as soon as we can, or call us on 02392 584511.