Why Replace Plastic Packaging?
Since the development of the first mass-produced plastic synthetic in 1907 (Bakelite), plastics have served a vital role in the global economy. Many new plastics have been created in the past century, and with them, have brought a vast range of properties and solutions. Over the years, plastics evolved to serve an important role in society. Today, they can be found in every household, office, factory and vehicle, and have long played a significant role in the supermarket & retail industry for the primary, secondary and tertiary packaging of products and goods. However, with the growth of consumerism and changes in consumer spending, the demand for packaging has skyrocketed, and so too has packaging waste and its impact on the environment.
Adverse Effects On Using Plastics
Packaging is the most dominant producer of plastic waste, responsible for over half of the global total. This could be due to the fact that packaging typically has a very short in-use lifespan (in contrast to other industries such as construction and automotive).

The mass production of plastics, 'has accelerated so rapidly that it has created 8.3 billion metric tons – most of it in disposable products that end up in the [waste]' (Nationalgeographic.com). Images of plastic packaging waste has been uncovered in even the most remote locations of the globe. With over 13,000,000 tons of plastic found in the oceans each year (or 206kg per second as a minimum) according to the United Nations. It is without any shadow of doubt that the adverse effects from plastic pollution on the environment is frightening.

• 1 million seabirds die every year because of plastic pollution (UNESCO).
• 13 000 000 tons of plastic are found in the oceans each year, or 206 kilos per second and it would be a "minimum" according to the UN.
• 100,000 marine mammals die each year because of plastic waste (UNESCO).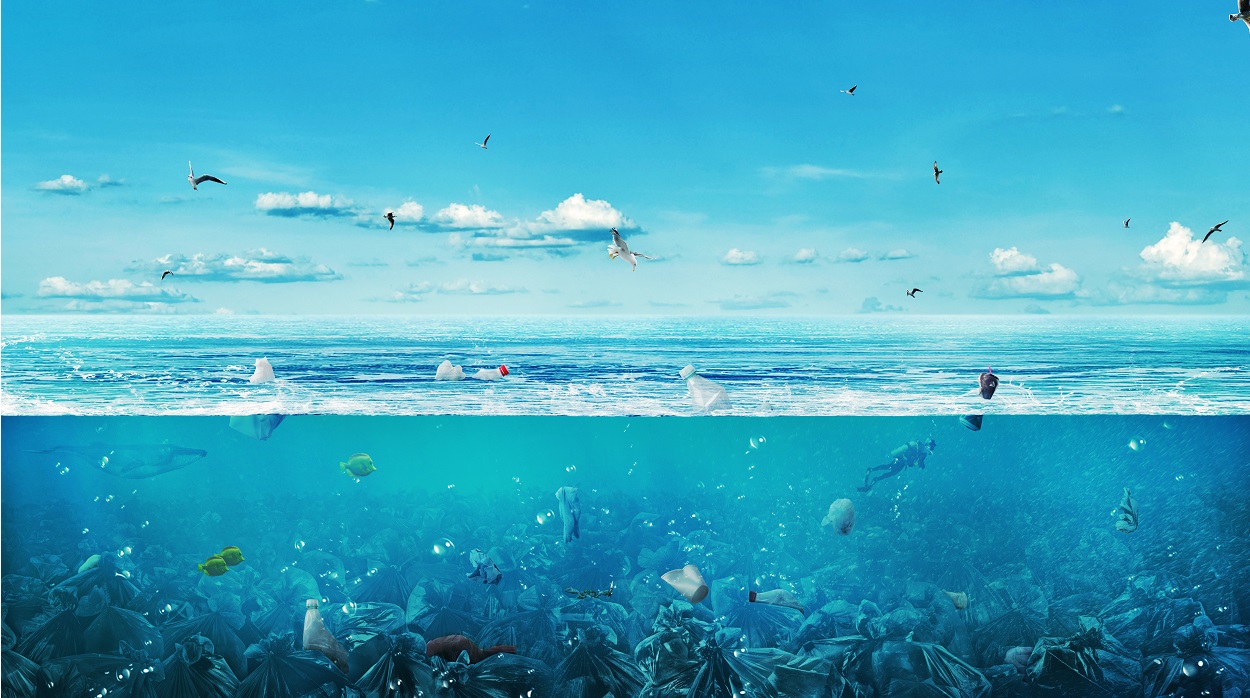 What is Available as a Plastic Packaging Replacement?
Businesses now have the opportunity and the responsibility to take action against single use plastics, with plenty of alternative packaging solutions available.

Glass
Whilst many products are packaged in glass, it is mainly used as a primary packaging solution and often requires the secondary & tertiary packaging to accompany it for retail and transit. While not biodegradable, glass is inert, inexpensive and infinitely recyclable.

Steel
Renowned for being tough, decorated metal tins are often used for gifting. They also make excellent, reusable containers for storage. Usage has grown in recent years, as a replacement for single-use storage solutions, in the household. Metal packaging is sustainable, easily collected for recycling and is also infinitely recyclable.

Wood
As long as the material is sourced from sustainably managed forests, wood can replace plastics in packaging for heavy and fragile goods. Wooden packaging can be reused or upcycled and given a new lease of life for many other purposes.

Paper (Cardboard)
A fully compostable material for packaging and can easily be recycled in the household, as long as the material is not coated in plastic. With one of the highest recycling rates in the world and being very inexpensive, many businesses are turning to paper-based packaging solutions. Advancements in manufacturing & print capabilities have also made it possible to produce packaging in all shapes & sizes and deliver high-quality printed designs.
Why Composite Tubes?
Composite tubes have long been the packaging-of-choice in the traditional markets for premium brands in industries such as alcoholic spirits, beauty, cosmetics, high-end retail and construction to name but a few. Made using only FSC sourced papers and recycled board, they are a cost-effective environmentally friendly solution and a great alternative to plastics.
The robustness of the round composite tube packaging also offers added perceived value to products in-store. Combined with high-quality print and an array of luxury print finishes, composite tubes can intensify the luxury feel of the packaging and cause enough on-shelf disruption to encourage first and repeat purchases. It is not uncommon for the end-user to re-use the empty tube, for storage or repurposing.

Businesses are enjoying being able to differentiate their products from their competitors by using a composite tube and utilising the unique shapes available. By doing so, they are benefiting from the increased sales due to high shelf impact and serving the eco-conscious consumers seeking fully recyclable packaging.

In addition to this, from a more practical perspective, the composite tube also offers great product protection, minimising the likelihood of any damage in the supply chain.

For more information on using composite tubes as a replacement for your plastic packaging complete our enquiry form below or speak to Nic, our sustainable packaging expert, directly by calling 07809 594446