Premiumisation in the Drinks Industry with Paper Tube Packaging
Whilst a key area of focus in the drinks industry is targeted towards sustainability and the environment (and rightly so), businesses are continuing the search for ways in which they can improve & enhance their brand image and customer experiences using product packaging & 'Premiumisation'.
Premiumisation is a term that came into use in the late 1990's. It has enabled brands to increase engagement with their customers and has created opportunity amongst brands who, historically, were not labelled as 'luxury', and amongst those who are new to the industry. It is still a very relevant, significant and growing marketing tool, today.
When planning for premiumisation, consideration should be given to how the new packaging can be specifically designed to enhance brand experiences as consumers engage with your products. This can be achieved in a number of ways...
Altering or updating the shape of existing packaging can create the impression of a new product, even if it is still the very same product housed inside the packaging. The contours and bevels of a composite tube, provide an excellent platform to reflect light and help to create the visual disruption that is necessary for your product to stand out amongst all its other competitors.
Premium, quality packaging can help to increase the perceived value of the products. By adding further embellishments such as varnishes & print finishes and the inclusion of Scodex print onto a composite tube, brands can create lasting memorable experiences for their customers, encouraging brand loyalty and repeat purchasing.

Apart from visual improvements of the product packaging. Premiumisation can also be part of the entire consumer journey and how your product is delivered to them. Products not only need to appeal to the end user, but also to the retailers and vendors who will be initially placing the orders. This is where investing in quality shipper cases that accompany the composite tubes for transit can be of benefit.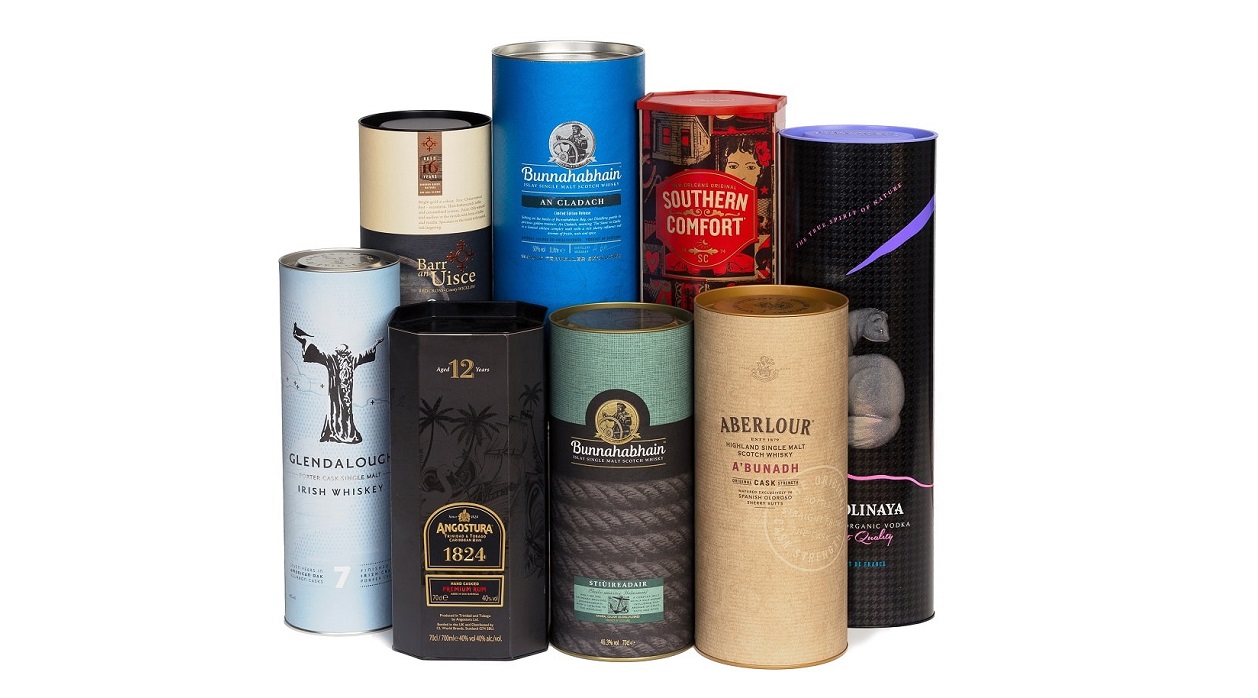 Remember that, achieving premiumisation does not necessitate a total rebrand of a product. The importance is on reflecting brand personality, encouraging engagement, forging & building on relationships with customers and implementing these in your newly designed drinks packaging solutions.
For more information relating to composite tubes, premium drinks packaging, get in touch via the contact form below or call 01946 514709