Health & Beauty Packaging for Hawkins & Brimble
Hawkins & Brimble is a premium men's grooming company. Founded in 2016 by Stephen Shortt, who in the struggle to find products that were suitable for him, decided to formulate his own. With the help of a British Master Barber, Stephen has grown the brand substantially with a reach across ten different nations.
Back in spring 2019, Stephen reached out to Frankie Bell at Smurfit Kappa Barnstable, for three cosmetics packaging solutions, for their new range of grooming gift sets. With a design brief in hand, it was decided that a 'composite tube' packaging solution would be best suited for their requirement. With that in mind, the enquiry was passed onto the industry renowned specialists for tube packaging, Smurfit Kappa Composites.
In line with Hawkins & Brimble's branding and ethos of 'effortless yet edgy, playful yet polished', the three packaging designs had to promote a subtle yet sophisticated design that would reflect the approach to skincare with unrivalled results.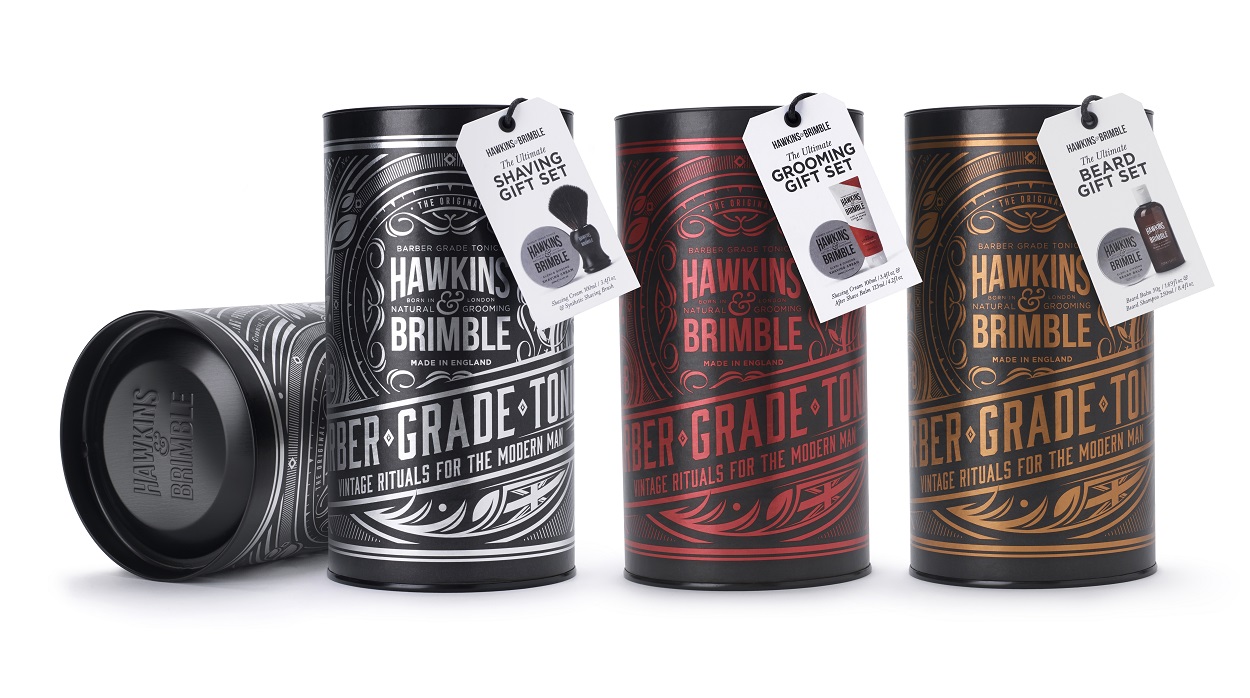 Each of the luxury tube gift packs were Litho printed in a rich velvet black coating onto a metallic paper substrate to achieve the fine detail of the artwork design. To ensure that all the intricate detailing of Hawkins & Brimble's artwork appeared as flawless as possible, the artwork underwent various stages of scrutiny to ensure that each tube would result in the highest quality possible.
To complete the look and feel of the tube packaging designs, the tin plate lids were printed in anthracite black and were subsequently embossed with the Hawkins & Brimble's logo.
"We're delighted to have supported Hawkins & Brimble in producing their latest collection of grooming gift tubes. Each design has turned out to exceptional standards and we (Smurfit Kappa Composites) are thrilled to hear that they have been such a success, as to help to achieve sell out orders." Nic Bridge
To find out more about Smurfit Kappa Composites' cosmetics tube packaging solutions, get in touch via the contact form below or speak to a member of their team directly by calling 01946 514709