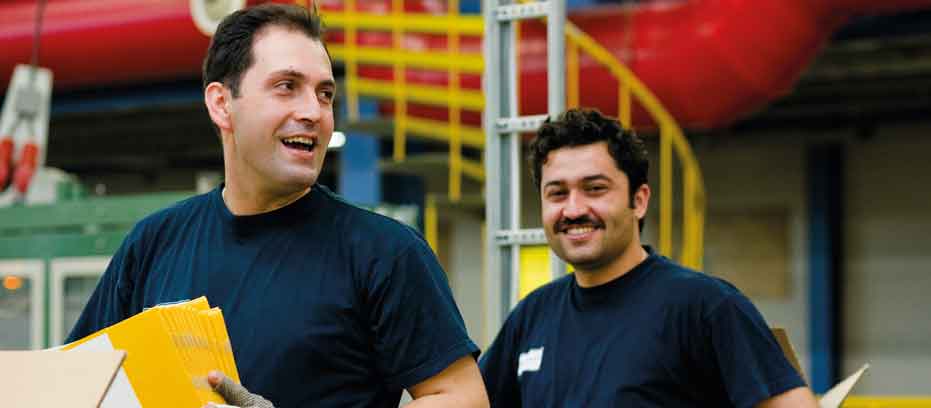 We value the commitment our people show every day to help Smurfit Kappa play a leading role in the paper-based packaging industry
The way we interact with people, both directly and indirectly, has important implications for our business. We aim to build excellent relationships with employees and customers, and to earn the respect of people and communities where we are active.
People Values
We are committed to:
Stimulate and encourage employee engagement through regular company-wide surveys and follow-ups
Maintain a good faith 'Whistleblower Code' for reporting any unethical or illegal conduct
People Strategy
We are committed to empowering all employees to reach our business objectives. We:
Offer employees at all levels the chance to broaden their skillsets and knowledge, fulfil their potential and improve their career prospects
Compensate fairly, review performance regularly and offer gender neutral career opportunities and pay
Safety and Well-being
We are committed to:
Maintain a productive and safe workplace by minimising the risk of accidents, injury and exposure to health hazards for every employee and all sub-contractors, aiming at a zero-accident working environment
Reduce our TRIR by 5% annually. In 2020, we achieved a 29% reduction in comparison with 2019
Communities
Across Smurfit Kappa, we are committed to the communities in which we operate, while our Foundations empower people to improve their lives. Where the cycle of poverty and dependence is an issue, we aim to help end this, strengthening communities around the world.
In 2020, €7.7 million was invested in social projects