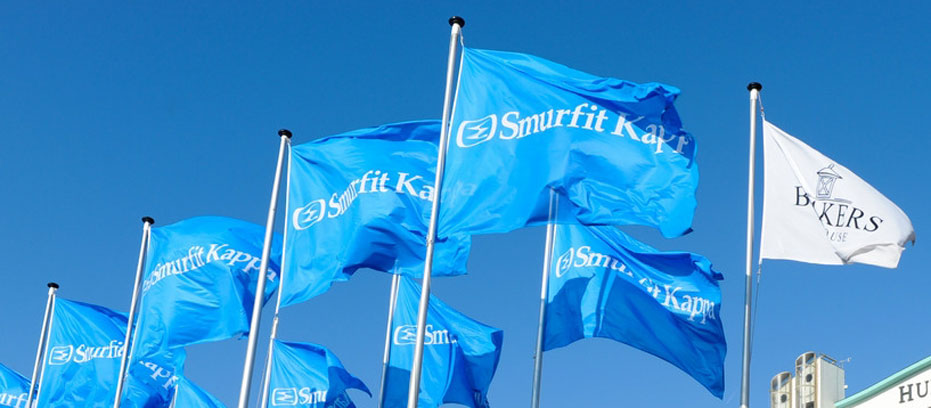 To be a leader in the sustainability transition for paper-based packaging.
Smurfit Kappa's objective is to be a globally admired business, dynamically delivering secure and superior returns for all stakeholders. As a customer-oriented, market-led company, the satisfaction of customers, personal development of employees and respect for local communities and the environment are all inseparable from our goal of creating value for the shareholders.
Climate change, limited natural resources, growing population and the uneven distribution of wealth are pressing global challenges that require a bold response. The UN's 2030 Agenda for Sustainable Development calls for action through its 17 Sustainable Development Goals, while both the Paris Climate Accord and the EU set tough carbon targets. By 2030, the former limits climate change to below 2 degrees Celsius and the EU commits to reducing CO2 emissions by 40% against a 2005 baseline.
To deliver our vision, we focus on five priority areas of sustainability supported by measurable targets and built on a detailed understanding of each topic. We believe in sharing best practice, and seek out the most advanced solutions for customers, suppliers and by extension all our stakeholders.
FORESTS
Promote healthy forests by sourcing wood sustainably and using both virgin wood fibres and recovered paper in a balanced way
Achieved: At the end of 2017 we sold 89% of our packaging as certified by FSC® © or PEFC ™ standards
Targets: deliver at least 90% of our packaging as Chain of Custody certified according to FSC®, © or PEFC™ or SFI® standards
CLIMATE CHANGE
Minimise greenhouse gas emissions from production and reduce the carbon intensity of our customers' value chain
Achieved: We have reduced fossil CO2 emissions per produced tonne of paper by 26.1% since 2005
Targets: Reduce 25% of our CO2 emissions from our paper mills per produced tonne of paper by 2020 in comparison to 2005 baseline.

WATER
Cycle clean water from our production back to nature and limit water use where we can
Achieved: We have reduced 37.5% of the chemical oxygen demand (COD) in the water discharged per produced tonne of paper since 2005
Target: Reduce 1/3 of the COD from our paper mills discharging water to water bodies per tonne of paper by 2020.
WASTE
Reach zero avoidable waste by finding innovative uses for our by-products as part of the circular economy
Achieved: We have reduced waste sent to landfill per produced tonne by 13.3% since 2013
Target: Reduce 30% of waste sent to landfill from our paper mills per tonne of produced paper by 2020.
PEOPLE
Build inclusive communities by engaging with our employees and contributing to the prosperity of the communities where we operate
Achieved: We employ 45,000 men and women in 33 countries in Europe and Americas. Safety and health is a core value to SK and we have reduced the Lost-Time Accident (LTA) frequency rate by 9% annually in 2013-2017.
Target: At the beginning of 2018, we set ourselves a new target to reduce total recordable incident rate (TRIR) by 5% annually
The sustainability journey is a part of achieving excellence in all aspects of our business. It helps us to be successful and profitable, which in turn means we can re-invest in our business, the environment, our people and communities.