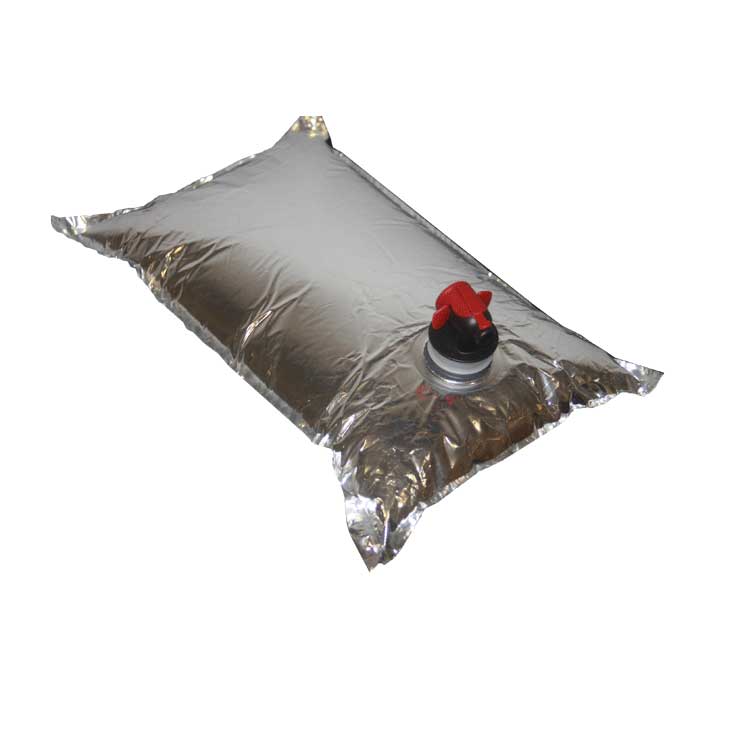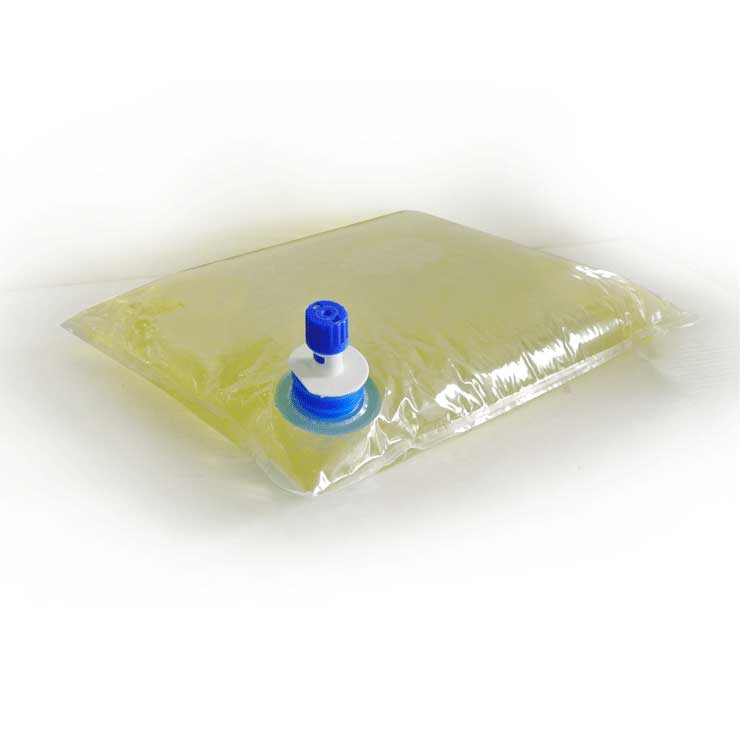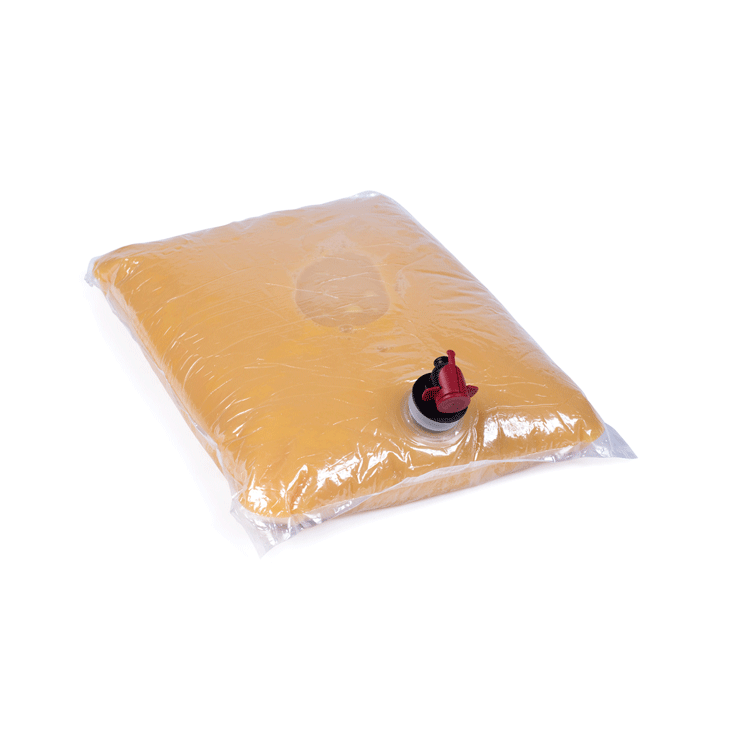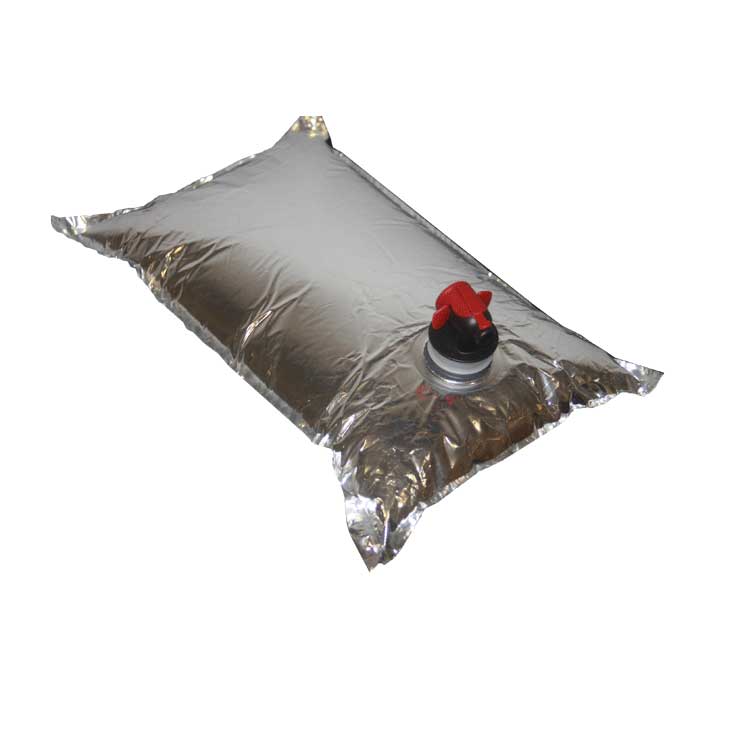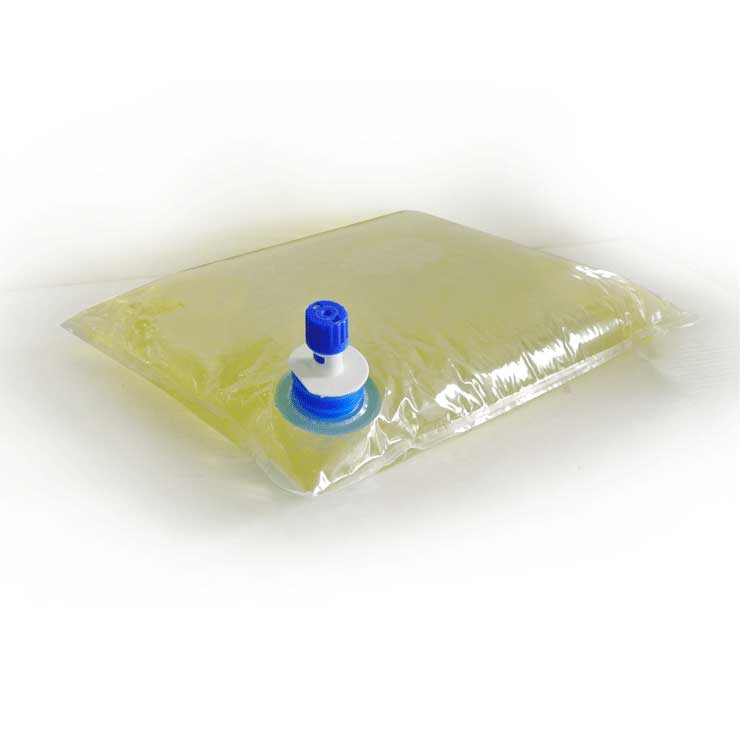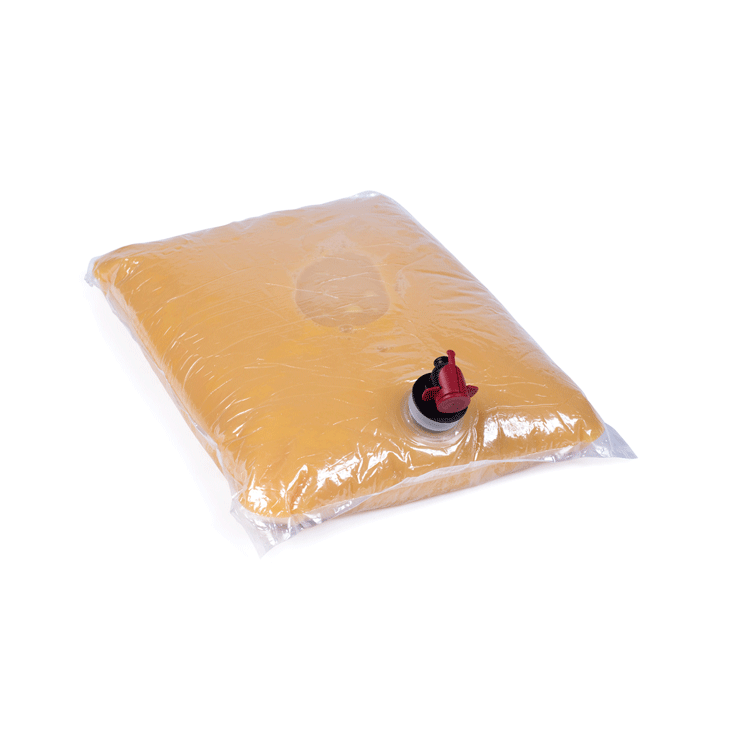 Bag-in-Box packaging
Bag-in-Box bags
The Bag-in-Box® is a unique packaging system, perfectly designed to extend the shelf life of liquid or semi-liquid food or industrial products.
Vacuum-packaged in a flexible air-tight bag and placed in a corrugated box, your product is protected from oxygen permeation.
The bags can be square or rectangular, with right-angled, rounded or delta corners and can contain 1.5 to 1000 litres of liquid. Our wide range of film structures meets customers' needs in terms of mechanical resistance and oxygen barriers.
Indeed, the performance of our films is our priority and has been constantly improving over the years. Thanks to strict qualification process and controls throughout production, we can ensure the compatibility, performance, safety and compliance of our bags.
Each bag is specifically constructed to preserve the liquid inside, ensuring the contents stay uncontaminated by the air outside. Liquid can be dispensed through a range of taps which prevent air from entering the packaging during dispensing.
What are the features of this product?
Wide range of formats from 1.5L to 1000L
Wide range of film structures: EVOH, PET MET, PE and Nylon multi-layered bags to meet specific product requirements
High oxygen barrier, semi-barrier and non-barrier films
Tamper evident Vitop® Original tap
What are the benefits of this product?
Long shelf life: Preservation of product freshness and quality for several weeks after opening
Protection: best mechanical resistance and flexibility drastically reduce the number of leakers
Logistic optimization: Savings in terms of transportation and storage due to cost-efficient format
Environmental benefits: waste reduction and lightweight


We supply a range of Bag-in-Box packaging machinery
Automatic or Semi-Automatic filling machines
Simple, double or triple head
Trained, experienced team of engineers and technicians
Customized and complete solutions
Revolutionary filling valve
Large network of reliable suppliers of aseptic and complementary machines
Visit our Packaging Machinery section
Consumer safety is our highest priority in food contact packaging
Ultra-clean plants: FSSC 22000 and ISO 9901 certified plants
Food contact testing: Organoleptic, migration and permeation tests
Mechanical and quality testing
Strict hygiene rules in our plants
EU and FDA compliant


How does this product minimise the impact on the environment?
Low carbon footprint: 80% less than a 75cL glass bottle
Low initial weight
Waste reduction
Logistic optimization: Pouch-Up® packaging is supplied flat to maximise storage space
ISO 14000 certified plants