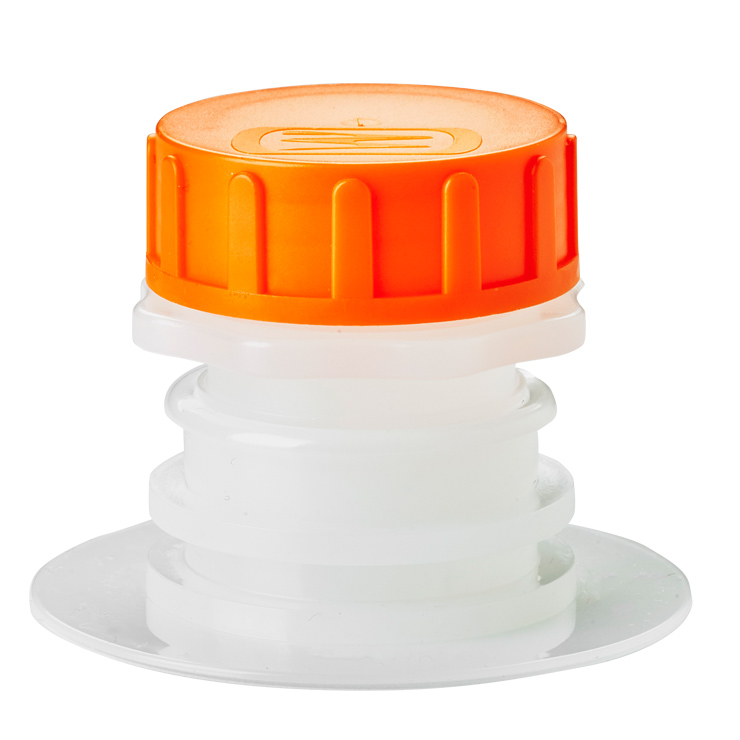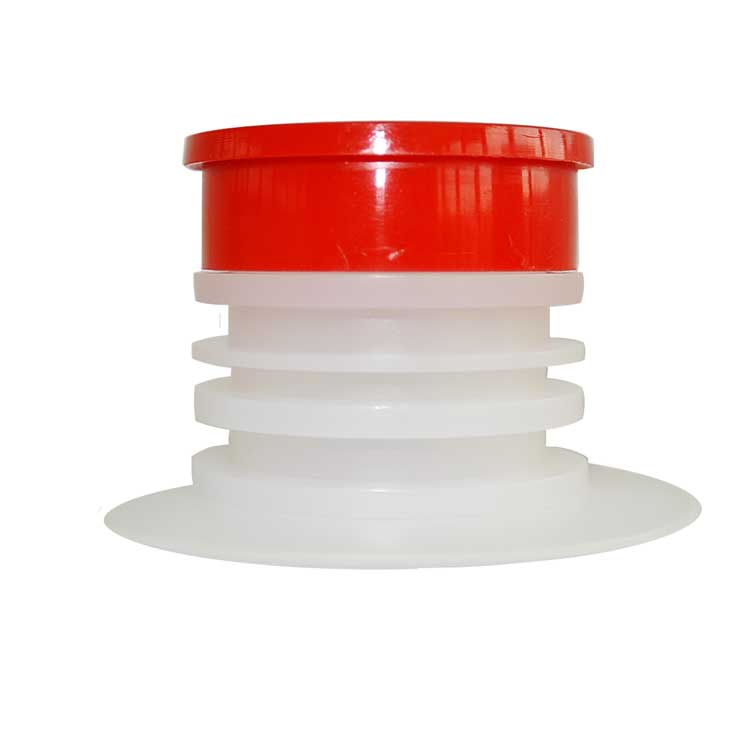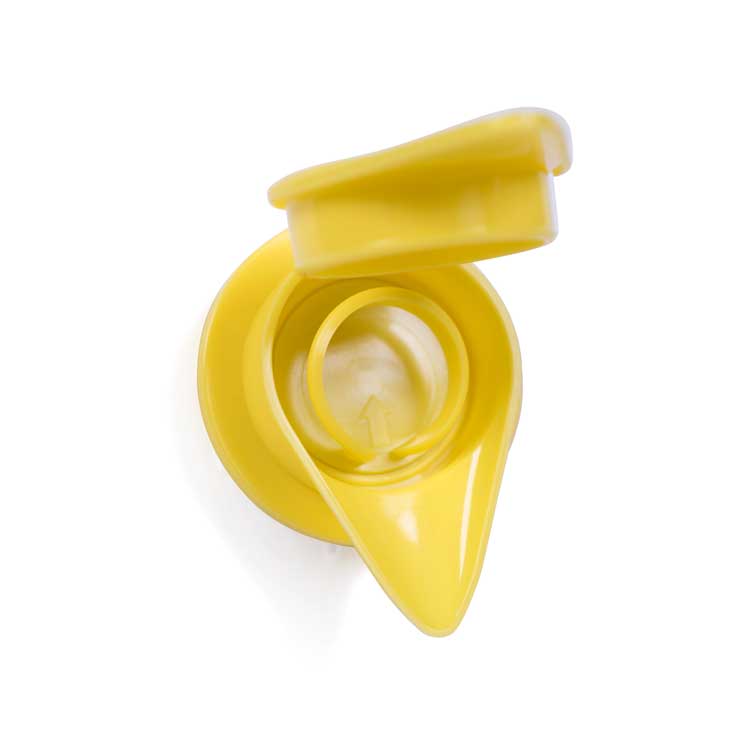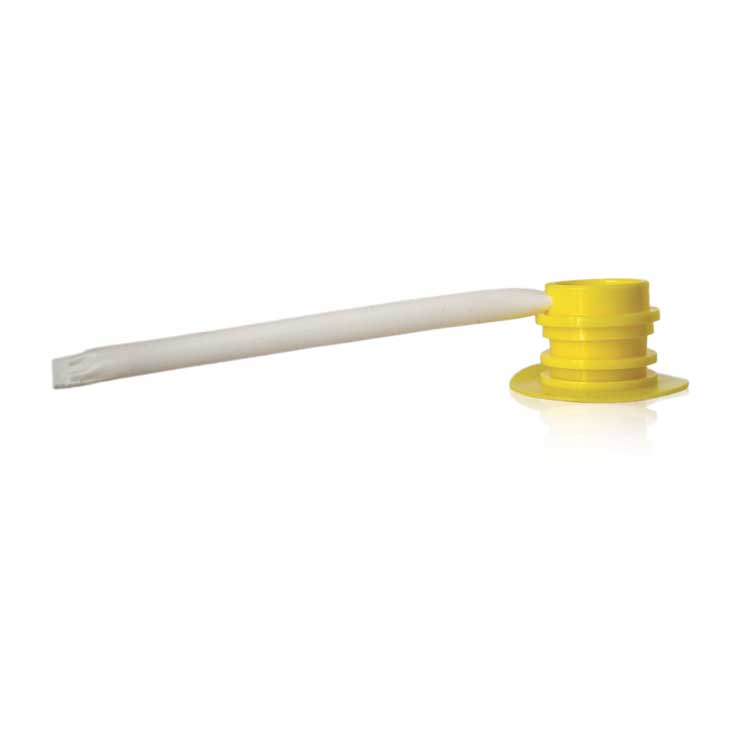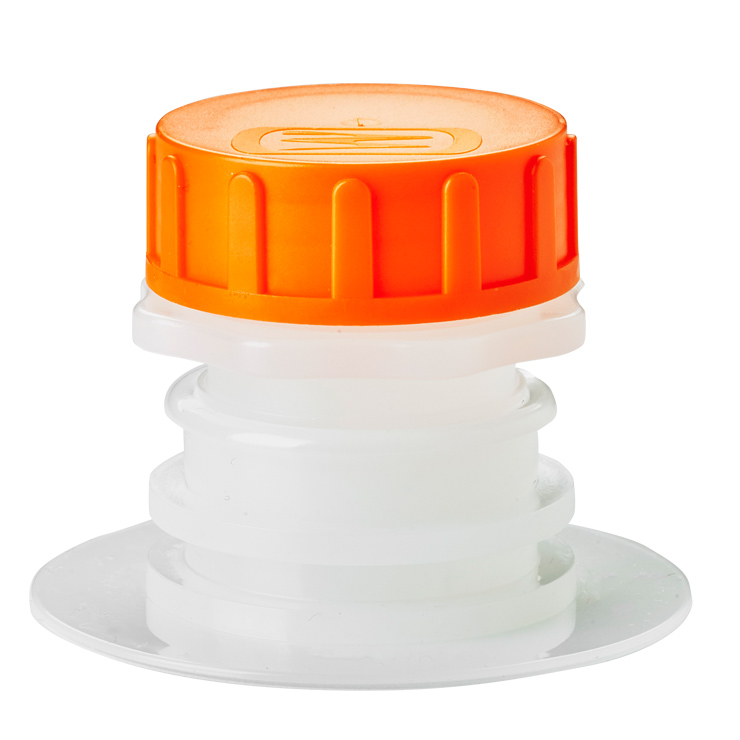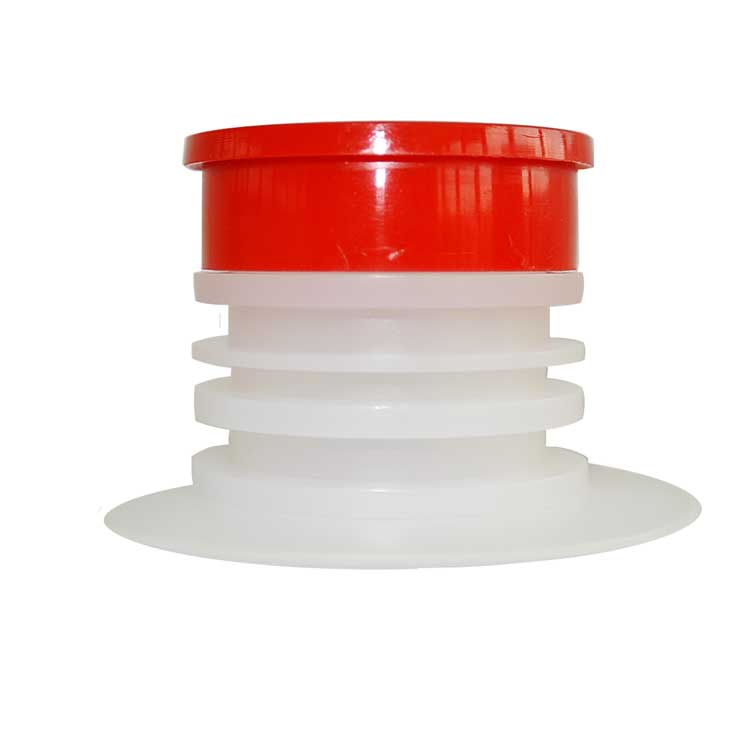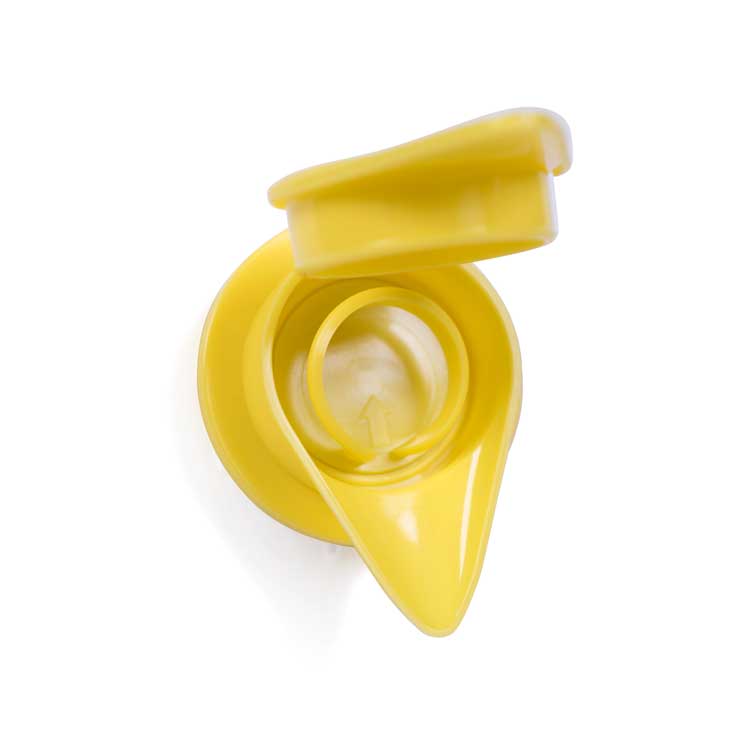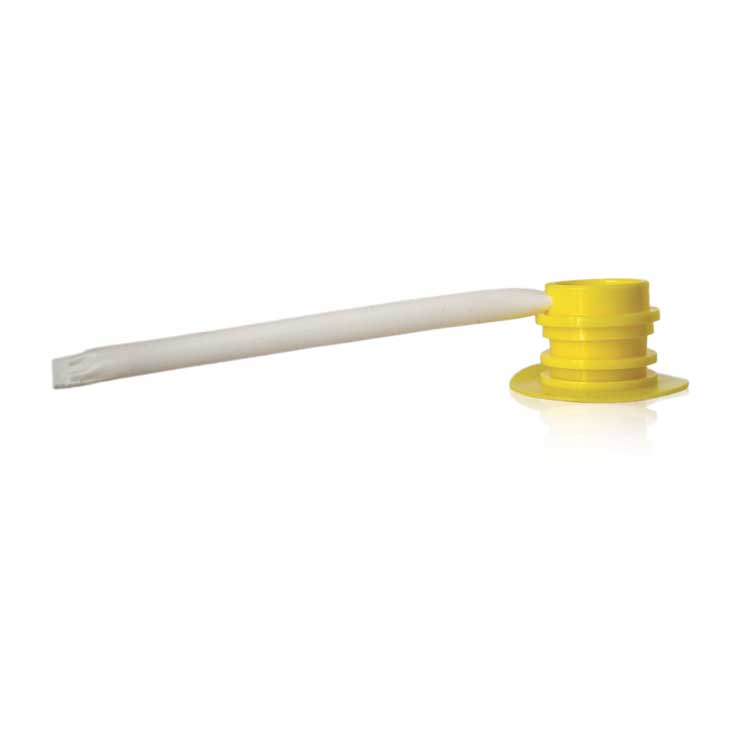 Bag-in-Box packaging
Bag-in-Box closures
We offer a wide range of taps and closures for Bag-in-Box® packaging.
We have many options available to meet to requirements relevant to the product and its final use.
Depending on the industry, the product's density, the type of filling; clean, aseptic or hot, and other dispensing specifications, we provide the perfect solution adapted to your project.
The Topette/CAB closure is designed for use with Bag-in-Box packaging
Developed for the dairy, liquid egg and industrial industries
Aseptic or clean application
Available in blue, yellow, red or white
The VOP closure is designed for use with Bag-in-Box packaging
Developed for high density products: motor oil, detergents, etc.
High flow rate
Tamper evident
Stress cracking resistance
Drop free system
User-friendly
The Pouring Cap is designed for use with Bag-in-Box packaging
Developed for the dairy, liquid egg and olive oil industries
Aseptic or clean application
Tamper evident
Available in blue, yellow or red
The turn tap closure is designed for use with Bag-in-Box packaging
Developed for high density products: motor oil, detergents, etc.
High flow rate
Tamper evident
Stress cracking resistance
Drop free system
User-friendly
The plug closure is designed for use with Bag-in-Box packaging
Developed for the dairy and juice industries
Designed for catering distribution systems
Aseptic applications
Suitable for chemical and steam sterilisation
Tamper evident
Easy to connect