An update from our Board Sustainability Committee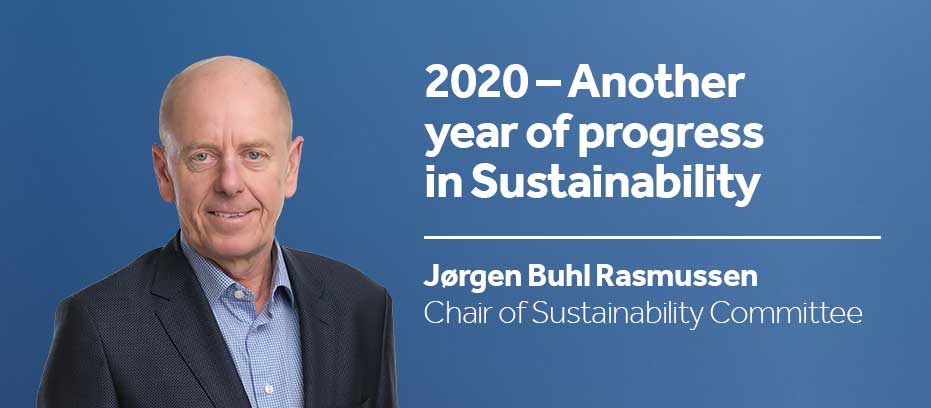 The Board considers sustainability of core strategic importance for Smurfit Kappa.
Sustainability Committee established in 2019
In 2019, the Board established a subcommittee of the Board with responsibility for sustainability, reflecting its strategic importance for Smurfit Kappa. As Chair of the Committee I am pleased to outline the Committee's objectives and activities.
Global challenges
As a global community, we need to find solutions to critical issues such as climate change, water scarcity, deforestation and loss of biodiversity, pollution of land and oceans while creating a just, inclusive and diverse society. The Paris Agreement and the UN 2030 Sustainable Development Goals provide direction on how to resolve these critical issues.
Strategic priorities and guidance
As a responsible Company Smurfit Kappa has sustainability in its DNA and is acutely aware of its responsibilities around corporate citizenship and is committed to doing its part in resolving these critical issues. Therefore, our ambition is to deliver sustainable growth based on three pillars: Planet, People and Impactful Business. Within these pillars our People and our Communities, Climate Change, Forest, Water and Waste are the main strategic priorities. The Committee is responsible for guiding and directing the Smurfit Kappa Sustainability strategy and has particular regard to its alignment with global best practice. The Board of Smurfit Kappa strives for the highest standards of corporate governance and ethical business conduct.
People are the key to success
Our success is driven by Smurfit Kappa's highly valued and motivated team. Therefore, the health and safety and well-being of our people is a key priority for us. With a workforce of around 46,000 people, fostering inclusion, diversity and belonging is also key and in Smurfit Kappa we strive to create a diverse workplace where everyone can bring their authentic self to work every day. Our commitment also extends to all of the communities we interact with and where we are located.
2020 in review
The Committee, in its first full year, had an active and productive year with the Group completing many developments in its sustainability agenda over the course of 2020.
The Group announced ambitious new sustainability targets as part of 'Better Planet 2050' which were approved by the Board in December 2020, focusing on a further reduction of our environmental footprint, increased support for the communities in which we operate and further enhancement to the lives of our employees. These targets build upon the Group's well established sustainability record, on which we have been reporting since 2005.
As the business evolved during 2020, The Group has also expanded its focus, embodied in the 'Better Planet Packaging' initiative to provide customers with innovative, fit-for-purpose sustainable packaging solutions. These solutions not only provide an attractive merchandising medium but also provide efficient and environmentally friendly transport packaging solutions that are renewable, recyclable and biodegradable.
Looking ahead
The Committee is confident that Smurfit Kappa will successfully continue its sustainability journey in 2021. The Board is encouraged by the progress the Group has made so far and is thankful for the dedication of its employees. We look forward to reporting on our continued progress to all of our stakeholders in the years ahead.

Jørgen Buhl Rasmussen
Chair of Sustainability Committee
30 April 2021