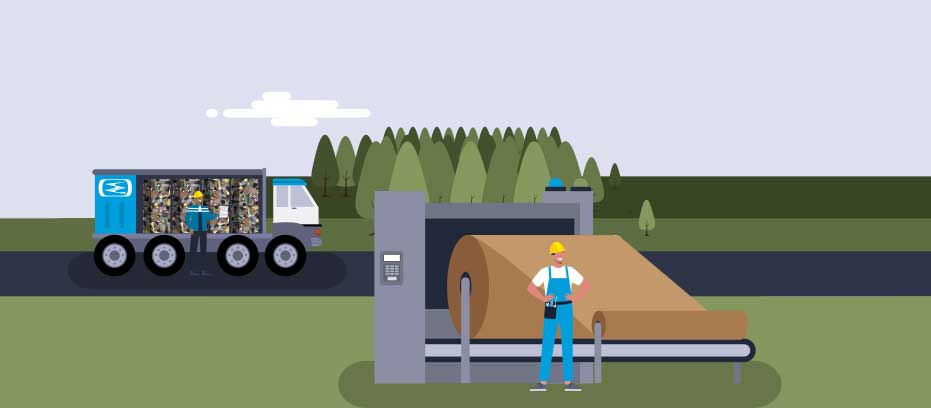 Delivering to all stakeholders
Through our activities, we aim to create sustainable value for our customers, investors, employees and suppliers and the communities where we are privileged to operate. We do this with the highest ethical business standards.
Innovation
Offering tailored fit-for-purpose packaging is the core of our eco-design. We link data, engineering and creative thinking throughout the packaged products' value chain, from packaging solutions back to our supply chain and processes.

Governance and human rights
Smurfit Kappa supports the UN Global Compact and is committed to promoting its 10 principles of human rights, labour, environment and anti-corruption. As part of this, Smurfit Kappa reports transparently on its activities and performance in these areas.

Sustainable and responsible sourcing
Sharing our sustainability knowledge, experience and expertise with our suppliers increases the sustainability of our whole value chain. To be able to sustainably grow our business, our materials, goods and services, must have the right quality and cost, but also be securely and responsibly sourced.
Delivering for the Sustainable Development Goals (SDGs)
Smurfit Kappa Contributes
Integrating sustainability into our business is essential to sustain long-term profitability. This means making an impact through our products, respecting people and having responsible governance. These in turn have a positive impact on the communities we have operations in. Our product offers a great opportunity for innovation that can have a positive impact for society.

Smurfit Kappa Supports
Smurfit Kappa supports local communities through the employment it creates, its waste paper collection activities, synergies with our neighbours such as contributing to district heating, through the volunteer and community work done locally and through the charitable donations from local operations and Smurfit Kappa's Foundations.

Learn more about the United Nations Sustainable Development Goals (SDGs)