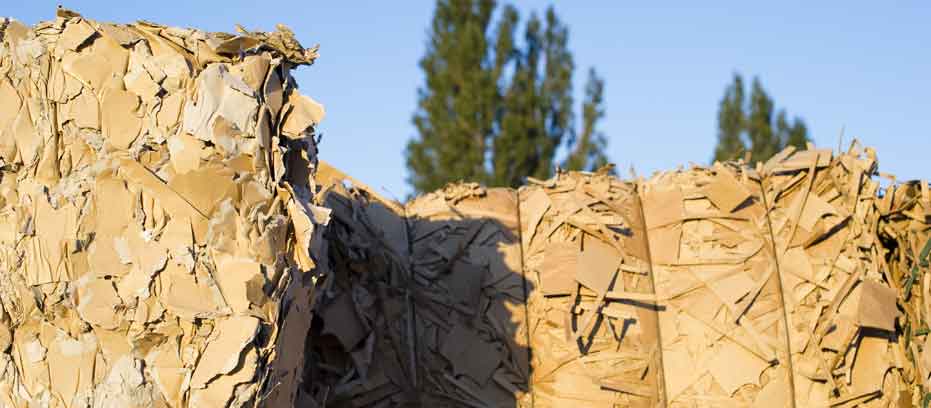 Smurfit Kappa's aim is to contribute to a world without waste, supporting the concept of circularity.
As the demand for goods and services grows, efficient resource use and waste minimisation feature strongly in the UN's 2030 Agenda for Sustainable Development. Smurfit Kappa contributes by using renewable and recycled resources and focusing on efficiency in energy and water use.
Our products are designed to prevent the loss and damage of the consumer goods they protect. Our packaging is produced efficiently and is 'right-weighted' to optimise effectiveness and minimise waste. Made from 100% renewable and recyclable materials, packaging can be recycled 6-8 times. and once fibres are depleted, is typically used for energy generation or in agriculture.
A world without waste
We believe the circular economy is the business model of the future, and that we have an important role to play. Avoiding waste is an important issue for our stakeholders, and many of our customers have stated objectives to reduce it.
Eventually, all waste should be seen as a raw material, and with recycling rates of 80-90%, the paper-based packaging solutions we provide meet that ambition. But we would like to close further loops and work with stakeholders such as consumers and other industries to recover and/or recycle waste materials that would otherwise be sent to landfill.
Our 2025 goal is:
Decrease the waste sent to landfill by 30% per tonne of product produced by our mills by 2025, compared to the base year 2013
Looking ahead
We will actively engage with our customers and other stakeholders to increase recycling rates further. Our goal is to remove all avoidable waste from our production system and limit any sent to landfill to materials that can no longer be recycled or recovered.