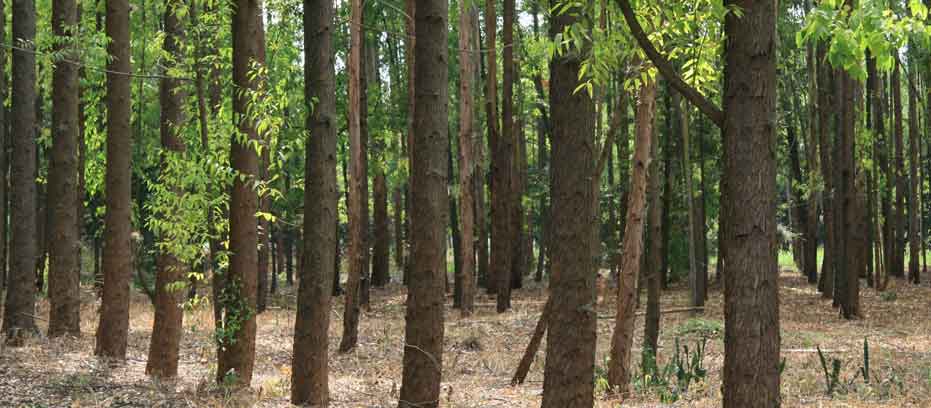 We advocate sustainable forest management through Chain of Custody practices.
Our industry is a significant and visible user of wood fibre. It is our basic raw material, and we ensure its origin is sustainable. This benefits our business and is a high priority for our stakeholders. The re-usability of paper fibres contributes to the sustainability of our products, and recycled fibres make up 75% of the fibre content of our products.
Independent third-party certification is the most reliable means to promote sustainable forest management and combat deforestation. We manage our forest holdings based on three sustainable development principles: to promote economic growth, responsibly use natural resources and foster social equity wherever our plantations and forests are located. We have certified all our plantations and forest holdings to FSC and/or PEFC where practical.
Chain of Custody leadership
We advocate sustainable forest management through Chain of Custody practices. We require certified Chains of Custody from our raw material suppliers to ensure a sustainable supply chain for our customers. In combination with our access to sustainable raw material, we have achieved our 2020 goal to label over 90% of our packaging as Chain of Custody certified. Given our size, this is unique in our industry.
A milestone on the journey to 2020 was creating a fully certified Chain of Custody system – from our plantations and forest holdings to the labelling of packaging solutions we deliver to customers
Looking ahead
Our objective is to push our ambition further, and to maintain that over 90% of products for customers are Chain of Custody certified and continue our 100% chain of custody operating system certification . Additionally, we will certify newly acquired operations within two years of acquisition and promote biodiversity in our forest holdings.